Potential False-Positive Tests Thwart Athletics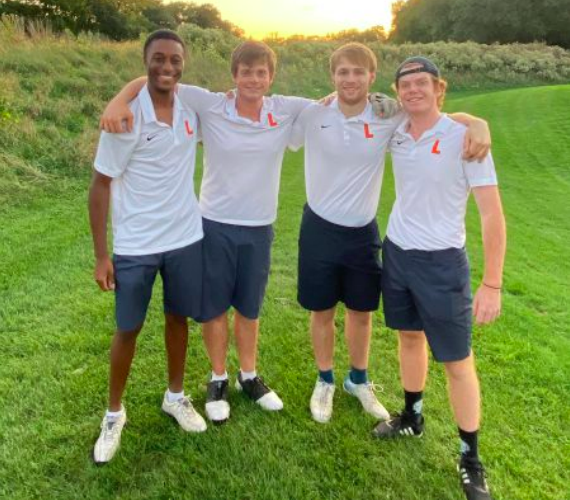 Note: the names of the students in this article who tested positive for COVID-19 are kept anonymous for reasons associated with Latin's nondisclosure policy on private health information.
Ever since Latin and the Illinois High School Association announced that golf, cross country, swimming, and tennis would enjoy the privilege of an in-person fall season, the alarming emails regarding positive COVID-19 cases have steadily rolled in:
"This past weekend, one of our Fall sports student-athletes tested positive for COVID-19," wrote Athletic Director Sonny Lim on August 17, when a member of the boys golf team received his test results.
"This letter is to inform you that two individuals involved in Latin athletics have tested positive for COVID-19 over the past five days," read a school-wide email on August 19, when a cross-country runner was found to be positive.
"This letter is to inform you that another individual involved in Latin athletics has tested positive for COVID-19," wrote Latin's pandemic response team again on August 21, just four days after the first alert. The individual in question was also a member of the cross-country team.
To an unknowing onlooker, the news would be quite frightening; it would feel as if the Latin community stands on the edge of mayhem, tottering about before exponential transmission takes hold. But a further probe reveals some interesting commonalities among the supposed positive cases.
For one, none of the positive individuals' family members have tested positive, nor do they have any knowledge of where they might have contracted the virus. Although it's possible that the families were quarantine virtuosos and managed to isolate their children pre-contagion (the Harvard Medical School maintains that people are contagious up to 72 hours before symptoms appear), it nonetheless adds the first layer of uncertainty.
Moreover, all of the students were either asymptomatic or experienced only light symptoms. The golfer said he was "mildly sick," while neither of the cross-country runners say they experienced any symptoms whatsoever. For reference, the CDC's "best estimate" as of July was that around 40% of coronavirus patients are asymptomatic.
It gets more intriguing from there: the three initial positive rapid tests were all conducted by a clinic called Innovative Express Care, located in north Lincoln Park. And, most importantly, the positive individuals also took RT-PCR lab tests, all of which came back negative—the students officially did not have COVID-19, unless the lab tests were wrong themselves.
Innovative Express Care offers Quidel's Sofia SARS-CoV-2 antigen test (rapid test), which, according to their website, has 99.7% agreement with their more accurate RT-PCR test (lab test). The rapid test functions by detecting coronavirus proteins in respiratory samples, like a nasal swab, while the lab test detects the virus's genetic material within those samples.
Unlike many other clinics, Innovative refuses to administer the rapid test without also providing the slower lab test. "If you request the rapid test for COVID-19, we will do this," says Innovative's website. "However, we will also send another swab out (molecular or PCR swab) to our lab for additional confirmation. Because this virus is so new, all rapid tests are not as accurate as our lab-sent PCR tests … Because quality is our #1 priority, we always send off a 2nd confirmation test to the lab."
Whether intentional or not, this staggered approach creates a very lucrative window for the clinic. After the results of the rapid test, it takes between four and seven days for the results of the RT-PCR test to come back. Thus, if someone inaccurately tests positive on the rapid test, they'll likely send all of their close contacts to Innovative, where the contacts will then fork over $150 each (the cost of the rapid test)—just in time for the original patient's RT-PCR test to come back negative.
This was the exact experience of the Latin students who tested positive. The golfer who received a positive result on his rapid test would learn a few days later that his RT-PCR test was negative. None of his family members who got rapid-tested in the window of uncertainty were positive. Likewise, the first cross-country runner who tested positive received a negative RT-PCR result after three days. Within those three days, at least five of her close contacts went to Innovative to get tested, winning the clinic a hefty $750. None were positive.
The second cross-country runner has not yet received her RT-PCR results from Innovative, although all of her contacts have tested negative. She also received a negative result on an RT-PCR test conducted two days earlier at another clinic.
The Forum does not have any evidence of intent behind the apparent false-positive results. But when asked whether they affirm that their tests are "as accurate as possible," despite a potential financial incentive for false-positive results, Innovative Express Care did not respond.
Regardless of the integrity of the Innovative rapid tests, Latin's policy holds that "once an individual receives a positive test result, that individual is considered a positive case regardless of any follow-up testing that may indicate a negative result … There are no exceptions to this." Consequently, even though the first cross-country runner's Innovative test is all but guaranteed to have been a false-positive—she has received four negative results since the positive one—all of her contacts are banned from on-campus Latin events until early September. Additionally, cross country events, including a scheduled race, have been cancelled through September 2.
"Our local officials and our nurses have made it clear," said Head of School Randall Dunn, "that the rapid test screenings are very accurate. Rapid tests have sensitivity of 84% and 97% compared to RT-PCR, and specificity of 100%, which means that false positives are unlikely … We will continue to emphasize this in our communication."
A spokesperson for the Chicago Department of Public Health, which Latin consults for advice on community health decisions, expanded upon Dunn's words. "False positives are unlikely," they said. "There is no way to prove that a negative traditional PCR test after a positive rapid test was not due to a false negative. Therefore, for infection control, we must treat all individuals who tested positive through a rapid test as someone with COVID-19, even if they have a subsequent negative traditional PCR test."
Update: The second cross-country runner received her RT-PCR test results from Innovative; it was negative. This indicates that her original test was false-positive. 
View Comments (2)
About the Contributor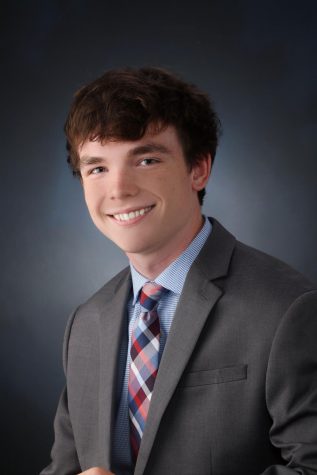 Peter Jones, Editor-in-Chief
Peter Jones ('21)  is a senior at Latin and is ecstatic to be serving as Editor-In-Chief for his second consecutive year. The Forum means everything...