Breaking: All International P-Weeks Cancelled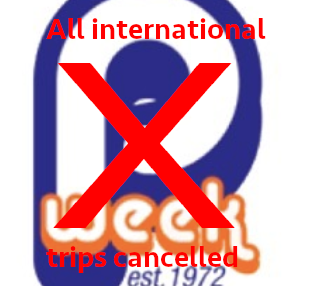 On Tuesday night, Headmaster Randall Dunn sent an email to the Latin community detailing that all international project week trips, plus the trip to Hawaii, will be canceled due to COVID-19 (Coronavirus) concerns.
The cancellations came shortly after the Rome and Japan trips were called off for the same reasons. 
"In light of this unpredictability and considering how much could still change in the 10-11 days before Project Week begins," wrote Mr. Dunn, "I have made the difficult decision to cancel all international trips and exchanges, as well as the trip to Hawaii. Projects traveling to domestic locations within the contiguous 48 states will proceed as planned for now."
248 students will be affected by the cancellations. Although the students will obviously be contained within the United States (and likely the Chicago area), the school is putting together "thematically similar" experiences for the students who would have traveled. 
The decision is undoubtedly one that will leave Latin students frustrated and low-spirited; it's going to be difficult to replicate the invaluable lessons that Project Week provides while overseas. With that said, it's crucial to keep in mind that this decision was made solely for our own safety.