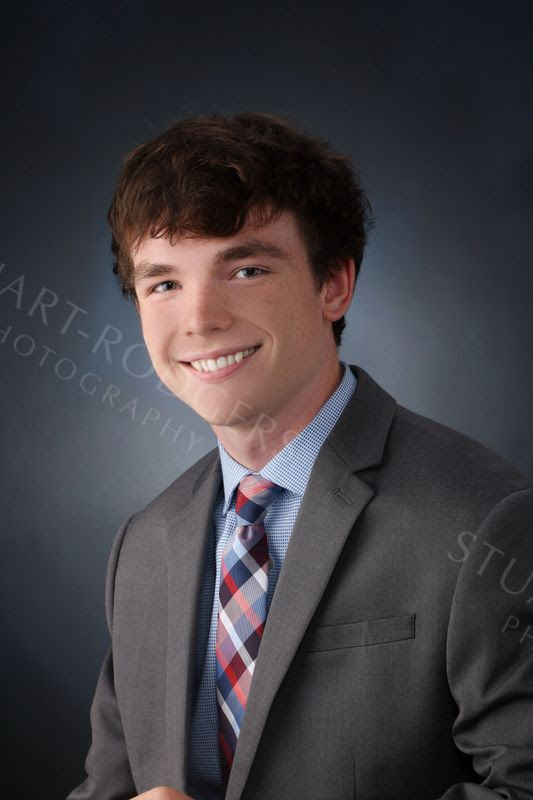 Peter Jones ('21) 
is a senior at Latin and is ecstatic to be serving as Editor-In-Chief for his second consecutive year. 
The Forum
means everything to Peter: through it, he has made countless new friends (and made a few people angry, as well) and has had the privilege of hearing some truly awe-inspiring stories. In April 2020, his piece on the Paycheck Protection Program was featured in both
Crain's Chicago Business Magazine
and 
The New York Times.
 Peter feels the primary responsibility of
The Forum
is a firm commitment to telling the true story of Latin, in its unpolished, organic state. He is forever grateful that Latin has such a space for students' opinions to be listened to – not just heard. In his free time, he plays baseball, cycles, and, of course, he loves to write.
Peter Jones, Editor-in-Chief
Jan 15, 2021

Four Student Government Reforms That Might Actually Do Something

(Story)

Dec 15, 2020

Kirk Greer, Esteemed Upper School Director, to Leave Latin at Semester's End

(Story)

Nov 02, 2020

Divide Develops Between In-Person, Virtual Students

(Story)

Aug 25, 2020

Potential False-Positive Tests Thwart Athletics

(Story)

Jul 21, 2020

Why Latin Should Return in Person

(Story)

Jun 26, 2020

The Administration's Reaction to the Survivors of Latin

(Story)

Jun 02, 2020

Mr. Kanai Arrested, Held in Jail for Standing Up

(Story)

May 09, 2020

The Administration's Side of the PPP Story

(Story)

Apr 28, 2020

Breaking: Latin to Return All Paycheck Protection Funds

(Story)

Apr 18, 2020

Latin Applies for Paycheck Protection, Raises Ethical Concerns

(Story)

Apr 18, 2020

Service Organizations Face Unique Threat

(Story/Media)

Apr 03, 2020

Photo Essay: Chicago Under the Virus

(Story/Media)

Mar 13, 2020

Letter From the Editors: Our Paper's Present as a True Newspaper

(Story)

Mar 03, 2020

Breaking: All International P-Weeks Cancelled

(Story)

Mar 01, 2020

Censorship In Our Peer Newspapers

(Story)

Jan 20, 2020

The Consequences of Latin's Small Size

(Story)

Nov 16, 2019

Does the NCAA Indirectly Punish Low-Income Athletes?

(Story)

Oct 18, 2019

Latin, Through the Eyes of The Forum

(Story)

Oct 04, 2019

The Lifer Complex

(Story)

Sep 17, 2019

The Chaos of Clubs Fair

(Story)

May 15, 2019

Girls' Lacrosse: Only a Club?

(Story)

May 01, 2019

'Invictus' at the Student-Faculty Chorale

(Story)

Apr 15, 2019

#Cancelled: A Look at the Effect of Internet Boycotting

(Story)

Feb 28, 2019

Parkland, Aurora, and Becoming Numb To Violence

(Story)

Feb 18, 2019

More Than a Headline: Are Students Proud to Live in Chicago?

(Story)

Feb 02, 2019

Brexit: What Is It & Why Should We Care?

(Story)

Dec 12, 2018

The Snow Day That Could've Been

(Story)

Nov 26, 2018

Wildfires and Gun Violence: Is It More Important to Address the Problem, Cause, or Solution?

(Story)

Nov 05, 2018
Oct 01, 2018

A Look Into Joe Kennedy's Social Chair Position

(Story)

Sep 06, 2018

Working at Summer at Latin: A Worthwhile Commitment?

(Story)

May 16, 2018

Project Week Fair: Does It Need Fixing?

(Story)

Apr 18, 2018

Latin Bids Farewell to Mr. Tebbens

(Story)

Mar 08, 2018

The Return of Spring Sports

(Story)

Feb 17, 2018

Classroom Tech at Latin – Where Do We Stand?

(Story)

Dec 18, 2017

Football and School Pride

(Story)

Dec 03, 2017

Should Sports Teams Have Captains?

(Story)

Nov 15, 2017

Obama's Foundation Summit and Presidential Center

(Story)