Obama's Foundation Summit and Presidential Center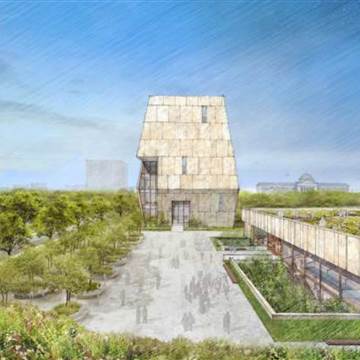 Though most Latin students don't visit any libraries other than the one on the fourth floor, a new one is coming to Chicago's South Side – and it has the potential to impact not only students but the entire population of Chicago.
The Obama Presidential Center, located in Jackson Park, aims to inspire Chicagoans, as well as reverse the stigmas and stereotypes that plague the South Side. The Obama Presidential Center, opening in 2021, will be more than a library. It will be a place for classrooms, leadership workshops, and environmental projects, all of which will help to revitalize Jackson Park and give back to the community that surrounds it. Though still in relatively early development, the Center also has its eyes on more international and global projects.
"In the months and years to come, our charge is to create an engaging and welcoming place," says the Obama Foundation on their website. "[It] will inspire people globally to show up for the most important office in any democracy — that of a citizen. The Center will be based on the South Side of Chicago but have projects all over the city, the country, and the world."
Though the Presidential Center hasn't yet been finished, the Obamas are already taking an active role in educating the leaders of tomorrow. On October 31st and November 1st, they held the first ever Obama Foundation Summit. The summit offered an opportunity for young leaders, from places like Bangladesh and Kenya, as well as our own Chicagoans, to get together, discuss effective leadership tactics, and establish lifelong relationships. Icons such as Prince Harry and hip-hop artist Common were also present at the two-day event, taking part in the sharing of ideas with one another and the world.
"Bringing about change is not just 'eat your peas,'" Obama said at the summit in his opening speech. "There should be some joy in it. It shouldn't just be a burden. What an amazing gift, an extraordinary privilege to be able to make the world better. To work with others and be able to look back … and say that child has an education because of the work I did, that person has health care because of the steps I took, that group of people that didn't have a voice now has a voice."
After the event's second and final day, a concert was held to commemorate the Obama Foundation and the progress made at the summit. Chicago's own Chance the Rapper creative directed the night's festivities and assembled a lineup of artists including Andra Day, Gloria Estefan, Nas, Francis and the Lights, and Lin Manuel-Miranda. Chance also performed to close out the summit. Ten thousand people joined Chance and the Obamas at Wintrust Arena that night, all a part of the Foundation's ideas to shape the world, and were hopeful for the future once again.