Chipotle Bans Latin Students from Eating on Site: A Veto on the Burrito, Unless You're Incognito
The Chipotle Mexican Grill at 210 W North Ave—a frequent destination for Latin students seeking a change of pace from school lunch—has indefinitely banned Latin students from dining inside the restaurant. According to their management, no current Latin student may order food "for here," notwithstanding one's age or desperate pleas to be allowed to remain in the establishment.
"Freshmen, seniors, sophomores, juniors, it doesn't matter; Latin kids can't eat here," said an employee of the restaurant who declined to provide her name. "There have been too many instances where, like, customers have complained about the school. We just can't have them here."
Whether the ban comes as a response to one isolated incident of disrespect or a series of incidents remains unclear. Sophomore Evan Jones says that he recently saw two four-seater tables filled with some 20 students, which may have contributed to tensions between the burrito joint and student population. "I think it's kind of ridiculous that they banned us as a school; I think they should ban individuals," he added.
The Forum made an effort to gain clarity on the situation by speaking with the restaurant's manager. "I can't answer any questions; any questions can be directed to the Chipotle hotline," she said. "I spoke to your principal and you guys cannot eat in here."
Head of School Randall Dunn said that Chipotle has not forayed into his inbox or made efforts to otherwise reach out to him. "I have actually not heard from the manager of Chipotle," he said. "I hope you guys are behaving yourselves." Mr. Dunn added that he does love a good chicken burrito bowl with guacamole.
Senior Colin Campbell spent 45 minutes on the phone with the Chipotle complaint hotline after being kicked out last week (at which point he had no remaining academic classes at Latin and considered himself a de facto alumnus of the school). "I need Chipotle more than Chipotle needs me," he said. "But this just isn't fair." To Colin's dismay, Chipotle did not meet his complaint with "free burritos for life."
Junior Giuliana Dowd, a frequent Chipotle consumer, said of the ban, "I have paid a fortune at Chipotle, and I don't think it's fair to deny all Latin students access." She said she's experiencing withdrawals from eating her cheese quesadillas on site and will now travel half a mile south to the Chipotle on State Street to acquire them.
For now, Latin students will have to make the journey to other neighborhood establishments to consume their Chipotle burrito bowls in a heated or air-conditioned space. That is, until Foxtrot and Starbucks become equally fed up with the Romans and adopt similar policies.
Alternatively, they could don head-to-toe Francis W. Parker gear and venture up to the Chipotle nearest to the Colonels. It's only fair, right?
Leave a Comment
About the Contributors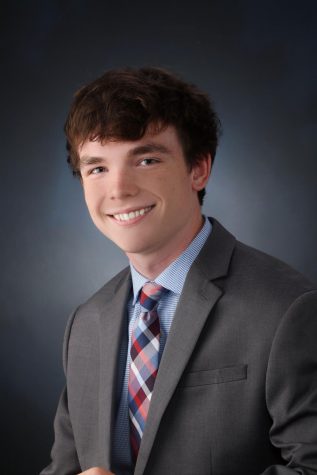 Peter Jones, Editor-in-Chief
Peter Jones ('21)  is a senior at Latin and is ecstatic to be serving as Editor-In-Chief for his second consecutive year. The Forum means everything...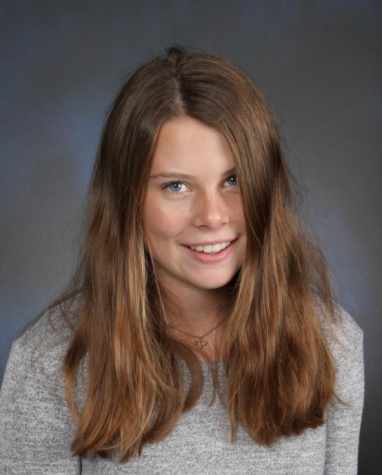 Marin Creamer, Editor-in-Chief





Marin Creamer ('22) can't wait to serve her first year as an Editor-In-Chief for The Forum. Writing and editing for the publication has been...