Why Latin Should Return in Person
Yes, reopening the school carries an inevitable risk. But so does keeping the doors locked.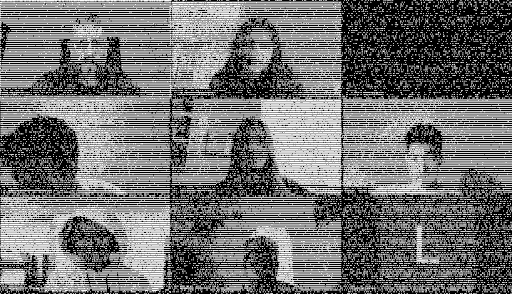 Last Friday, the Chicago Public School system announced that it would adopt a tiered back-to-school approach, keeping all juniors and seniors at home while allowing some in-person instruction for younger students. Immediately afterwards, Evanston Township High School followed suit and announced that all students will remain at home in the fall.
It's a slow nosedive that Latin students know all too well: first, Project Week is revised, then it's cancelled; first, school is out for two weeks, then it's out through the end of the year. In all such cases, the Latin administration made a difficult decision in the name of our community's health.
But there's a new type of health to consider now. The Latin community is more fragmented than it has, in recent memory, ever been. The @SurvivorsofLatin posts continue to roll in, each time striking a fresh nerve and reminding us (to some it isn't a reminder but a grim affirmation) of how many students, parents, and faculty have felt unsafe, unheard, or both at the corner of Clark Street and North Avenue. Multiple upper school students have been expelled for discriminatory comments. A literal protest against the administration took place on the steps of the Lincoln Monument. And through it all, the administration's outward-facing division has flailed about wildly in search of an adequate response—the official Latin School Instagram account posted both an image of the protest, ostensibly to proclaim its support, and a series of "throwbacks," to divert attention with pictures of smiling kids enjoying the "one of the best days of the year."
So, despite our peer institutions' (justifiably) conservative decisions, Latin should discover a calculated, measured way to go back to school, in-person, with safety a permanent first priority.
This is not to say that concerns over an in-person return are illegitimate. Any and all qualms rooted in public safety deserve careful consideration. And, moreover, this opinion is quite popular in the Latin community, especially among teachers.
The Latin faculty conducted an internal survey regarding the return to school, with 112 total participants from all three branches of the school. In response to the question, "What is your comfort level with returning to school in the fall?" 52.7% selected either "very uncomfortable" or "uncomfortable." Only 22.3% said they were comfortable, while the other quarter of participants were "neutral."
Similarly, The Forum conducted a binary survey (through an Instagram poll, which may have lent itself to self-selection bias) of Latin students' own comfort levels with an in-person return. With a sample size of 162, 73.7% of students said they were comfortable, while the remaining 26.3% said they were not.
Still, our community needs the time and space to continue to air its grievances, implement reforms, and, eventually, heal. The latter two steps can only happen effectively in person—when we can look each other in the eyes and fully comprehend the extent to which our actions and words impact our peers.
"To all the white students and teachers who will be in school next year," said rising senior Freddi Mitchell, through a megaphone, addressing her audience at the Demanding Accountability protest, "I encourage you to join me at the white anti-racist affinity group next year and educate yourselves. It is not a choice to do better; it is a necessity."
The anti-racist group, overseen by Ms. Lorber-Crittenden and Ms. Fields, reflects one of many community-led initiatives that aim to better Latin students' understanding of privilege and equity. And it's one of many community-led initiatives that would be devastated by an online fall semester. Attending school on a bright screen causes an intense fatigue, thus the students who feel the least compelled to attend—likely those who need it most—would presumably skip online workshops in favor of a break from their computers.
Besides, returning to the halls of Latin does not mean a return to pre-pandemic customs. Strict safety measures will, rest assured, accompany any administrative decision to reopen the school. Additionally, students and faculty unwilling or unable to return should be allowed to remain at home, a process which Head of School Mr. Dunn (who as of yet maintains that the school will return in the fall) is "figuring out."
"We need to work hard to be with each other," said Mr. Dunn in an interview with The Forum. "Even if we need to be six feet apart, you can still see someone's physical reaction—those things do make a difference. We're going to be innovating. But it will be okay because we'll be together."
Yes, reopening the school carries an inevitable risk. But so does keeping the doors locked.
View Comments (2)
About the Contributor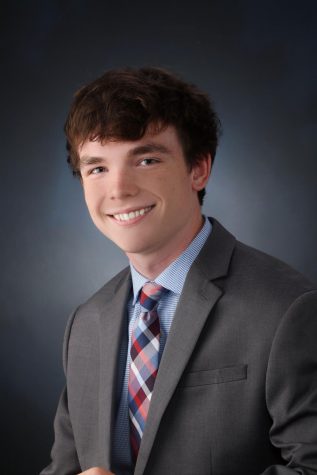 Peter Jones, Editor-in-Chief
Peter Jones ('21)  is a senior at Latin and is ecstatic to be serving as Editor-In-Chief for his second consecutive year. The Forum means everything...