Middle School sports cancelled, but high school sports are on
On July 29, the Illinois High School Association (IHSA) announced state-wide schedule shifts for sports teams this year, the most major of these changes being changes to when certain sports will be played. This fall, sports deemed low risk such as golf, cross country, tennis, and girls swimming will continue while other sports deemed mild risk like field hockey, boys soccer, and girls volleyball will be moved to the spring. IHSA Executive Director Craig Anderson introduced the return agenda by saying, "This plan, like nearly every aspect of our current lives, remains fluid."  While Latin has followed state guidelines to a tee, many more changes are expected as the battle with COVID-19 continues. 
Regarding these state-mandated guidelines, Latin Athletic Director Sonny Lim says, "Some of the guidelines are very broad, so there are additional guidelines Latin's board and faculty are adding." With these shifts come many hoops to jump through: gym scheduling, weather conflicts, and the spring season being pushed into the summer. Latin's sports situation once again highlights the gives and takes of this year; the Upper School will have sports but will not return to campus, while the Middle School's will not have sports but will maintain a hybrid learning curriculum. According to Mr. Lim, "Middle school sports were canceled because of the Middle School's capability of maintaining cohorts and the issue of intermingling is much more prevalent in that age group, so the best way to mitigate risk was to cancel all after school interactions." 
And while Latin students like sophomore Isabel Gortner are happy about the return to sports, fear of a complete restructuring for said sports makes returners wary. Isabel used field hockey as an example for her uncertainty, saying that "Taking away the contact kind of takes away the fun of the game." In addition to contact changes, more adaptations to the season are still underway. "The current Latin rule is when indoors you need to wear a mask so we are trying to find a way to conduct a practice while making sure everyone is safe," says Mr. Lim. Key elements in sports returning are the practice of common COVID-19 guidelines: social distancing, mask-wearing, and sanitation. More details about specific guidelines are to be shared with coaches and students as soon as next week from IHSA. To sustain those confining regulations, numbers on teams must decrease, making rosters and team positions more competitive.
According to Mr. Lim, boys golf has 20 returning members, but all fall sports—excluding cross country—will be limited to 12 members total. Cross country is exempt from this rule because of its ability to distance during practice and due to the extensive space available. A tryout period will be happening soon after reregistration forms have been processed. Then, according to Mr. Lim, athletes will be "invited to come in smaller groups to maintain safety" before cut rosters are determined. 
As for club sports based out of Latin, Mr. Lim is attempting to support them however much they need, although, teams like Latin ice hockey continue to make decisions about return to play that Mr. Lim is not directly affiliated with. 
When asked if he is confident in the return of those sports shifted to the spring, Mr. Lim responded, "I'm up and down about that because you follow the news and pray that people are following the guidelines, and if they're not, that's a risk that affects everyone. My fear is for the winter because that is the flu season, but I hope that it scares people to be more vigilant." Some students may opt-out of all sports this year. Isabel says, "The risk of playing sports shouldn't go unnoticed, and while not as dangerous as a lot of things – playing contact sports has the possibility to compromise your own wellbeing, and personally, that isn't a chance I'm willing to take." Nonetheless, Mr. Lim hopes to reassure the student body that plans will be made to maintain sport communities. "We definitely will be making alternate plans to get teams together to at least keep the morale up."
About the Writer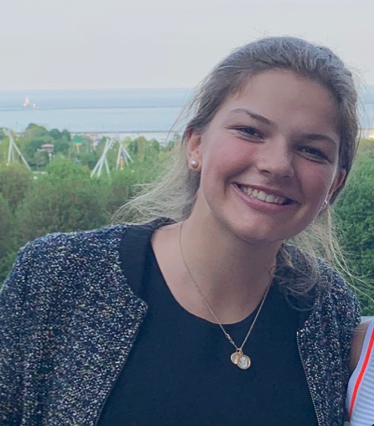 Charlie Williams, Sports Editor





Charlie Williams ('22) is very excited to contribute to ​The Forum​ as a Sports Editor. She has written for ​The Forum​ since the beginning...