Photo Essay: Chicago Under the Virus
The past week has seen a slew of commands – the most prominent being Governor Pritzker's stay-at-home order and Mayor Lightfoot's closing of all lakefront areas – aimed to reduce transmission of COVID-19 amongst those who don't fear the virus enough to otherwise remain indoors. The mandates thrust Chicago's outdoor areas, usually teeming with joggers, pets, and overly-serious recreational softball players, into an eerie, ghost-town-like state, populated only by police and media personnel.
Chicagoans isolated themselves in their homes, businesses either shut down or reinvented their sales models, and police barricades blocked off the lake. Meanwhile, some, whose work was considered too essential to be lost, dutifully continued their day jobs as the rest of the city fell asleep.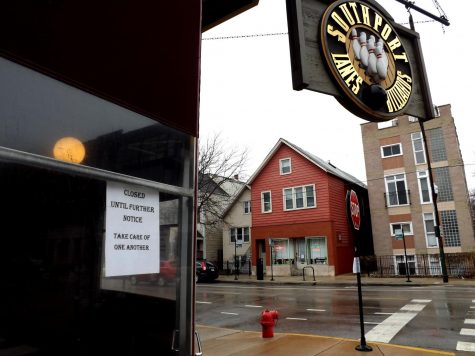 "Take care of one another," wishes the indefinitely-closed Southport Lanes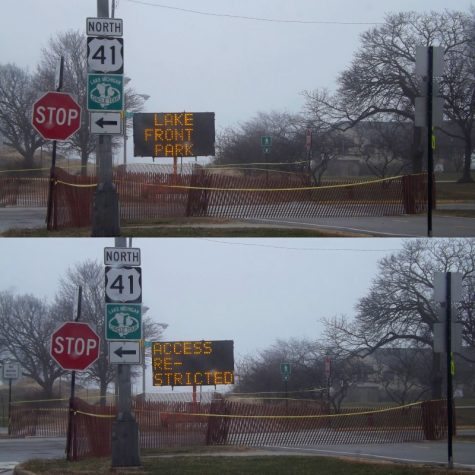 Signage outside Montrose Beach makes Lightfoot's order abundantly clear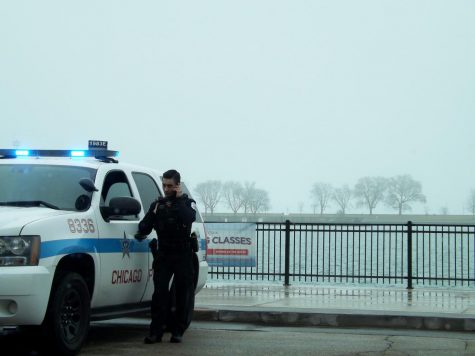 A police officer talks on the phone while stationed at the Belmont Harbor entrance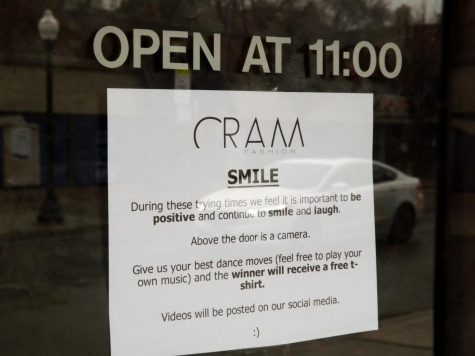 Some local businesses, like CRAM Fashion, attempted to foster positivity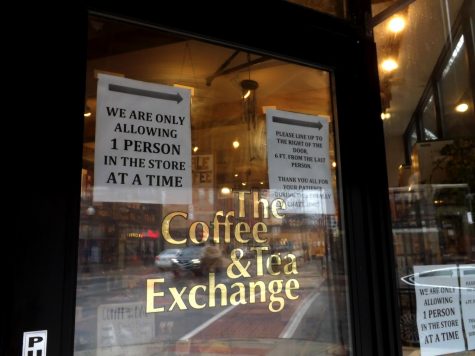 Others, like The Coffee & Tea Exchange, took a creative approach to enforce distancing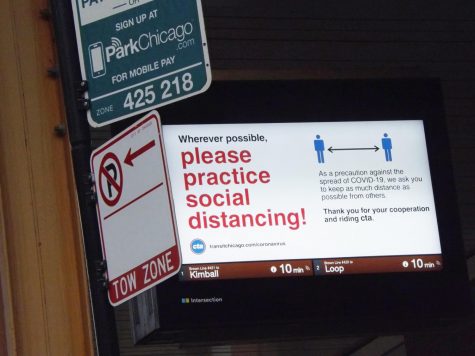 The screen outside the Southport Brown Line train station issues a desperate plea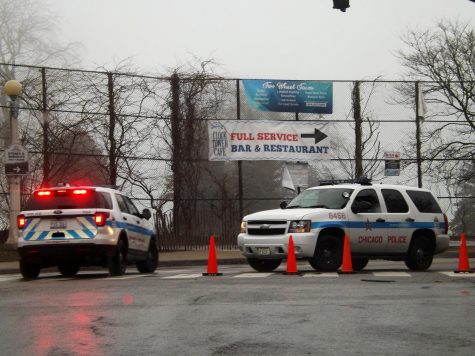 A police barricade seals off Recreation Drive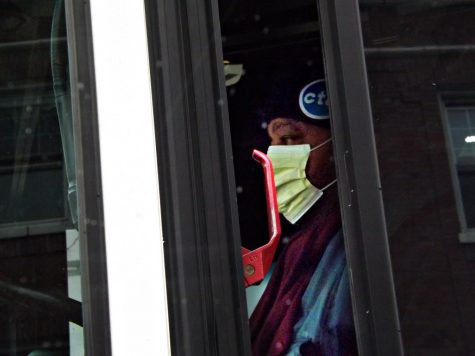 As others find shelter at home, a woman pilots a CTA bus