Randall Dunn, 'Private School Pioneer,' To Leave Latin in June 2022
Head of School Randall Dunn will depart Latin at the end of the 2021-22 school year after 11 years at the helm of the school.
Mr. Dunn, who has been called the "Private School Pioneer" by the Brown University alumni magazine, has had a profound impact on Latin during his tenure. He built an academic program that encourages students to focus on topics that interest them while diving deeper and has leaned away from AP courses, which are very much taught to the test. He has strengthened Latin's financial position by tripling the size of the endowment, and has expanded the campus to include Ann Lurie's $12 million mansion.
Board Chair David Koo said, "Mr. Dunn has led Latin through the most triumphant and challenging times in the history of our school and has helped define our strategic vision for years to come."
Mr. Dunn's announced departure was unforeseen to many, even though he has exceeded the average tenure of heads of schools.
"There are a few things that were factors," Mr. Dunn said of his decision to move on from Latin. "One is certainly my family. My girls are out of college, my mom passed away this year, and my step-father passed away. Not being able to be there when that happened was really a factor."
Mr. Dunn shared the news of his planned departure in an email on July 29. The next day, he followed up with a video message.
Members of the Latin community expressed appreciation for the diligence and joyous energy he has brought to the school over the past 10 years.
"Mr. Dunn was an engaged and positive presence at Latin," said Upper School math teacher Zach McArthur. "He was always at plays and games supporting students, often sporting his boathouse jacket. I really appreciated how approachable he was and how he listened to both faculty and students."
Echoing Mr. McArthur's statements, Band Director Cynthia Gradek said, "I have experienced him to always be a man of integrity and fairness. I have enjoyed his leadership. He has always made me feel welcome and wanted as a teacher."
While Mr. Dunn has accomplished a great deal at the school, one of his most notable achievements at Latin is how vastly he improved the school's financial position.
When Mr. Dunn started as Head of School, and throughout his early years at Latin, the debt Latin owed was far larger than the school's endowment. In 2011, his first year as headmaster, the endowment was $23.3 million. Mr. Dunn, however, turned the tables. Currently, Latin's endowment is greater than its debt. As of June 30, the endowment stands at $76 million.
With the consistent growth of the endowment, the school is more comfortably able to afford new programs and resources, support for faculty and staff, a larger financial aid budget, and COVID-19 safety precautions such as weekly testing and renovations for spacious classrooms and offices in order to accommodate social distancing.
Latin has also purchased two properties on Dearborn in the past decade, including the Lurie Mansion, which now houses much of the administrative staff.
Most heads don't spend a decade or more at one school these days. In the past seven years, University of Chicago Laboratory Schools, a private K-12 school in Chicago, has had five different heads of school.
In the past two years, being head of school has become increasingly difficult, as if the task wasn't difficult enough before a global pandemic and a social justice uprising.
Last spring, a faculty vote on unionization and the departure of 11 faculty and staff members posed a challenge for Mr. Dunn at Latin.
In April 2021, when the faculty first proposed the idea of a union, Mr. Dunn was acutely against the concept. Throughout the rest of the school year, as many faculty members campaigned in favor of unionizing, he urged the faculty to vote against forming a union. Ultimately the teachers supporting the unionization won in a roughly 60-40% vote.
"The unionization is something that obviously, from all the things I have said, it wasn't my choice," said Mr. Dunn. He added, however, "It is not a determining factor in my decision [to leave Latin]. The union is now a reality for us, and I think our school will continue to be great and vibrant. We will be able to work with whatever that entails and however that factors in. There are two other schools in the city that have unions. I know that the union going forward is perfectly fine."
Former Upper School Director Kirk Greer noted his admiration for the open ears Mr. Dunn has always lent to students, faculty, and parents alike, especially during the rise of the Survivors of Latin movement. "In supporting the students' protest, and courageously giving voice to his own complex experience in his letter to the Sun-Times, I felt he led in an admirable manner," Mr. Greer said.
Mr. Greer also emphasized the importance of Mr. Dunn's attention to updating the various learning spaces around the school. Mr. Dunn has been a crucial advocate for renovations at the school in recent years. In 2012, the science center opened on the fourth floor of the Middle School building, which was the second largest renovation the school had undergone since 1969.
Reflecting on his time at Latin, Mr. Dunn said, "I love little things." He added, "Anytime that I get to have conversations with kids like senior circles, reading to JK, those memories where kids pop by the office. I have a terrarium that the Middle School kids [brought] by. They stop by to make sure it's growing and vibrant. Those instances keep me going."
President of the Parent Association Nancy Dwyer said, "We will miss Mr. Dunn greatly. His warm, welcoming demeanor helped all families feel a sense of belonging at Latin. 'Always a Roman' rings very true and we are thankful to have this year to celebrate him."
According to much of the Latin community, the past 10 years with Mr. Dunn as head have been remarkable, but the past year and a half has been exhausting and challenging for all.
The pandemic has taken a toll on everybody, especially educators, and serving on the administrative team has caused more pressure than ever before. Mr. Dunn is not the first senior administrator to announce his departure in the most recent year. Former Upper School director Kirk Greer left in December and former Lower School head, Julie Brooks, left in June.
The administrative turnover is not unique to Latin. According to the Parker Weekly, Francis Parker will be welcoming a new Upper School head next week for the start of school. University of Chicago Laboratory Schools has a new director as of earlier this month and also brought on a new high school assistant principal after the resignation of Asra Ahmed, an administrator of 17 years.
Mr. Dunn had run the Roeper School in Michigan for seven years before coming to Latin, but it was in Chicago that he rose to national prominence as a school head. He recently became the Board Chair at the National Association of Independent Schools (NAIS).
At Latin, he oversaw two major strategic planning processes, paired with the Mastery Transcript Consortium, and helped move the school forward as a national leader in K-12 education.
Following the upcoming school year, Mr. Dunn plans on moving to the East Coast. He explained, "I've never made a decision without necessarily knowing where my next job is … but I think I'll be okay with finding one over this next year."
In his final year, Mr. Dunn hopes to continue Latin's strategic planning by reinvigorating its vision for educational excellence that is "Latin Leads," or, simply, "LEAD." "There are neat ways we are thinking about educating kids right now that are based on research on the facts of education," Mr. Dunn said. "We are on a great path of assessing kids and preparing them for the world."
He emphasized the significant momentum Latin's diversity, equity, and inclusion (DEI) efforts have gained over the past few years. In response to the Survivors of Latin Instagram page and the ensuing protest, Mr. Dunn has bolstered the school's DEI framework by addressing institutional issues and informing the community.
When the school year comes to an end, the entire Latin community will await its next leader. The Board of Trustees formed a Head of School Search Committee composed of nine members—ranging from trustees to administrators to faculty—to engage a third party consultant focused on hiring Mr. Dunn's successor. Using surveys and listening groups, the committee will capture the Latin community's expected qualities of a candidate, develop a position statement, and build a list of candidates for the job.
Maury Tognarelli, trustee and chair of the Head of School Search Committee, said, "With our consultant's guidance, we will develop a timeline over which the search will be performed, candidates evaluated, interviewed, and hopefully, resulting in the hiring of the candidate approved by the Board."
Mr. Dunn highlighted the importance of giving the consultant and Search Committee ample time for a complete search as one of the reasons for announcing his transition close to a year in advance.
While reflecting on Mr. Dunn's impact on the Board of Trustees, Mr. Tognarelli said, "One of the reasons I accepted the responsibility of serving on the Board of Trustees and several of its subcommittees was to have the opportunity to work closer with Randall on projects advancing the community's objectives."
Many Latin faculty credit Mr. Dunn for being a congenial and approachable advocate. Middle School history teacher Jeff Nichols said, "During his first few years in office, Randall and the Board gave teachers a 10% raise across the board regardless of where they were on the published salary scale." He added, "Randall is a great listener who often advocated both publicly and privately on behalf of his faculty, staff and administrators."
Ms. Dwyer added, "Randall wears the 'orange and blue' inside and out. Since day one, he has championed our families to do the same. We are a stronger community because of his efforts to build a more inclusive and engaged parent body."
One of Mr. Dunn's longtime traditions is reciting William Ernest Henley's poem "Invictus" on the first day of the school year. While Mr. Dunn may be leaving Latin, the legacy of "Invictus" will ring true through Latin's hallways as his decision to do what is best for himself and his family echoes Henley's closing lines.
"I am the master of my fate, / I am the captain of my soul."
Leave a Comment
About the Contributors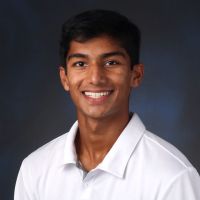 Armaan Shah, Editor-in-Chief
Armaan Shah ('23) is a senior at Latin and is thrilled to be serving as an Editor-in-Chief of The Forum. He has covered a wide range of topics and encourages...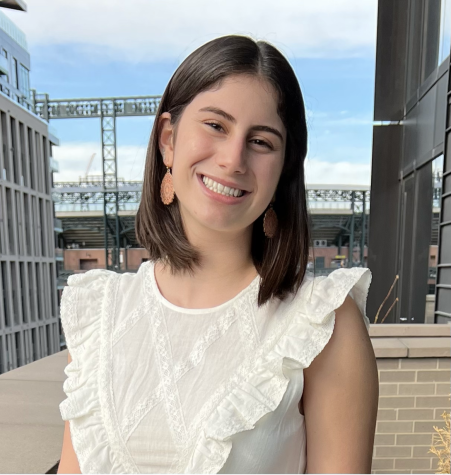 Eliza Lampert, Editor-in-Chief
Eliza Lampert ('24) is a junior at Latin and is looking forward to serving as one of this year's Editors-in-Chief. During her time writing for The...