Eleven Faculty and Staff Departing as the 2021 School Year Comes to a Close
During Class Day ceremonies, it is a tradition to announce a list of faculty and staff who will not be returning in the fall. In a normal year, this process takes only a few moments, but on May 26, Ash Hanberry, the Upper School computer science director and a member of the Transition Team, took two minutes to read 11 names aloud: Cara Gallagher, the History Department chair; Sara Salzman, the associate director of Enrollment Management; Faye Wells, chemistry teacher and Project Week facilitator; Leah Wolf, computer science teacher; Danika Amusin, math teacher; Kim Diorio, the English Department chair; Jen Hayman, Learning Resources specialist; Jenny Stevens and Ashly Lawrence, the Upper School counselors; Miten Patel, history teacher; and Betty Lark Ross, Visual Arts Department chair and art teacher. While it is not uncommon for a few faculty to depart each year, members of the school community were shocked to see so many familiar faces go. Many are left with the question: Why are so many teachers and staff members leaving Latin?
Although it is hard to discern one reason for so many individuals' decision to leave, both the pandemic and the conditions that led to union organizing seem like obvious answers.
Ms. Gallagher, who is leaving to work as an educational consultant, said of her departure, "I was very interested in more of the human resources side of things and how schools are organized, so I decided to pursue an investigation into what kinds of jobs exist for that." She added, "I did not go into this hoping to get a job offer, but that is just sometimes how life is." On the pandemic, Ms. Gallagher said, "I wasn't motivated by Latin's handling of the pandemic, but the pandemic did have an impact; I don't think I would have even looked into a potential job change had there not been the pandemic."
Ms. Gallagher also described the technical term for such a flight of teachers. "One of the most pressing crises affecting schools is something called attrition, which is the sudden departure of lots of people," she said. While the roots of attrition ar Latin might never be clear, she added, "Schools need to have a comprehensive listening strategy where you are trying to use the workforce to diagnose what's going on and what's underneath these conflicts." Furthermore, Ms. Gallagher said, "Like [the effort] to unionize, is really about what? What can be said is people feel like they aren't being heard and that their input isn't being valued. And it can't be surveyed; people have developed survey fatigue."
Also looking to further branch out her career, Ms. Lawrence said, "I've really enjoyed my time at Latin, but it's just not clinical enough." She added, "I wouldn't leave Latin to go work at another school. It's just the school role isn't fulfilling me anymore." Ms. Lawrence came from a clinical background and she "never thought [she'd] be in a school." Ms. Lawrence is planning on staying connected to Latin, as her children will return as students in the fall, but she said, "COVID has been like a magnifying glass to what's important in your life," and that "it felt like a natural time to make a change."
Ms. Wolf shared a similar thought process, saying, "There are so many folks leaving this year, because we all had a year at home to think about our priorities and evaluate our professional lives." For Ms. Wolf, though, her departure had been in the works since last spring, when her boyfriend got accepted into graduate school at Stanford but deferred due to the pandemic and a concussion. They plan to move to California mid-summer, where Ms. Wolf will teach at a Proofs School, "a school for kids who love math," in the San Francisco area. Even though Ms. Wolf has only been working at Latin for three years, she has certainly left her mark; as junior Charlie Cohen said, "I really enjoyed how Ms. Wolf kept class both challenging and fun. I'll miss dropping in and asking her questions in the Computer Science office whenever I needed help."
Ms. Salzman said, "I had been thinking about retiring for a couple of years, so I let the school know like a year ago." While Ms. Salzman did make the decision to retire pre-pandemic, she did add, "[The number of teachers leaving] might be indicative of how the pandemic brought about life choices." On her replacement, Ms. Salzman said, "We actually found somebody from an independent school in California who is a native Chicagoan."
Ms. Amusin echoed the other faculty's sentiments regarding the pandemic's effect on career changes. "I have always wanted to homeschool my kids, and this seemed like the right year to make the jump." She added, "While the pandemic was not at all the main motivator for me to leave, I think that the way that this year happened was very challenging." In terms of how Latin might retain more teachers in the future, Ms. Amusin expressed a need for more cooperation between faculty and administration. "I think that if the administration had listened more carefully to teachers at the beginning of the year and been more collaborative in the way that they handled major decisions about the way the school was being run, this year could have been a lot better," she said.
Ms. Wells agreed, saying that although "the pandemic response from the school was great in terms of the actual mitigations," that "how things were rolled out, was complicated for the teachers and for families." And while Ms. Wells emphasized that the pandemic is not the reason for her departure, she noted that it "highlighted some of the [school's] broken systems." When asked what her biggest motivations to leave Latin were, Ms. Wells responded, "My biggest motivation to leave Latin was my family." She said, "I'd like to spend more time prioritizing my time with my children and my husband," and she added, "I need a year to kind of recalibrate after a year like this one." Unlike Ms. Lawrence, Ms. Wells' daughter will not attend Latin in the fall. Ms. Wells said she made this decision with hopes to "be a little bit more mindful of time and energy and where we're spending it." Ms. Wells has worked in very specific roles within the Latin community, as both a Project Week director and the only teacher of the popular science electives Medicinal Chemistry and Neuropsychology; her position is not easily replaced. Ms. Wells said she believes the school will be "shuffling science teachers around" to fill her science teaching roles, but she is uncertain about who will fill her Project Week duties or even what those duties will look like post-pandemic.
Ms. Wells has been a spokesperson for the unionization effort at Latin, and she plans to vote in the upcoming election. Ms. Wells did not know she would be leaving when she took on a leadership role in the union organizing committee, but she continued her work after she had planned her departure. Ten of the exiting personnel do have a vote on the school's unionization future, as do retiring teachers. In a situation where only a simple majority is necessary, they could potentially be the deciding factor. Like Ms.Wells, Ms. Lawrence also plans on participating in the union vote before their departure. Ms. Amusin was not comfortable sharing her plans on the vote, and the remaining teachers interviewed said they were undecided.
Ms. Wolf, one of the people under the category of undecided, expanded her thought process, saying, "I've been relatively involved in this place, I feel very deeply about its future success, and I want the best for this school. So part of me thinks that it's then my duty to use my informed opinion to vote. But then, also part of me thinks that I'm not going to be here to live with the repercussions." When asked about the ethics behind voting and leaving, Ms. Wells said, "I think having a teacher's voice is super important, and I still have a ton of people that I care about at the school, students and colleagues." She later added, "I encourage everybody [to vote]." That said, Ms. Salzman can't vote because she is technically considered a staff member. However, she did add, "I have the utmost respect for our faculty, but, for a number of reasons, I don't support a union for Latin. I personally think it is fundamentally at odds with an independent school, and I also personally don't think it is in the best interest of our students."
Another result of this attrition is a very difficult hiring process. Unlike normal years, many of the teachers' decisions to leave were not vocalized in the transitional December/January timeline, but as late as April. Mx. Hansberry and Mr. Espejo-Vadillo, two members of the Transition Team, are working hard to manage the interviewing process and filling positions. Mx. Hansberry said, "We've got candidates and interviews for all of the positions," but the list of roles to fill is not short. The process of interviewing begins with the Transition Team, then moves to department members, and finally onto Human Resources and Head of School Randall Dunn.
Mx. Hansberry said, "It's definitely been a lot of extra work … but it will be worth it to find some great new faculty members to join the community." They also noted, "One nice thing has been that, due largely to the pandemic, everyone is more comfortable with video calls now." And they added, "I've been able to conduct my initial interviews over Zoom instead of just the phone, which was useful for getting to know the candidates better." As final interviews commence, Mx. Hansberry commented that "[the school is trying to] make the interview process as normal as possible."
As for how students are reacting to the news of teachers departing, junior Alyssa Batcheler said, "Whenever a teacher leaves Latin, it impacts the community, since every teacher brings something so different." She added, "Obviously, whenever new teachers enter the Latin space, academic norms are going to change from new teaching styles being introduced." That said, Alyssa acknowledged the challenges faculty have faced in the past year. "I would definitely be surprised at how many teachers are leaving Latin if this year hadn't been remote, but I think the hybrid learning environment has been really unique for everyone."
Despite their choice to leave Latin, all teachers interviewed expressed their gratitude for the school community. Ms. Salzman said, "Thank you to all of the students who have supported our department and my efforts. The students are what make Latin such a special place, and I look forward to hearing what the future holds for all of you. I'm sure I will remain an active member of the community—it won't be so easy to get rid of me."
Ms. Amusin said she would miss her "Math Department colleagues and the students." Ms. Wolf said, "I'm going to miss the kids so very much,"and that "[the Computer Science] Department is something really special." Ms. Wells said, "I think the reasons why I'm leaving are the things that I'm going to miss the most. I think it's a dynamic community that is really, really focused on excellence and pushing the bar, and I think that's exceptional."
Ms. Gallagher said, "The hardest part of this decision is knowing I won't be in the classroom space with students, which is why we all go into teaching in the first place. I get so much joy in that physical space and being close to students."
While it is clear that the pandemic and the conditions that led to union organizing contributed to many teachers' choice to leave Latin, it remains to be seen if this trend will continue. It also remains to be seen if the administration will focus on retention programs in the coming years or brush this year's attrition off as a pandemic fluke.
Leave a Comment
About the Contributors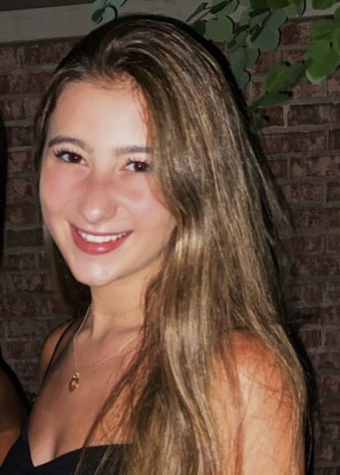 Nina Burik, Managing and Standards Editor
Nina Burik ('22) is a senior at Latin and is looking forward to serving as Standards Editor this year. In her time on The Forum staff, she has covered...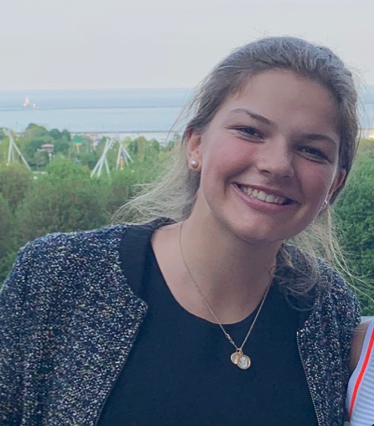 Charlie Williams, Sports Editor





Charlie Williams ('22) is very excited to contribute to ​The Forum​ as a Sports Editor. She has written for ​The Forum​ since the beginning...