Spring Break Reads and Sees
To Read: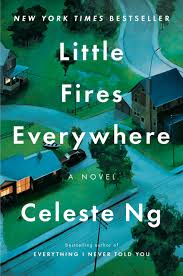 Little Fires Everywhere by Celeste Ng perfectly encapsulates the struggles of not fitting in, which, as teenagers, Latin students are all familiar with. The novel was adapted into an eight episode Hulu series, to be released on March 18th, featuring Reese Witherspoon and Kerry Washington, and reviewers are already predicting powerhouse performances from both. Little Fires Everywhere takes place in 1996 Shaker Heights, Ohio, and tells the story of the Richardson family, comprised of a successful father, elegant wife, and three perfect teens, except for Izzy, whose wacky behavior stands in stark contrast to the model behaviors of her siblings. Izzy is fascinated by the arrival of enigmatic and fun Mia Warren and her teenage daughter, who are the antithesis of what the Richardson family stands for. Both girls' mothers struggle with success, motherhood, and growth, and soon realize that they are "hopelessly intertwined" and more alike than different. Ng's descriptive writing paints a lovely, deceptive, and heartbreakingly honest account of what it means to be a teenager, and what it means to be a mother whose child is growing up. "To a parent, your child wasn't just a person: your child was a place, a kind of Narnia, a vast eternal place where the present you were living and the past you remembered and the future you longed for all at the same time." This book itself is its own kind of Narnia, but instead of entering a wardrobe, you enter its pages.
To Watch: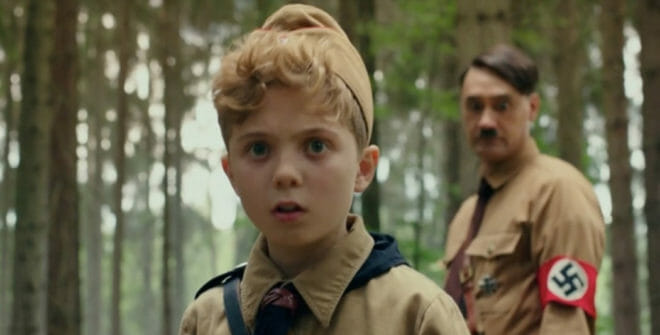 Jojo Rabbit also puts teens in the spotlight, featuring Roman Griffin Davis and Thomasin Mackenzie, thirteen and nineteen years old respectively, who were cast as the protagonists in this Oscar nominated film. Set during WWII, Jojo Rabbit is a funny, satirical spin on Hitler's regime, but don't be fooled by the bright costumes and hilarious moments, because this movie will tug at your heartstrings. Jojo Betzler (Roman Griffin Davis) is a young Nazi, ten years old, and completely blinded by the picture-perfect mirage that Hitler paints over the dark secrets of Germany during the war. However, Jojo's unflinching trust in Hitler is challenged when he discovers Elsa Korr (Thomasin Mackenzie) a Jew whom his mother Rosie (Scarlett Johansson) has been hiding in the walls of their house. Jojo becomes infatuated by Elsa, and is not the only one, since Mackenzie's stunning performance captivates audiences with such grace, despite her young age. Roman Griffin Davis also offers a stellar performance, racking up a Golden Globe nomination at the age of most seventh graders at Latin. The director, Taiki Waititi, weaves a playful and cheery web throughout the film, which brutally unravels in a grand denouement, when Jojo must decide between what is easy and what is right.