Keely's Kitchen: Fig Cookies, Pumpkin Bread, and Butternut Squash Soup
Fig Cookies: Coming Home to Sicily CookBook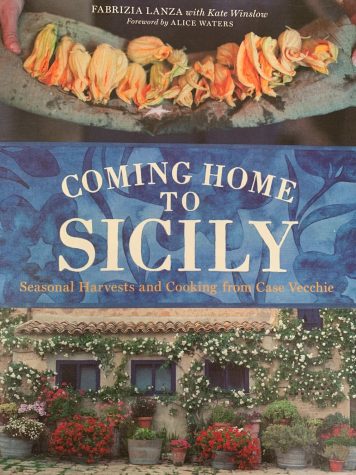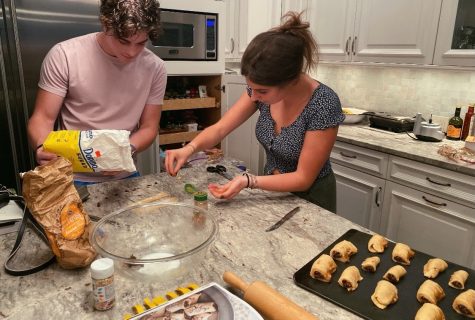 Fig cookies are a typical Italian dessert served on special occasions. While they aren't quite as sweet as American cookies, their flavor and sweetness comes from the figs' natural sugars, lemon icing, and sprinkles. This recipe is quite time-consuming, because the cookies require a homemade dough, filling, and icing. Additionally, assembling and sealing the cookies takes practice. Make sure the dough is on the thinner side so the filling doesn't spill out when pinching the cookies' edges. The directions are straightforward, but the ingredients are somewhat hard to find. The "powdered ammonium bicarbonate" or "hartshorn" is difficult to find in stores, but it is available on Amazon. Minimize ingredient substitutions to ensure the correct flavor for these cookies. This experience was worth the time and concentration and was very fun, thanks to Peter Cahillane!
Sugar-Free Pop Tarts with Strawberry Icing: Sweet Laurel CookBook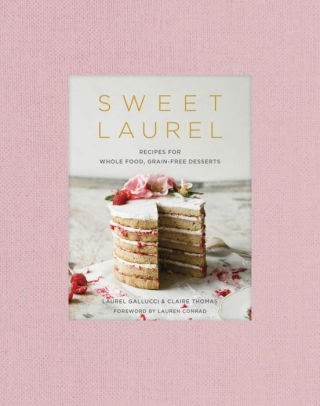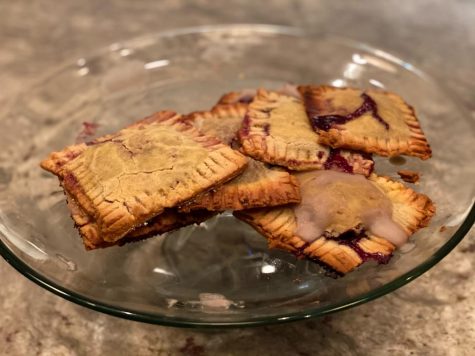 My mom and I have recently been experimenting with sugar-free baking, so I decided to try a Pop-Tart-inspired recipe, my brother's favorite dessert. After mixing together the ingredients for the crust, the dough got a bit difficult to handle because this recipe uses almond flour, which is more granulated than regular flour. If you use wax paper as the recipe suggests, it makes it much easier to roll out. If it is still difficult to work with, spray the wax paper with non-stick spray to make sure the dough kneads well. I love these recipes because they use fresh fruit for the filling and icing. I suggest lightly mashing the berry filling because it cooks down significantly while baking. You will want to have thicker crusts for this filling, so don't roll the dough out too thin. Ice when the pastries have cooled and enjoy them freshly baked.
This pumpkin bread's subtle flavors of cloves, nutmeg, and cinnamon makes it a family favorite. I made one plain loaf and one with crushed walnuts and pecans in the dough (and some on top). I also made a loaf with fresh honeynut squash puree giving the bread a sweeter, nuttier flavor. The nuts offered a nice crumbly topping to the moist loaf. If you want an even thicker "crust," top the bread with a sprinkle of maple sugar right when it comes out of the oven. For each loaf, I used fresh pumpkin, which gave a stronger, less artificial flavor to the bread. Each loaf turned out deliciously fluffy and moist.
Pumpkin Bread recipe can be found here.
Butternut Squash Soup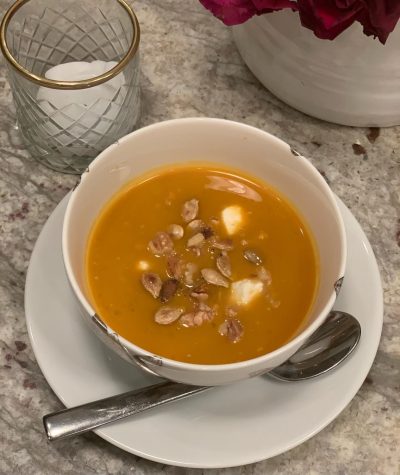 Similar to my previously shared pumpkin soup recipe, this butternut squash soup recipe is another delicious fall comfort food that will leave you feeling happy and satisfied. This is a very simple recipe that I used for the soup's base. I suggest adding toppings and spices to make a more complete and flavorful meal. I used honeynut squash as opposed to butternut squash to give the soup a sweeter and richer flavor. I added about half a teaspoon of crushed red pepper, cumin, and nutmeg, which went really well with the nutty flavor of the squash. I mixed spinach in with the hot soup and then I topped it with crushed walnuts, baked pumpkin seeds, feta cheese (goat cheese also works), and salt. This is fun to make and has been my favorite go-to lunch this fall.
Butternut Squash Soup recipe can be found here.
Leave a Comment
About the Contributor
Keely Moll
Keely Moll (22') is a senior at Latin and writes her own cooking column called "Keely's Kitchen." She shares reviews of her favorite recipes and...