Keely's Kitchen: Dinner and Dessert
Welcome to Keely's Kitchen! Here are some recipes that my family and I have tried. I hope you enjoy them just as much as we do.
___________________________________________________________________________________________________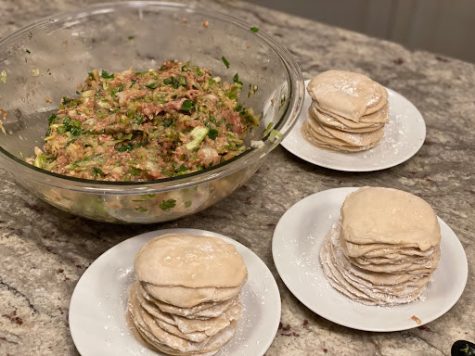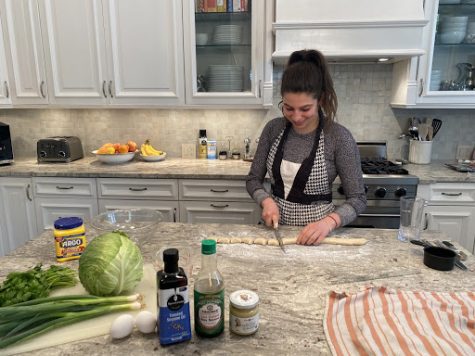 Recipe #1: Homemade Pork Gyoza
I decided to make pork dumplings this week because I've always wondered what the process would entail. Of the two recipes linked above, the second calls for pre-made dumpling wrappers, but I couldn't find any, so I decided to make them from scratch.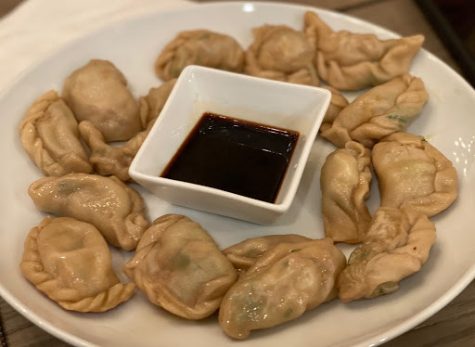 This makes the process a lot more time-consuming but is something fun to try. You want to make sure they aren't too thin to prevent holes. To make the filling, cut out the cabbage's root to create a better texture. When first placing the dumplings on the skillet, I found that waiting until the bottoms were a lighter brown prevents them from burning later in the cooking process. Then, after covering the skillet, cook the dumplings for about a minute more than the recipe says. This method ensures the dough to cook evenly while having a crispy, unburnt bottom.
___________________________________________________________________________________________________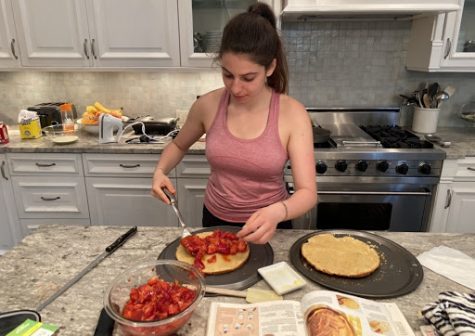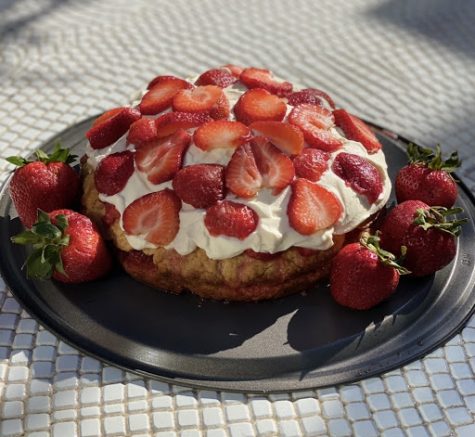 Recipe #2: Strawberry Shortcake
Strawberry shortcake is quick to make and is a perfect, special summer treat that is a great Instagram photo subject. When combining the shortcake's ingredients, notice the recipe describes it as "dough" and not "batter," so if it looks solid and maybe you had to use your hands when mixing it, you have the right texture. The cake took about 17 to 18 minutes in the oven to get golden-brown on top. After taking the cake out of the oven, transfer it to one of two prepared platters. My best strategy when "inverting the cake" is to lay a baking sheet on the cake pan and flip so the cake lands on the baking sheet. The cake should still be hot when cutting the cake. Use a long knife with a serrated edge, then invert half onto the second platter, using the same strategy.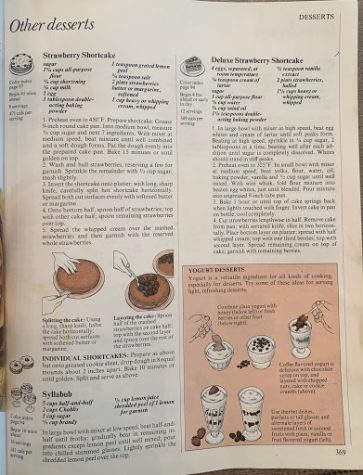 Making Whipped Cream with an electric mixer: Use very cold cream to shorten the whipping process. Gradually increase the mixer's speed without stopping, until whipping is complete. Test the peaks by dipping a knife into the cream as you mix until the majority of the peak folds back into the cream. The cream may still look fairly liquidy, but mixing it further will turn soft peaks into stiff peaks that hold a pointy shape. Forming these hard peaks means that you are on track to make butter. It is hard to nail this strategy the first time, but whatever the cream's consistency, will work fine for this cake.