Keely's Kitchen: Fun With Cinnamon & Brownies
I have been spending most of my time these past few weeks in the kitchen, so I decided to start a no-contact bake sale and raised a total of $1,400 for Lakeview Pantry. Thanks to the support of friends and family, we were able to help alleviate the pressure from increased demands at Lakeview Pantry. I will be continuing to do bake sales for charity, so reach out to me if you would like to make a purchase or if you need support in starting your own bake sale for charity. 
____________________________________________________________________________________________________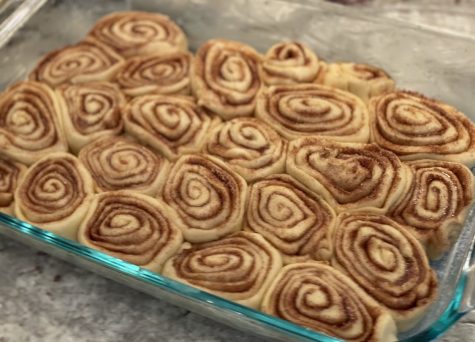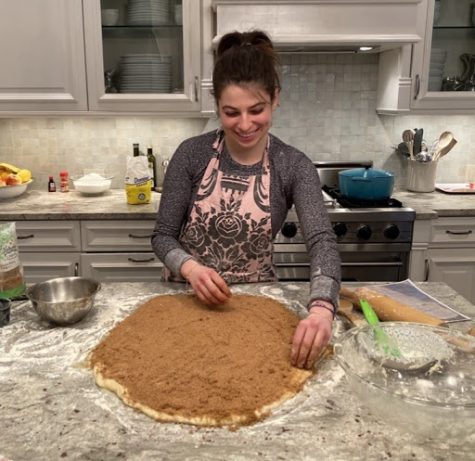 Cinnamon rolls 
Cinnamon rolls are always a a fun challenge when it comes to baking. To make the dough, you need packaged, active dry yeast. If your options are limited, substitute the type of yeast but make sure you have the right amount. For the yeast to activate it needs to be at the perfect temperature so it isn't killed by heat or too cold to activate. The "scalded" milk should be at 83 degrees celsius, when mixing with the yeast. I suggest taking photos of the dough between steps 2 and 3, to make sure it doubles in size. Keep the tightly packed cinnamon rolls in the pan until right before serving; it will give time for the butter, cinnamon, and icing to seep into the cinnamon rolls. I suggest waiting at least 2-3 hours for the cinnamon rolls to cool, before icing them so the icing doesn't melt. These cinnamon rolls are so delicious and are well worth the wait. 
____________________________________________________________________________________________________
Brownie-cookies 
This was my first time making this famously delicious dessert combo. I used my go-to brownie recipe linked above, Oreos, and frozen cookie-dough. The first step is to make the cookie dough from scratch, if you decide to do so. If not, then prepare a medium sized pan; line it with aluminum foil and non-stick oil spray. Form a half inch thick layer of room temperature cookie-dough along the bottom of the pan, then place 1 layer of oreos directly on top. Once the oven has preheated (according to the brownie recipe), pour the brownie batter evenly over the cookies. Bake for about 30-40 minutes or however long your brownie recipe calls for (your cookies won't burn because they are shielded by the brownie batter). These were a best seller in my bake sale, and a new family favorite.