Students Offer Ideas for Latin's Newly Purchased Dearborn Properties
Latin administrators say they don't yet know what they plan to do with the four additional properties the school purchased on Dearborn Parkway in the last year at a cost of roughly $10 million, but students who spoke with The Forum have no shortage of ideas.
"I would really like to see Latin use it to expand the arts departments for all three divisions," junior McKennzie Boyd said. "A bigger band room and dance room would allow the students to have a place to study their passions in a space that doesn't feel like an afterthought."
"I would want to see these properties benefit not only [adults] but also students," senior Saniyah Davis said, referencing that some of Latin's other buildings on Dearborn are currently used for office space, administrative meetings, and Parent Association events, but not directly for students.
"Although Latin already has multiple spaces for all departments, I think having additional art spaces would be beneficial," freshman Sarina Weinberg said. "The spaces Latin currently provides for art are great, but I think extra art rooms for either independent or collaborative work would be a fun addition and would provide a space that could display Latin students' work as more than something on the wall that most people pay no attention to."
Sarina also said, "Things I've heard from other ninth graders have been regarding sports and how there seems to not be enough room for each sport to have a designated area near Latin. I'm not quite sure how more space could be added regarding sports, but it might be something to consider."
Junior Shiloh Ajiginni had different ideas, suggesting that Latin use the buildings to generate income. "We could create an office space and register it to an app like Peerspace, where people can rent out places to hold corporate events," he said.
Alternatively, Shiloh said, "Maybe we could move the senior kindergarten and junior kindergarten into one of the mansions to make a preschool."
Chief Financial Officer Michael Szczepanek worked with the Board of Trustees, real estate agents, and Latin's Gold Coast neighbors to complete buying processes for 1505, 1507, 1511, and 1515 North Dearborn Parkway that were nothing short of extensive.
Latin administrators and trustees have discussed a wide range of potential uses for the Dearborn properties including a performing arts center, athletics facilities, and a new Lower School building.
"The Lower School has been a priority for a long time," Head of School Thomas Hagerman noted.
"The Facilities Master Plan was most recently updated in 2021 and identifies a need for additional space and configurations to support programs spanning academics and co-curriculars," added Maury Tognarelli, who serves as Chair of the Facilities Committee of the Board of Trustees.
There's a certain vagueness in the school's plans—or at least in their public statements about those plans—but one certainty is that it will be several years before the Latin community sees any of the additional facilities, as the school will need to address potential zoning changes, coordinate with neighbors, raise money to fund the project, and oversee design and construction.
For now, the school plans to just sit on the properties and continue to discuss long-term plans.
"At this time, two of the [new] properties serve as residential rental properties, and we will continue to operate them as such," said Mr. Tognarelli, meaning that, for now, Latin will collect rent. "The other two are not occupied and will be maintained until we determine a need that can be served by those assets."
"I would say that any aspect of construction is probably 18 months to two years, and that's just the construction component," Mr. Szczepanek said. "The planning and buildup to that, which would include potentially aspects of fundraising and different types of capital strategy, dealing with zoning and whatnot, could add a couple years to that."
Critics may contend that the school got ahead of itself by purchasing properties without firm plans or the money to turn those properties into useful buildings to serve the school's mission. But facilities planning may require administrators and trustees to step outside of their immediate concerns to think about how they want the school to look a decade from now, or even a generation or two down the line.
"Over the course of the last 20 years or so, the Latin community has purchased several properties that now form our Lincoln Park campus," Mr. Tognarelli said. "The Latin community has been guided in their purchases over the years by its Facilities Master Plan, which relates the existing campus facilities to their ability to serve the expected needs of the school's academic, arts, education, and athletic programs."
Unlike some other schools in downtown Chicago, such as Whitney Young Magnet High School and Jones College Preparatory High School, Latin can expand its campus only through the purchase of privately owned buildings, which rarely come on the market. Similar to Latin, Francis Parker has, in recent years, expanded its campus onto Belden Avenue.
"When the school became aware that these assets were for sale, given their close proximity to the existing campus, the Board and school recognized the opportunity and proceeded to secure the properties," Mr. Tognarelli said, regarding Latin's acquisition.
Latin's four recent purchases give the school eight properties on the block, but the new properties aren't contiguous with the Dearborn properties that the school had already owned.
Starting at the north end of the block, Latin owns the first four properties next to the Constellation high-rise building. First is 1547 N. Dearborn, often referred to as the Lurie mansion because its previous owner was philanthropist Ann Lurie. Next is 1531 N. Dearborn, which is Latin's Lower School, and then 1527 and 1525 N. Dearborn, which are single-family houses that the school commonly refers to as the Lower School Annex and the Squirrel House.
The next three properties on the block—1523, 1519, and 1517 N. Dearborn—are not owned by Latin. Just past those three properties are the school's four new purchases—1515, 1511, 1507, and 1505 N. Dearborn—which essentially cover the rest of the block. (There is one more property at the south end of the block, but its address is on the cross street, Burton.)
The three properties that separate Latin's holdings would presumably complicate a construction process. "What we're doing is a lot of scenario planning, so, if this then that, right, but because it's a block of properties together, we have some possibilities," Mr. Szczepanek said.
Lengthy construction—and the school's eventual use of properties that have previously been residential—may disrupt the street even more than the school does now, with carpool lines that already clog Dearborn twice a day. And preservationists might fear that the primarily residential block will lose some of its charm.
Because of the landmark status of some Dearborn homes, the greystone facades of Latin-owned properties on that street may need to stay the same. The Gold Coast is known for its greystones, and Dr. Hagerman noted that the school has no intention of disrupting the neighborhood environment with modern facades.
"Obviously, this is a beautiful, picturesque street," Dr. Hagerman said. "We don't want to change the nature of that."
Leave a Comment
About the Contributors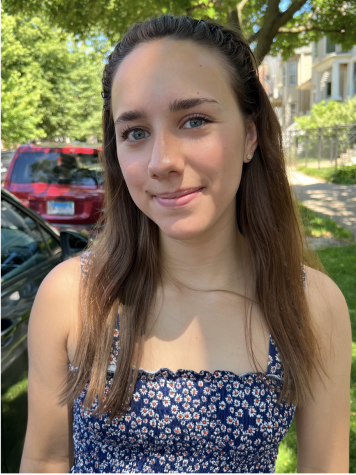 Annie Hallinan, News Editor
Annie Hallinan ('24) is a junior at Latin who is thrilled to be one of The Forum's News Editors this year. In her articles, Annie has covered the Chicago...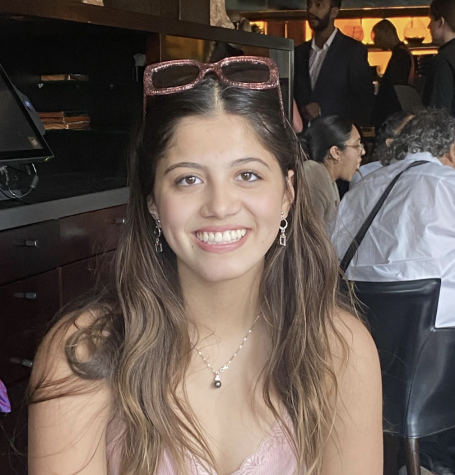 Ava Tse, News Editor
Ava Tse ('24) is a junior at Latin and is ecstatic to serve as a News Editor this year. This year marks her third year of writing for The Forum, and...