Keely's Kitchen: Nutritious yet Delicious
To be productive during this quarantine, I decided to try some new, healthy dessert recipes that I have shared below. Hope you enjoy!
Recipe #1: Cranberry and Orange Zest Muffins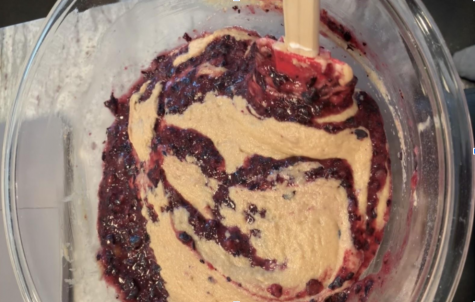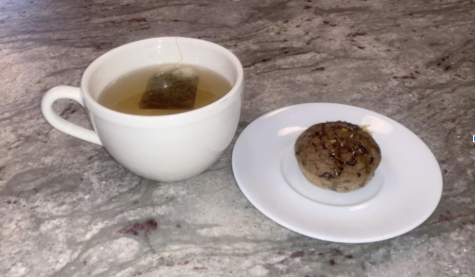 My first creations were these delicious lemon and blueberry whole wheat muffins. I replaced the orange and cranberries for lemons and blueberries, and they turned out to be the perfect amount of citrusy and sweet. The recipe calls for wheat flour, which is a healthier alternative to white flour, but if you don't like the taste of wheat, using white four will make the muffins taste more traditional. The recipe is simple enough that you can replace or add fruit for something else you prefer. The next time I make these muffins, I was thinking of adding an equivalent amount of chocolate chips to replace the cranberries and a hint of raspberry puree to replace the lemon zest. Once I topped my muffins with freshly shaved lemon zest and honey drizzle, they were ready to be served. They are delicious and satisfying, and you would have never guessed that they are sugar-free!.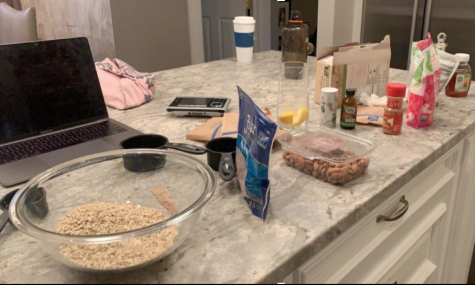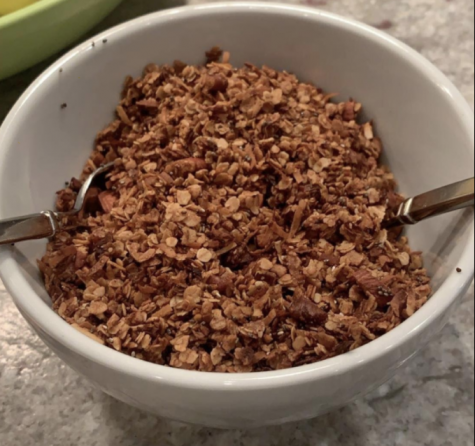 Recipe #2: Granola
This granola recipe is super quick and easy; all ingredients are very easy to find, so you probably won't need to make a grocery run. Oats, oil, and honey are the only ingredients that are vital to making granola, but you can customize it with adding and replacing ingredients to include the toppings you prefer. I made my granola with oats, olive oil, pecans, almonds, chia seeds, honey, vanilla extract, and extra coconut. This recipe turned out amazing!. I like to have my granola with yogurt in the morning, or on top of my ice cream at night, for dessert. I recommend this recipe because it is a healthy, sugar-free snack that only takes about twenty minutes to make, and it will leave your kitchen with the lovely aroma of honey and toasted nuts.
Recipe #3: Carrot Cake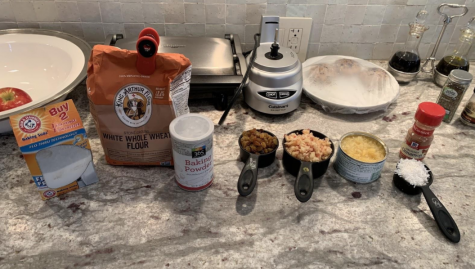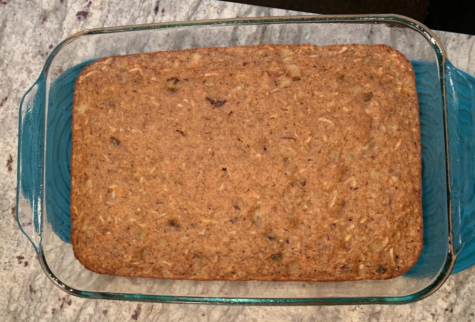 This is my mom's favorite carrot cake recipe, and we always make it when we are craving a freshly baked dessert. We were out of carrots, but chopped apple worked fine, and she also substituted pecans for shredded coconuts to make the cake a bit sweeter. This way, there is no need to add sugar because the coconut, honey, pineapple, chopped carrots (or apples) and raisins have enough natural sugar to sweeten the cake. Also, cinnamon adds a nice hint of spice to compliment the fruity combo. I top the cake with an extra pinch of cinnamon to add more flavor. If you want to sweeten it up a little bit, I suggest topping the cake with a homemade honey icing to complement the flavor of the cake. It always turns out to be moist and airy, and it is a perfect, healthy dessert to satisfy a craving.