Music's Biggest Night: The 2023 GRAMMYs
The Grammys returned yet again for their 65th annual awards show, one of the most important nights for the music industry and its fans. This year, it shattered records. So, in the midst of dinner, I made sure to rush home in time to watch the show. My cheeseburger was good, but the Grammys were better.
The awards show has 91 categories and a list of phenomenal nominees. But after watching, I quickly realized we can't all be satisfied. There are so many different variations in genre, the music itself, and the fans, too. If it were up to me, there would have been multiple winners in each category. Take the Album of the Year category, for example. Harry Styles' "Harry's House" was a great album, and he really did put the work in, but albums like Kendrick Lamar's "Mr. Morale And The Big Steppers," and Bad Bunny's "Un Verano Sin Ti" were robbed. And let's not forget Beyonce or Adele's albums, either. It's simply impossible to pick one.
Senior Cole Hanover said, "I can't say I'm particularly enthused or repulsed by Harry Styles' Album of the Year win. Was it the best one? No. Was it good though? Sure. It was a basic album, but a fun one."
I was thrilled to hear Kendrick Lamar win Best Rap Album. Sophomore and Kendrick Lamar fan Cristiano Tricoci said, "Kendrick Lamar receives many awards for his great music, and I think he deserves them." Kendrick received eight nominations overall.
And as always, the performances were stellar. Bad Bunny kicked off the show, and later, Lizzo, Harry Styles, Steve Lacy, Mary J. Blige, Quavo and more made appearances. Senior Isabella Iniguez said that the "performances were not the greatest and didn't rise to their full potential. The awards were very commercial. It was almost predictable."
Now for Beyonce's record-breaking Grammy night. Beyonce now holds the record for the most Grammy awards in history, with 32. She was even fashionably late to accept one of her awards. While she did fall short in the bigger, more general categories, we can ignore that … right?
I was confused when Kim Petras and Sam Smith's song "Unholy" won Best Pop Duo Performance. I truly thought this song was satire and didn't predict it would be nominated for a Grammy, let alone featured in a performance, but after all, it's 2023 and we've seen a lot.
Nevertheless, I'll be sure to send my sincere congratulations. Cole was on the same page. "I was horrified to see Sam Smith and Kim Petras win Pop Duo Performance for 'Unholy,' one of the worst songs I've heard in my entire life," he said.
The most surprising part of the night, though, happened when I looked away for one second and all of a sudden saw Jill Biden announcing the Song of The Year. The recipient of the award was shocked as well.
I can say I've never heard of "Just Like That" by Bonnie Raitt, and probably many others could say the same, too. Senior Aphrodite Alexandrakis said, "The Song of The Year was controversial, but all the awards went to people who deserved them."
I can't tell if this year's Grammys was a flop or not to the public. I thought the selection of performers was terrific, and I never took my eyes off the screen. To me, it seemed like a great year for new music, and though some of the awards were questionable, I still enjoyed it. It was definitely a memorable Grammys, with unstoppable performances and marvelous nominees.
Leave a Comment
About the Contributor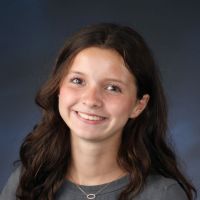 Eva Lapiere, Staff Writer
Eva Lapiere ('25) is delighted to be returning as a staff writer her second year of writing for The Forum. Eva loves covering articles on today's trends...