The BeyHive is Buzzing Again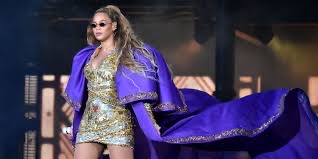 Beyoncé has returned with a new album, "Renaissance," originally released July 29. The album has 16 tracks, and the lead single, "Break My Soul," already has more than 174 million listens on Spotify. It's the most streamed song on the album, with songs "Alien Superstar" and "Cuff It" not far behind. The BeyHive, Beyoncé's fanbase, has been eagerly waiting for new music from Beyoncé, and they finally got it. The last time Beyoncé released music was six years ago, with her album "Lemonade."
Beyoncé wrote "Renaissance" during the pandemic, but it definitely doesn't remind listeners of quarantine. Instead, it takes one to the dance floor and offers a free, playful vibe. It is a dance album with DJ-esque elements. Percussion is strong on the tracks, acting as more than just a supporting part. Beyoncé's previous albums have been different, and less on the dance side, so fans were pleasantly surprised with her songs adventuring into more electronic music. Passionate Beyoncé fan, sophomore Juliette Katz, said, "I think Beyoncé's new album is really enjoyable to listen to because it's a new style for her and it's so intriguing."
"Renaissance" offers a taste of multiple genres such as dance, R&B, pop, and electronic. Ultimately, the songs go hand in hand and follow a similar tempo and beat. Sophomore Luca Presser said, "This album's transitions are amazing." He added, "If it's your first time listening to the album, make sure to listen to it in order." That being said, when listening to the album, remember to not click the Shuffle button, as "Renaissance," much like many other albums, was made to be listened to in one sitting, in the intended order.
Sophomore Elana Goldwin said, "I wish I could listen to this album for the first time again. There were so many emotions rushing through when I was listening to all the songs."
Members of the BeyHive are already begging for the next album, as this one did not disappoint. Its funky, electric vibe is something Beyoncé has never served before.
Leave a Comment
About the Contributor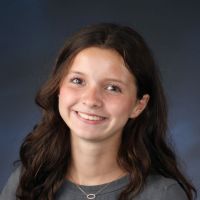 Eva Lapiere, Arts Editor
Eva Lapiere ('25) is delighted to be returning as Arts Editor for her third year of writing for The Forum. Eva loves covering articles on today's trends,...