Cherished Dean to Depart Latin
Upper School Dean Joe Edwards will depart Latin on July 8. The popular dean for the 11th and 12th grades said his next job will be assistant head of school at Global Citizenship Experience (GCE) Lab School, a high school in downtown Chicago.
GCE Lab School's strategic plan to increase enrollment from 50 to 175 students over the next five years excited Mr. Edwards. "[There is] an opportunity to lead some change that has to happen when you expand a student body in that way, to grow the services while maintaining the core identity of the school," Mr. Edwards said. "It just seems like a really exciting time to get in on the ground floor, so to speak."
Upper School English teacher Ann McGlinn, who once served as Interim Dean, shared that Mr. Edwards' next step in his career seems logical. "Many who take on the role of a dean have aspirations to move up in administration, so his next job makes sense in such a trajectory," she said.
Mr. Edwards started his career in academic administration at the University of Chicago as a resident head, working his way up to Associate Dean of Students. He was hired as a Dean of Students at Latin and has worked in the role for the last five years.
With regard to the timing of his decision, Mr. Edwards said that the process moved quickly. "I was only offered the job and accepted it on [June 6]," he said, adding, "I wasn't sitting on information for a while."
Rising senior Leo Romano shared his surprise at the news the evening it was announced, saying, "I'm really shocked, because he was an integral part of the community and was always happy for everyone and with everyone."
Rising senior Evan Jones said, "​​I think one of the moments that captured my relationship with Mr. Edwards was when I was cramming for a Socratic seminar in the quiet rooms, and he came bursting through the doors. Normally, if your dean came to talk to you, it might be because you're in trouble, but because it was Mr. Edwards, he just wanted to see how I was doing."
Upper School Director Kristine Von Ogden echoed Evan's sentiment. "I knew I could always count on him to be candid and genuine," she said. "On a lighter note, I will absolutely miss the comedic timing of Mr. Edwards and [Upper School Dean Bridget] Hennessy. Mr. Edwards is a great team player, and his new team is very lucky to have him."
This coming year, students will have to navigate the add-drop period, finals, and beyond without Mr. Edwards' gentle encouragement and wealth of academic knowledge.
Mr. Edwards said he believes the search for his replacement may follow typical practice. "Jobs usually get posted internally for a few days and then posted externally," he said. "It would be cool if there were someone internal interested in the role, and there are a lot of people doing good work outside of Latin that would be lucky to come here and work with all of the students."
To the newest Dean of Students, Mr. Edwards shared, "No two days are alike. Having that mindset—having the ability to roll with whatever is presenting itself that day—is important." He added, "This is not a factory kind of job, which is what I enjoy about it."
More than anything, Mr. Edwards noted what he will miss most is his connection to the student body. "I will genuinely miss the students," he said. "It is fun for me to walk in the hallways, and it is not just passing by student ID numbers; I'm passing by people I know as individuals, and I've celebrated success and I've shared challenges."
As Mr. Edwards will greatly miss Latin students, students will miss him, too, especially his camaraderie with Ms. Hennessy. "I have always loved the public banter between Edwards and Hennessy at gatherings, and they are great at making boring updates much more digestible," Evan said.
Reflecting as both a friend and colleague, Ms. Hennessy said, "Mr. Edwards brought a great deal of patience, care, and compassion to his work, and that is a good model for all of us at Latin to follow. I will miss his (bad) dad jokes for sure but am wishing him well on his next exciting adventure."
Mr. Edwards said, "I have really found great fulfillment in relationships I built with so many students over the years. The opportunity to support people through whatever they need support getting through has been really meaningful for me, and the trust that people have had in me to help steward them through this or that—it's really just an honor."
Leave a Comment
About the Contributors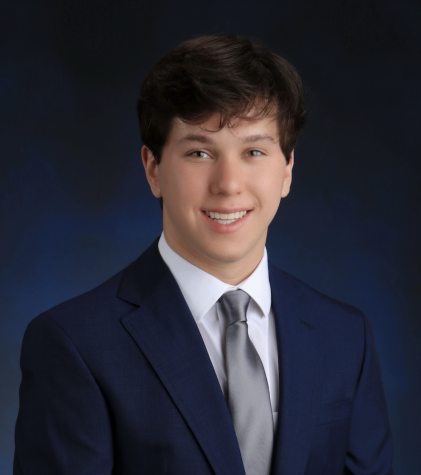 Ryan Rose, Media Editor
Ryan Rose ('23) is a senior at Latin and is thrilled to serve as Media Editor. Starting his sophomore year, Ryan has loved writing a variety of local...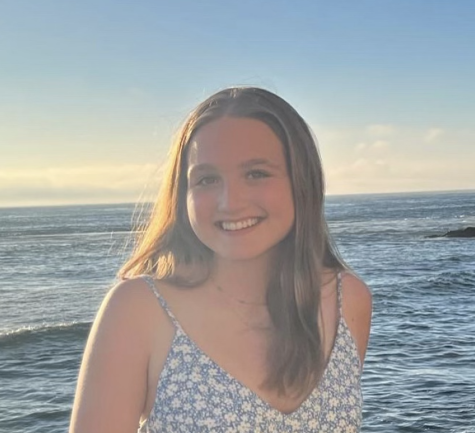 Ava Falk, Media Editor
Ava Falk ('23) is thrilled to be contributing to The Forum as a Media Editor. In her time writing for The Forum, Ava has highlighted staff departures...