Head Search Enters the Homestretch, Transparency Remains Paramount
With the naming of three finalist candidates, the search for Latin's new Head of School (HOS) appears to be approaching completion. Although the HOS Search Committee declined to disclose details of their timeline to The Forum, a previous community update indicated that the Board of Trustees would convene by the end of January to hire Latin's next Head of School.
To protect the confidentiality of the candidates, The Forum is unable to share details regarding the finalists.
The search began in July of 2021 when Head of School Randall Dunn announced his departure. As Mr. Dunn began his 11th and final year at Latin, a committee chaired by Board member and Latin parent Maury Tognarelli, consisting primarily of trustees, retained Storbeck Search to conduct a search for his successor.
In early October, after analyzing more than 600 responses to a community-wide survey and facilitating listening sessions via Zoom, Storbeck and the HOS Search Committee compiled a position profile. Latin was looking for someone who, in addition to other criteria, is "approachable, visible, honest and open, and has experience building a vision for a more diverse and inclusive school."
The semifinalists were interviewed in early December by both the HOS Search Committee and a Faculty and Staff Advisory Council that was formed to provide the Search Committee with additional feedback and perspectives.
Advisory Council members were selected from a pool of interested faculty and staff. After interviewing each HOS candidate, the Advisory Council shared feedback with the Search Committee.
According to Council member and Upper School English teacher Kate Lorber-Crittenden, the search process was highly transparent. "Each step of the process was communicated clearly," Ms. LC said, "and the council was encouraged to ask questions along the way. I do not feel like [the Search Committee] could have done anything differently in terms of transparency."
Over the past couple of weeks, the three finalist candidates have toured the school in-person, and they have had the opportunity to engage with faculty, staff, students, parents, alumni, DEI coordinators, and other community members.
Ms. LC was excited about the potential for improvement in Latin's DEI work with a new Head of School. "I would say that all final candidates spoke thoughtfully about their work and visions for DEI, and I'm encouraged about the prospects for our next HOS in terms of moving our work forward."
In addition to the Faculty and Staff Advisory Council, a number of affinity group heads and Student Government representatives were selected to interview the finalists in person. Students then provided feedback to the Search Committee through a survey.
Junior and Communications Prefect Evan Jones was among those students. "My absolute number one priority in many of these types of meetings is advocating for general communication and transparency between Latin's administration and the student body or community," he said.
Evan characterized Latin's choice to hold such meetings as "refreshing," adding,"When I was an underclassman, I would not have said I thought the administration was doing a good job at this, but I think that they have been making an effort to better the communication."
On the other hand, senior and co-Head of the Asian Student Alliance Andrew Young wished that more community members could have had the chance to engage with the candidates. Andrew's experience as a student chosen to meet a finalist was different from that of most Upper School students. "I personally don't think that my opinion is necessarily more or less valuable than other Latin students' simply because I am a 'student leader,'" he said.
Naturally, student leadership positions at Latin are most often dominated by upperclassmen. The Search Committee was not unreasonable in its choice to bring primarily juniors and seniors face-to-face with candidates, as older students might feel more comfortable speaking about their experiences and hopes for the school. However, Andrew noted that current seniors will never attend Latin under its new leadership, while freshmen will for the next three years. Andrew thought that perhaps the underclassmen point of view should have been more strongly represented in these dialogues.
Since their first school-wide communication, the HOS Search Committee emphasized the importance that feedback from community members would play in the process, but the reality remains that the Board of Trustees ultimately decides who takes over when Mr. Dunn departs.
Andrew said, "I have no idea how much my opinion on the survey will actually affect the Head of School candidate search process."
Leave a Comment
About the Contributor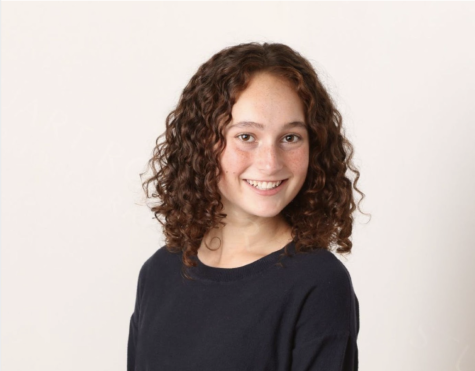 Eden Raviv, Editor-in-Chief
Eden Raviv ('23) is eager to bring relevant stories and perspectives to the Latin community in her second year as Editor-in-Chief. Eden joined ​The...