Latin Student Athletes Left in the Dark on the fate of Winter Sports
2021 is already looking very different from 2020 within the Latin community, but even as most students return to in-person learning, the fate of Roman sports is in the balance. Communication from the athletic department has been non-existent since Latin went fully remote in November, and the reasons for their silence is fairly straightforward.
In November, growing concern over expanding COVID-19 cases in Illinois sparked controversy between Governor J.B. Pritzker's office and the Illinois High School Association (IHSA). The governor's office was quick to ban the continuation of all sports, while the IHSA looked to find ways to continue certain levels of winter sports with heightened protective regulations as athletics transitioned indoors. For a while it appeared as if sports would continue as the IHSA planned, but what was advertised as a potential success has turned out to be a huge disappointment.
Upper School Director of Athletics Sonny Lim blamed the lack of communication on the two organizations' early unwillingness to cooperate. Mr. Lim said, "The IHSA and the IESA [the Middle School Sports Association] finally met with the lieutenant governor and the [Illinois Department of Public Health] official who is in charge of determining the mitigations that are set in place for COVID." With this communication, though, came little to no information about the current status or return plan for sports. Mr. Lim expressed his frustration, saying, "All we got from this meeting is basically telling us that they have met. They are talking, which is a good step, but there needs to be further discussion with regards to what does that mean for winter sports."
According to Mr. Lim, the lack of communication with the student body is not because he doesn't want to share what is going on at the higher decision-making levels, but because "every time I have something I want to send out, I share it with other senior admins, and I've been told we don't have a definite answer." He also noted that "this is not only our school, but all the schools in our conference and around the state, because we are bounded by the IHSA. That is our governing body, and we can't move until we hear from them." However, Mr. Lim said he is ready to contact the students as soon as possible. "I have a press release ready to go out, I'm waiting for the okay. There's not much change from what has been going on prior to our winter break."
Despite Mr. Lim's best efforts, Latin's lack of communication regarding sports has left many students worried about what their future seasons hold. Junior Sam Gibson, who plays both soccer and lacrosse, said "As of right now I haven't heard anything. It's not the fault of the coaches, because I know they would share any and all info they have with us, but it's too close to the season to have no idea if we'll be playing or not."
Senior Carter Goltermann, a starter on both Latin's girls basketball and volleyball teams, said, "Latin could have had a lot more communication with not only its students but with the actual coaches themselves. The coaches didn't have any idea what was going on, so the participants didn't either." Athletes are starting to lose hope because of the lack of information about the future. "It's hard to stay excited about sports and stay in good shape for sports when I don't really know what's happening, and I don't think the coaches do, either," Carter said.
Other students are slightly more hopeful. Vivie Koo, a junior captain of the varsity field hockey team, said that "my realistic and ideal vision for the season would be to get as many practice opportunities in as possible with weekly intramural scrimmages." Like boys and girls soccer, field hockey did enjoy some out-of-season in-person practices in the fall. Vivie thinks that if given the opportunity to have a season, the team can build off those "successful" fall contact days, which "allow[ed] members of the team to get skill training in as well as start to build a relationship with each other that got at the essence of what being on a team is."
As students look forward into the unknown winter, spring, and summer seasons, many look back on the fall and question why some form of sports happened then but not now. When asked if he believed sports could be happening safely, Mr. Lim was quick to respond. "Yes. I've shared that openly," and added, "The protocols we have are above the recommendations of the IDPH." But Mr. Lim once again cited the government as our inhibitory factor, saying, "My hands are tied."
Others question if Latin's inability to participate in sports is due to our return to in-person learning, and Mr. Lim addressed this question by saying, "There's the concern of having more opportunities for spreading, but I would always bounce back with there has not been any proof that having or being active or participating in a sporting team or practices has in any way increased the risk of COVID spreading."
The engagement in Latin's athletic offerings differs from student to student, but Mr. Lim does feel that Latin administrators have sufficiently emphasized the importance of sports. "They understand we need to give our kids the opportunity to get them connected and get the whole social-emotional concern that is right there in our faces," he said. "They know that's important." To little surprise, though, he noted where current attention is focused: Return to Latin plans. "Number one on our minds is rolling out the hybrid program. It has been a huge undertaking and a lot of people don't quite understand how much work was put into that," he said.
Meanwhile, athletes are anxious to get back to doing what they love, and getting back to their sport is often necessary for student-athletes to be effective not just in their athletic development but also in school. Sam said, "Many athletes (himself included) need this season to improve and get game tape so they can get recruited for college."
Beyond college recruitment, athletes are experiencing other negative symptoms from sports being canceled. "I'm someone who has always played sports, even two sports a season," Carter said. "I've been a lot less physically active, and I've found that my sleeping patterns and time management have also been affected. So now … I have sort of lost some of those time management skills that I had to perfect because of the amount of sports that I was playing."
Sam seconded Carter's sentiment. "I definitely can't sleep as well, and I'm less focused in school. I can't do anything if I don't work out."
So what are the next steps? The honest and perhaps unsatisfactory answer is more waiting. Mr. Lim is certain that more communication will be released from the IHSA within the following days and weeks, but as far as the substance of those statements, he is unsure. It's "unpredictable," he said. For basketball players, "I can't see basketball being launched just with the short amount of time." Looking into the spring, though, Mr. Lim said, "I'm very hopeful for outdoor sports—field hockey and boys soccer. I'd feel that that should happen. Whether we can compete is another question, but it'd be nice to get something started." With changing conditions on a daily basis, Mr. Lim said, "I'm also optimistic with the vaccine rollout that things will change more," but with age requirements to be eligible for a vaccine, this aspiration gets more complex.
If sports are canceled for the rest of the year, Mr. Lim hopes to still have some team connection. His current plan is "to roll out something similar for when it happened in the spring with at-home workouts with the coaches," but he acknowledges that that situation is less than ideal, saying, "We know there are mixed reactions of how effective that was. It was great at the start and then it sort of died off. How much was that worth it, in a sense?"
Mr. Lim emphasized, "I'm much more optimistic than I was prior to the winter break just now knowing that the IHSA is communicating with the governor's office, that some more solid direction will be coming our way. And you know we've done a pretty good job being patient, but I know that's wearing thin, and I do appreciate everyone's understanding. We know it's very important to get everyone back together and to get sports going, so fingers crossed." And if we do get the all clear in the coming days to participate in some form of sports, Mr. Lim made sure to note we would be ready to begin "right away. We are set."
Most athletes try to stay positive. "We are willing and ready to adapt" says Vivie. The clock is ticking, though. "I've gotten excited for so many things that Latin has promised and they've just fallen short, so getting myself excited and ready for sports is not something I can do at this point," Carter said. If Latin is to have any sports season, they'll need to find a way to keep their athletes motivated, fit, and hopeful.
Leave a Comment
About the Contributors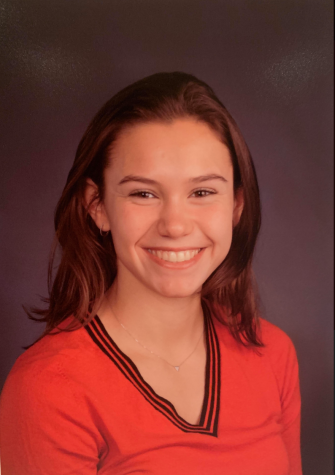 Marianne Mihas, Sports Editor





Marianne Mihas ('21) is one of ​The Forum'​ s first two Sports Editors ever. She is the captain of the cross country and track team as...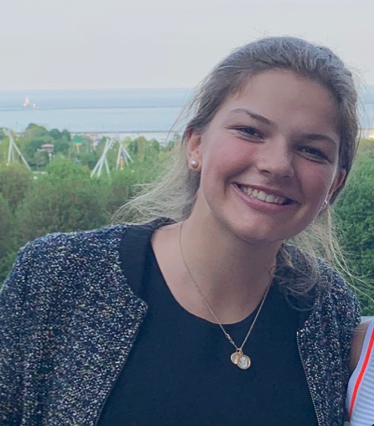 Charlie Williams, Sports Editor





Charlie Williams ('22) is very excited to contribute to ​The Forum​ as a Sports Editor. She has written for ​The Forum​ since the beginning...