Celebrating the Season with COVID-19 Restrictions
As the saying goes, the weather outside is frightful, but of course the fire inside is delightful. Aside from sitting around a fireplace, though, what is there really to do? While a vaccine is on the way, people need to stay safe, and therefore fun activities are limited. With normal holiday activities curtailed, some creativity is required.
Many Chicago traditions are still possible with slight alterations to ensure COVID safety. Zoo Lights at the Lincoln Park Zoo has been a favorite for nearly a quarter century, but this year, capacity is limited and reservations are needed. "One fun, COVID-19 conscious activity I did was Zoo Lights," said sophomore Alice Mihas. "We were outside the entire time with masks, and it was still a lot of fun. We walked around the Zoo, got hot chocolate and looked at the elaborate light displays. It felt no different from previous Zoo Lights and was a lot of fun."
For those who can get there, the Brookfield Zoo is also having its own light festival. Again, purchase tickets in advance.
Unfortunately, Millennium Park's iconic ice rink is closed, but for those who want to skate, the ribbon is open, and its unique path-like shape makes social distancing easier. Requiring reservations further enhances security. Just make sure to wear a mask and stay six feet away from other skaters. While it's difficult and not advised to travel, given current COVID restrictions, you can take an imaginary trip almost anywhere in the world by ordering carryout or delivery from Greek Town, China Town, Little Italy, Pilsen, Devon Avenue, Argyle Street and more.
In addition to eating your way around the world with a culinary journey, this winter break also offers the chance to learn about world geography from the safety of home. Sophomore and two-time Geo Bee champ Ryan Rose is leading a four-part "geography camp" for Middle Schoolers. The link to sign up is on RomanNet. Ryan is bringing the world to the geography campers with a competition as the final class. Maybe this geography camp will become a new winter break tradition. Ryan intends for this camp to bring fun and provide a diversion. Ryan said, "I definitely want to make the mini-camp over break fun and engaging for the students, and give the teachers and parents a break." Ryan also noted that there are "a lot of kids home with nothing to do."
While many activities are canceled, some traditions have weathered the pandemic. The Music Box Theatre has a long standing tradition of showing It's a Wonderful Life and White Christmas with carols sung and tunes played on the old-fashioned organ before showtime. Movie theaters are closed, but that won't be a problem. Chi-Town Drive-In is hosting this beloved double feature throughout the holiday season. Even the Christmas carols remain, only they will be broadcast over the radio in cars.
Other traditions continue online. Similarly to movie theaters, live theater is closed to the public, but one can still see A Christmas Carol in person. The Goodman Theatre is offering this holiday classic free and virtually. While one can't physically go into the Museum of Science and Industry to see all the Christmas trees from around the world, the trees are now available online. For those who crave an in-person tree, Chicago's Christmas Tree in Millenium Park is as beautiful as ever and a short walk from the Christmas windows at Macy's on State Street, and from there you're only a few blocks from the holiday lights on Michigan Avenue.
Many Latin students are looking forward to relaxing after the hard push at the end of the semester. "I highly recommend cooking with your family," said sophomore Emily Mendelson, "It's a super fun way to spend time with your loved ones… plus, you get some yummy food out of it!" Teachers are looking forward to taking some needed self time after a difficult semester of online teaching. History teacher Kristin Gulinski is planning to recharge and catch up with her daughter. "Personally, I have not seen any Marvel movies, so it is my goal to watch the series as much as possible with my spouse and 3-year-old Maura bouncing around," said Ms. Gulinski. "We are also planning on driving through Michigan Avenue to look at the lights and trees."
It's an unusual and challenging holiday season, but the warmth of home and the twinkling of lights outside offer a needed break for all. The Forum wishes the Latin community a happy holiday season with traditions new and old.
Leave a Comment
About the Writer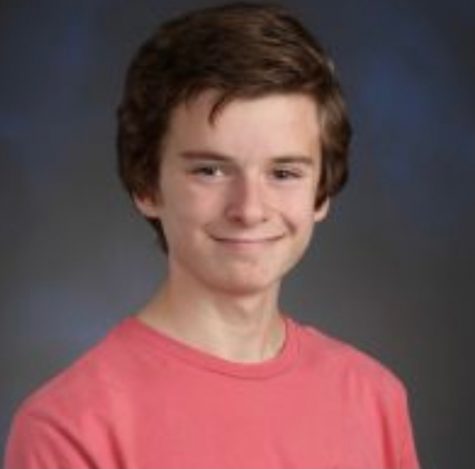 Matthew Kotcher, Arts Editor & Director of Staff Recruitment and Development
Matthew Kotcher ('23) is thrilled to continue to serve on The Forum as the Arts Editor and now as Director of Staff Recruitment and Development. Matthew,...