Athlete of the Issue: Miguel Fernandez 2024
While remote learning moves slowly, the 3:30 daily cross country practices move fast—especially for freshman Miguel Fernandez. "I was originally not meant to join cross country," said Miguel. "I was originally a soccer player, but because of the pandemic and soccer getting cancelled I was looking for another option."
So Miguel decided to give cross country a try. Soccer's loss was cross country's gain.
Soon, Miguel joined the small group of seven boys on the varsity cross country team, and since then, he's only gotten faster. Miguel pulled some of the team's very fast runners along, and they pulled him. Highlights of Miguel's first cross country season were when he scored for the team at the Latin Prep Classic and again at Regionals, coming in first in his flight.
Not only is Miguel fast, but he is respected and loved by his teammates. Henry Coleman, a senior and team captain, said he was inspired by Miguel and enjoyed getting to know him this season. "People like Miguel are my favorite part of doing cross country," he said. "There's nothing that makes me happier than seeing someone new to the sport run as well as he has over this season."
Senior and fellow captain Peter Bernhardt commented, "It was awesome to see Miguel's progress this year. He is a soccer player just like I was. I think athletes who have multiple sport backgrounds are great competitors, which lends itself well to cross country. Miguel was a great teammate. He was reserved earlier in the season as the only freshman on varsity, but he turned out to be a point scorer on probably the best boys cross country team in school history."
Junior Ryan Hardiman, the team's first finisher at a stand-in for the State meet organized by ShaZam racing and an all-State athlete, touted Miguel's work ethic and improvement. "Miguel is one of the hardest working people on the cross country team. Every day, he puts forth an incredible amount of effort, which has paid off throughout the season, and he never gives up when he doesn't perform as well as he hoped; he just keeps working."
Ryan zeroed in on Miguel's deadly finishing kick. "I love watching Miguel kick at the end of races," Ryan said. "No matter how tired he is, he always pulls out a crazy kick, taking down countless competitors in the final meters." While Miguel is a killer on the course, it is his kindness and team spirit that make him stand out. Ryan added, "Miguel is also a great teammate. He always goes out of his way to help others out, and he gives constant words of encouragement."
Echoing the team's sentiments, Coach Dan Daly said he was thrilled to have Miguel on board this season. "Miguel was a surprise addition to the cross country team this fall. We could tell right away he was athletic with his soccer background. What we didn't learn until the first competition was that he is fast, too," said Coach Daly. "He was an instant contributor to the varsity squad, usually running as our fifth to seventh man. In addition to his athletic contributions to the team, he fell right into the great team spirit we already had in place." Coach Daly awarded Miguel the Most Improved Athlete of the season.
"For me, this cross country season was incredible," Miguel said. "I think I improved as a runner as well as learned many things. This was a new experience for me since I had never done cross country, but I felt that as the season progressed, I learned more and more and I was introduced to a totally different world of running." Miguel's favorite part of the season was the excitement and sense of accomplishment he got from racing. "I thought racing was very nerve racking as well as incredibly fun. The races are completely draining and tiring, but as soon as you cross the finish line, you feel incredible being able to finish a tough competition and being able to contribute to the team."
The COVID pandemic brought many hardships, but it also forced people to try new things and be creative. If it weren't for the pandemic, Miguel would not have joined cross country. It was a wonderful season filled with Spikeball, great accomplishments, and new friendships.
Miguel said he remains profoundly grateful to his teammates for their encouragement and welcome. "Most importantly, however, I feel that the best part of having joined cross country was creating the group of friends that I have now," he said. "That is what made it a great experience. They are a very supportive group who took me in as theirs even if I was new. I believe that without them, this experience would have been a lot different. I am very grateful for being able to meet the team and being able to have this incredible new experience that I had in the world of running."
Next fall, Miguel will either join the soccer or Cross Country team but either way, the Romans definitely win with Miguel.
Leave a Comment
About the Contributor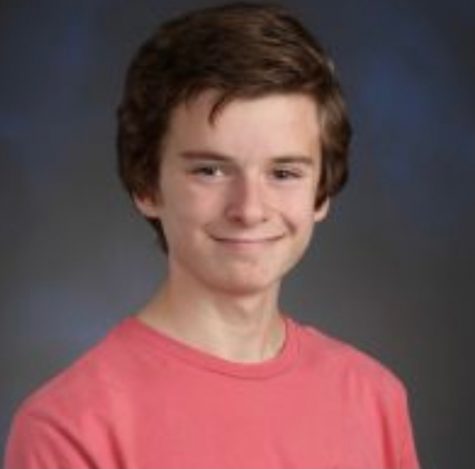 Matthew Kotcher, Arts Editor & Director of Staff Recruitment and Development
Matthew Kotcher ('23) is thrilled to continue to serve on The Forum as the Arts Editor and now as Director of Staff Recruitment and Development. Matthew,...