Latin Students Win Scholastic Art & Writing Awards
Last semester, several Latin students submitted work to the Scholastic Art & Writing Awards. According to the organization's website, the contest is the "nation's longest-running and most prestigious recognition program" for teenagers.
Mr. Joyce and Ms. Ross are two prominent mentors for the students who submitted to the publication. "It is the premier writing contest, and art contest, for high school students," proclaimed Mr. Joyce. Citing Sylvia Plath and Joan Didion, he explained that a lot of writers who are household names now got their start by winning awards in this contest, so "it has that lineage aspect." Plenty of students, including but not limited to Eden Raviv '23, Vivi Kaufman '21, Joey Gorman '22, Cole Lindemann '21, Isabella Mizerk-Thorrens '23, and Abby Dutta '20, submitted art or writing pieces in the hopes of being recognized by the organization.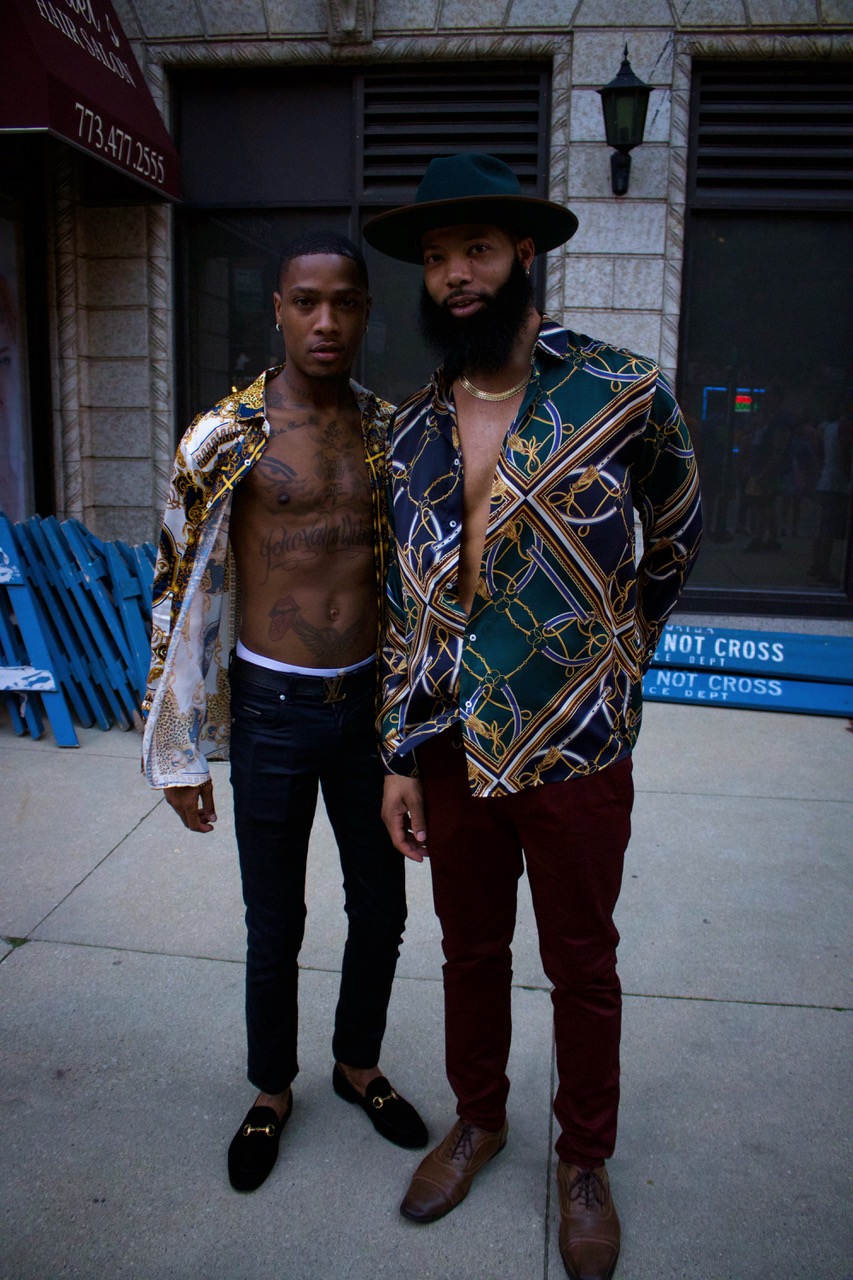 Junior Vivi Kaufman submitted a photo (right) she took during the Pride Parade last year. When asked for the story behind the image she said, "I was asking people to pose for portraits when these two men caught my eye. I asked if I could photograph them, and almost before I could snap this photo, they struck these amazing poses, totally unprompted!" She won a Silver Key award for her submission, meaning that her work was "Stand-out," and that it demonstrated "exceptional ability." Vivi continued, saying, "The man with the hat asked me if I was going to use the photos for commercial purposes… I told him he didn't need to worry." Later on, she said, another man approached her and told her that one of the men she had photographed was "a multi-Grammy award-winning artist. We both tried to rack our brains for his name, but I never did figure out who he was!" 
Sophomore Joey Gorman also submitted some photographs, winning several awards for his work. When asked about his art, he said, "I have always found that photography is a great way to express myself and show my point of view to others, so being able to submit to and win awards in this contest was very exciting for me." 


Battery Spencer (left) a photograph Joey took in a World War II battery in Marin County, won a Gold Key, meaning it was considered one of "the very best works submitted" and will be "automatically considered for national-level recognition." He said he "wanted to capture the grittiness and harshness of life for prisoners of war living in Battery Spencer when it was an operating prison."
III (right) received an Honorable Mention, which is described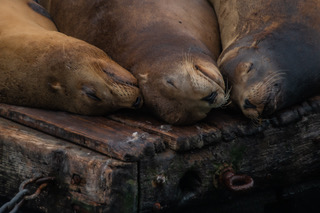 as "accomplished works" "showing great skill or potential." The photograph was taken in San Francisco, where Joey was watching a pack of sea lions. Some were "acting aggressively towards each other, but these three smaller sea lions were all happy and sound asleep." By focusing on the smaller sea lions, Joey highlighted "the innocence of baby sea lions and the innocence of youth in general."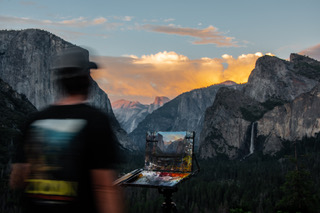 One of Joey's favorite photographs, Double Vision (left), was taken at Yosemite during a beautiful sunset. Winning a Gold Key, the image focuses on "James McGrew's vision and the creation of this painting," which Joey said was a creative choice "despite the lookout having an amazing view."
Pondering (below), a photo of Joey's little brother in Scotland, won a Silver Key. Staring out of the castle's ancient window, quite simply, "Whatever he [is] pondering is up to the viewer."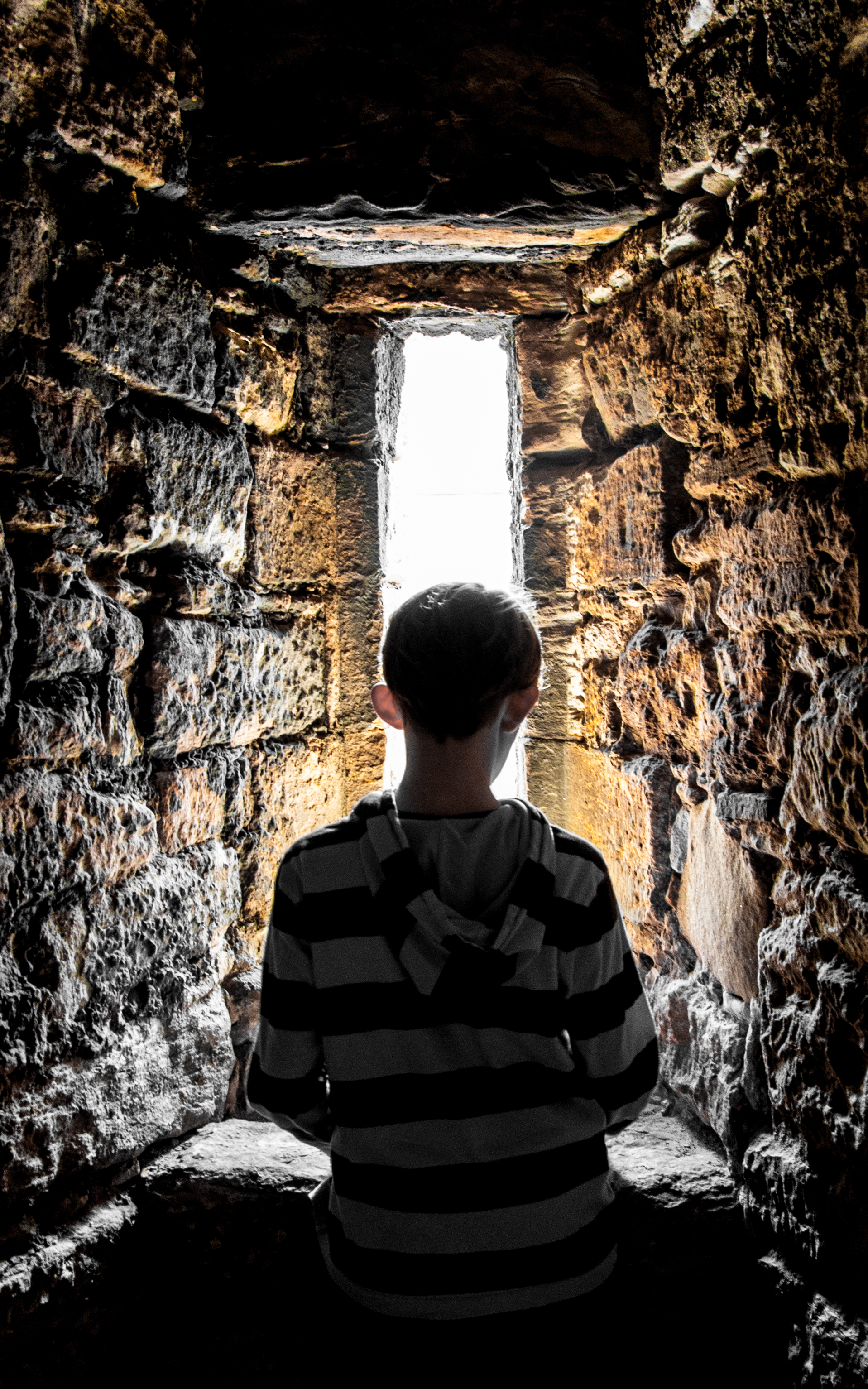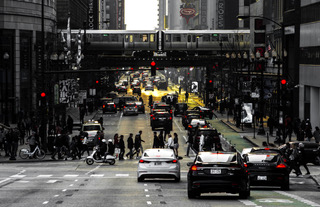 Back in Chicago, Joey snapped 5:54, East Randolph. Joey explained that he "wanted to capture this with the cars in the foreground to make viewers feel as if they are in the photo." The photograph, showing the energy of Chicago on a weekend, won a Gold Key.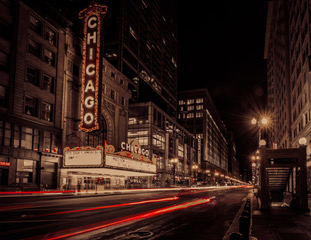 Joey's final submission, Ghost Car, shows the Chicago Theatre at night. The photograph was taken with a long exposure time, so the red lines in the image are a car's tail-lights moving over time. The long exposure also "got rid of all of the people in the photo, which made what was at the time a very crowded place, empty." This photograph won a Gold Key as well.
Cole Lindemann submitted "four written pieces and a handful of photographs." To see his work, read the Latin Lit publication coming out soon and look out for some of his photographs in the yearbook at the end of the semester. When asked about the meaning behind his work, Cole shared the effect of submitting his work has on his own opinions. "Hearing back from competitions is always intriguing since the photographs or pieces that I think are best or hold the most personal significance don't often win while others do… it's actually nice to have a new perspective on your work." Cole won two Honorable Mentions for writing in the Short Story and Humor categories, two more Honorable Mentions in photography, and a Gold Key in photography. 
Cole, and practically every other interviewee, strongly encouraged other students to submit to the publication as well. It doesn't take more than a walk around the fourth-floor hallway to see that Latin is full of incredible artists, and these awards only reinforce the excellence that is apparent in their pieces. What's more, it is exciting to see Latin's artists, whose accomplishments often go unspoken, being rewarded for their hard work.