Latin Welcomes New Assistant Head of School Ryan Allen
While students were on spring break, Latin leadership was hard at work. Head of School Thomas Hagerman announced Ryan Allen's acceptance of the Assistant Head of School role to the Latin community via email on March 24. A Latin alum, Mr. Allen '95 was previously the Middle School Principal at the University of Chicago Laboratory Schools, and he will be replacing Shelley Greenwood as she retires.
"In his time [at Lab], he has led significant teaching and learning initiatives, helped drive and implement a new social and emotional framework, and started student affinity spaces," Dr. Hagerman wrote in his email.
Mr. Allen plans to continue this student-centered work at Latin. "From my perspective, this role is important to the ethos of Latin and what it means for students and their experience," he said. "My hope is to develop and cultivate new relationships as I partner with the community to help Latin live our mission."
As he discussed the transition, Mr. Allen paid tribute to the current Assistant Head of School, Ms. Greenwood. "Shelley Greenwood has been doing an amazing job for our Latin community for a number of years, and it is truly an honor to be coming into this position following in her footsteps," he said. "One of my goals would be to honor Shelley's work and the legacy that she leaves and to ensure that Latin doesn't miss a beat as I transition into the position."
Mr. Allen returns to Latin with extensive teaching experience and even some athletic coaching experience. He worked at Noble Street Charter Schools, serving as the Multicultural Literature teacher and Director of Secondary Guidance, as well as at the College of Wooster as the Director of Multicultural Recruitment, Assistant Director of Admissions, and Program Director for an early intervention program. He has also coached Latin boys varsity, junior varsity, and eighth grade basketball teams as well as summer leagues.
While he is excited about returning to Latin professionally, Mr. Allen is also excited about his children becoming Romans next year. "My wife and I are truly excited about our kids being at Latin and being able to share our love of the Latin community with them in a different way," he said. This year alone, he's attended the rivalry games, Homecoming, and alumni events. He said, "For this upcoming school year, I am excited about being back, rekindling old relationships, and building new ones."
One thing Mr. Allen wants students to know? "I enjoy engaging with students and getting to know you all and your day-to-day experiences," he said. "My hope is that you will say 'hi' when I pass you in the hallways."
Mr. Allen said, "It is very humbling to be able to come back home and support the community that helped develop and shape my worldview."
View Comments(1)
About the Contributor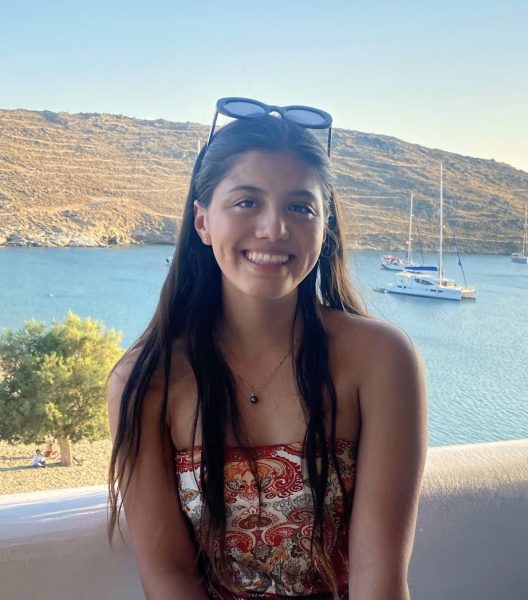 Ava Tse, Managing and Standards Editor
Ava Tse ('24) is thrilled to serve as a Managing and Standards Editor this year. Integrity and empowerment always come first in her journalism, and in...