The Ins and Outs of Project Week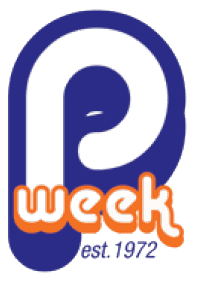 For Upper School students, Project Week is arguably the most beloved high school experience. Every March, students and teachers spend a week embarking on unforgettable journeys, exploring Chicago, the U.S., and other countries. A unique Latin offering, Project Week is sometimes the deciding factor for prospective high schoolers when making school selections. Project Week often leaves a lasting impact on students long after graduation. But how has the Project Week proposal, planning, and selection process evolved over the years, and how does it work today?
In 1972, Project Week was off to a somewhat rough start. Most faculty members were opposed to the idea since it was unfamiliar. Fifty years later, however, Project Week is a highlight—and marketing point—of the student experience at Latin.
Edward Mahoney, Upper School math teacher and one of Latin's Project Week coordinators, said, "We often get reports that alumni reflect on Project Week and are interested in seeing how it is progressing [even years after graduating]."
Jen Peeple s '90 remembers her Project Week trip to Washington, D.C. quite fondly. "The buses were filled with the Pretty in Pink soundtrack and 'Upstairs at Eric's' by Yaz. To this day, when I hear 'If You Leave,' I'm transported back to that bus. It wasn't about what we did or even what we saw; it was just us being together on the bus for hours and just laughing and sometimes crying."
Latin describes Project Week as "an opportunity for Upper School students to get out of the classroom on a variety of local, national and international learning adventures," but it is also a rich opportunity for connection among teachers and students. "Whether [the project] is in town or out of town, it's a bonding experience with a colleague," Upper School math teacher Laura Ilkhchi said.
Sarah Kutschke, Upper School science teacher, said, "It's always nice to work with underclassmen who then may end up in my biology or anatomy class down the line. It's also been a great opportunity to work with and get to know teachers in a variety of different departments."
Before the school year even begins, teachers research, plan, and propose Project Week pitches to the Senior Project Week Committee. Although teachers are devoted to providing an enriching experience for students, they also are excited to participate.
Ms. Ilkhchi said, "I learned that while I love planning, I can also be flexible and adjust as needed. I have learned to step out of my comfort zone and push myself in trying new experiences and have seen how rewarding that can be."
The planning process is complicated, and the Project Week Committee (which consists of teachers from various departments) will have many questions about logistics and how the project is meant to be presented to the students. The questioning process is usually well received, and the project proposals are often improved. Occasionally, however, teachers will have to reconsider certain projects or completely change them. Rarely, these adjustments result in pitches being retracted.
"It is a pity, but it does happen every now and then," Project Week Coordinator and Upper School Spanish teacher Xavier Espejo-Vadillo said.
Of about 40 proposed projects, fewer than three are denied or canceled each year. Most, if not all, cancellations happen because of cost issues, location, safety, or even political issues in the place of travel.
While Project Week is quite different from a typical school-day schedule, education is still the main goal. "The difference between recreation and education is a little gray here," Mr. Mahoney said, "We want to make sure that the projects have a focus on education. We aren't looking for vacations. Oftentimes we ask ourselves, is this something that students can do with their parents?"
Project proposals have certain requirements that must be achieved before they are sent out to students and families. Each project is examined through several different critical lenses: risk management, liability, and its location, among others. The committee members have to understand the proposal clearly before it can be approved. Extensive questions and feedback during this phase often help bring the project proposal in line with Latin's values and learning objectives.
Mr. Mahoney also highlighted how important it is "to recognize that the faculty are really giving in these situations," he said, "It is a lot of time that they are contributing to Latin because they value the experience." When proposing a project, teachers need to accommodate for being away from home, and their own families, for a week, in addition to being responsible for a group of teenagers for a week.
In the past, Project Week registration looked different than it does today. Student requests used to be made using paper forms. In 2011, the process switched to the familiar RomanNet submission through a parent or guardian's account. At the time, you could select only five projects at most (and only three out-of-town projects). Many people in the Latin community also speculated about how Project Week groups were composed, and if certain students received priority. It was confirmed, however, that at the time, the student selection process was entirely random, and that seniors did not receive priority.
In 2020, Project Week was canceled following the emergence of COVID. Since then, new selection rules and processes have been put into place. Mr. Mahoney and Mr. Espejo explained that there is more of an emphasis on risk management than there used to be. Mr. Espejo said, "Now, for example, we are looking for ways to make sure that if something is canceled we can get some of the costs back. We also make sure we have some safety rules in place in terms of COVID."
Another update to the selection process includes a complex algorithm that slots students into specific projects. In Latin's current system, students are entered into a lottery for their requested projects. For example, each student who selected "Curling" as their first choice would be entered into a lottery, and only the first few students within the limit would be enrolled in that project. As for the students who did not get their first choice, they would then be entered into a lottery for their second choice, and so on, until they are placed. Thus, as students continue to lose the lotteries, they become more and more likely to win as they reach the choices on the lower end of the request form.
As students progress through the Upper School and complete Project Weeks, they receive scores. If students do not get their first choice, they get a score of one; second choice is worth two, and so on for subsequent years' Project Week assignments. Students with higher scores in the past year(s) will receive higher priority for the current year's selection over those with lower scores, so it is possible for a junior to have more priority than a senior.
For the students whose Project Weeks were canceled during early years of the pandemic, there is no form of awarded priority. "We know that the pandemic has not allowed everyone to have the same experiences," Mr. Espejo said. "We try our best to work with them, and to try and accommodate some of that while offering fair and enriching experiences."
If seniors were to receive priority, there would likely be all-senior or majority-senior projects. This would greatly undermine one of Project Week's most important community-building components: having students from all classes represented within each project group.
"Seeing students in grades 9-12 bonding and taking care of each other is a unique experience," Ms. Ilkhchi said. "Most of my classes are made up of students in mostly the same grade level, so the dynamic is different."
Above all, Mr. Mahoney and Mr. Espejo both highlighted that they want to be as transparent as possible with the entire Project Week planning and selection process. "We do want actual feedback," Mr. Mahoney said. "Every time I talk to someone about it, it brings me closer to maybe making a change that makes Project Week better."
Leave a Comment
About the Contributor
Winston Spreitzer, Staff Writer
Winston Spreitzer ('24) is delighted to be returning as a staff writer to The Forum this year. In the past, he has written articles about rock climbing,...