Project Week 2023 Brings Both Risk and Reward
If there's one thing Latin students can agree on, it's their love for Project Week. Whether students are in town or out, with old friends or new, Project Week is a decades-long Latin tradition like no other, and for good reason.
Each year, teachers across Latin's Upper School draft and generate a plethora of in-town and out-of-town experiences for all US students. Students rank their top eight choices and are assigned to each project.
Upper School Language Department Chair and Spanish teacher Xavier Espejo-Vadillo works alongside Upper School math teacher Edward Mahoney as Project Week coordinators, readying both faculty and students on safety guidelines, pricing, travel rules, and teamwork.
Mr. Espejo explained the inner workings of Project Week, saying, "We put together a process that involves multiple people. Almost the day after this Project Week ended, we had teachers pitching new ones for next year. As a committee, we allow submissions through August, and when we return to school, we meet around seven or eight times to review proposals, meet with administration, and work with funds."
Mr. Mahoney, the activity leader on the Madeira Swiftwater Canyoneering Challenge Project Week, also highlighted the importance of discussing safety. "On the Project Week Mr. Halstein and I worked on, there was a focus on risk management," he said. "I think I'm very hyper-aware of risk or potential risk, so I try to mitigate it as much as possible."
This year, students traveled to Florida, Barcelona, Portugal, Germany, Texas, Washington, D.C., Minnesota, London, Louisiana, California, Arizona, Oregon, Buenos Aires, and South Africa, and others stayed in Chicago, exploring theater, film, art, cooking, and mosaics, among other topics.
Mr. Mahoney commended the teachers for their willingness and enthusiasm to travel internationally. "We're asking them to take a week out of their personal lives to travel to potentially other countries or cities," he said. "It's not like the faculty has an easy job; however, I do think it's a nice way for [them] to explore interests. It can even be motivational in that way."
Freshman Joey Fineberg participated in the Mountain Bike on the Sonoran Desert trip, a project in Phoenix, Arizona, where students tested the limits of teamwork while biking as a group for roughly 15 miles every day.
On the trip, Joey said, "I was biking down this bumpy trail when I accidentally crashed into this big rock. It was pretty scary at first, and I got hospitalized." Regardless, Joey was still able to enjoy the trip. "After the hospital visit, I still got to hang out with my group and have fun with them," Joey said.
As a chaperone for this trip, Upper School math teacher Michelle Neely explained that toward the end of the third day, Joey was biking down a tough trail when she unexpectedly crashed into a large nearby rock. Ms. Neely said, "Joey was very tough as she banged up her shoulder, knee, and abdomen," Ms. Neely said. "In my 20-plus years of taking kids on trips and adventures like this, this was my first (and hopefully last!) trip to a doctor."
Ms. Neely added, "Accidents happen, and [Upper School math teacher and co-leader Andrew] Stroup and the guide, Dave, took excellent care of her at the scene, and then Dave took us to the medical facility. She was able to get to a doctor rather easily, and the rest of the group could still enjoy the day. I am really glad she didn't land in a cactus!"
Junior Reeise Remmer participated in Latin Iditarod: Dog Sledding in Minnesota, where students launched and guided a dogsled team in Ely, Minnesota, at the Wintergreen Dogsled Ledge. During the trip, a student was bit by a dog. Reeise said, "I was putting a dog away with my friend [junior Griffen Snyder], and as we were walking, another dog on its chain attacked the dog we were putting away, and it bit me trying to bite the other dog."
Upper School math teacher Andrew Sanchez, the Activity Leader on the trip, said, "It wasn't much of a bite. There wasn't any blood, and there was barely a scratch. I think the biggest concern for us was that the student was okay and felt comfortable. … Accidents happen, and it's important to be careful at all times during Project Week."
Reeise added "Other than that, the trip was super fun. I got to interact with people I would not normally talk to and have fun with dogs and go sledding!"
Freshman Ruby Larsen also had a positive experience on the trip. "Going into it, I was nervous that I would not enjoy it as much, because I was not close with anyone before, and I felt like that could have made the experience awkward."
However, as time went on, Ruby bonded with her group. "Not only did the activities bring our group closer, but even in the cabin everyone got along, and we even started to watch a new show series, Bad Boys LA. I will always remember the memories I made."
Sophomore Yerin Lee enjoyed her experience on American Studies in The American Capitol, calling it "a total blast." She said, "I got to explore DC and meet lots of new people along the way."
With inevitable bumps along the way, both Latin students and faculty needed someone to turn to. Upper School computer science teacher Blake Gideon, served as this year's designated "on-call" point person, helping out with the various projects.
"When issues arose, faculty on-site did a great job. Being prepared is something that Latin does really well. Based on the preparation that Mr. Mahoney and Mr. Espejo facilitated, faculty were ready to manage any issues that arose," Mr. Gideon said.
Furthermore, Mr. Gideon emphasized the value of Project Week. "It gives people a chance to learn outside of the classroom in an adventurous way. Students could also do community service work, which is a good value for the school to promote."
Whether it be dog bites or hospital visits, this year's Project Week was certainly one to remember—and remember positively. Both positive and negative moments can each be a part of the adventure. Spontaneity, curiosity, and adaptability are what make Project Week one of the longest-lasting Latin traditions that is loved by teachers and students.
Mr. Gideon said, "[Project Week] gives people a chance to learn outside of the classroom in an adventurous way."
Leave a Comment
About the Contributor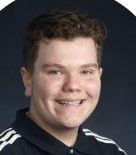 Ignatius Doherty, Staff Writer
Ignatius Doherty ('26) is a freshman and is honored to be joining The Forum staff this year. Having a lifelong interest in writing, he plans to bring a...