What Do Students Think of Latin's Decision Day?
May 1 is the nationwide deadline for high school seniors to choose which college to attend, and the day represents the end of a long and arduous process. Students and their families often mark the occasion with a sense of pride, joy and relief. In this vein, Latin students have historically demonstrated such pride and excitement by wearing their college merchandise at school.
An email sent to seniors and their parents from the College Counseling Office, however, highlights how not all students greet the moment with the same level of exuberance and that, for some, the day causes more negative than positive feelings.
The email conveyed the ways in which this tradition has become troubling for college counselors and school administrators, as it can become a source of stress or disappointment for seniors who may still be in the decision-making process.
The letter states: "While some students are excited to reveal their school choice, some students who would prefer to navigate the college process more privately feel a tremendous amount of pressure and even anxiety surrounding such an event."
Joe Edwards, Latin's Dean of Students for 11th and 12th grade, said, "Some people are super excited about and know where they are going and for others the process involves disappointments about not getting into the schools they aspire to or using waiting from waitlists to get into schools they'd rather go to instead of being admitted."
Surprisingly to some, this isn't the first year Latin declined to organize a formal College Day event. Director of College Counseling Alexandra Fields said, "For a couple of years now, celebrating on May 1 has been something that students have done, but it hasn't been a school-sanctioned event."
Senior Ryan Hardiman said, "I wish we would have a college shirt day, but I understand the college counselors' decision."
As such, this year, and presumably from here on out, the senior group photo with students donning their near future on their chests will not take place. Mr. Edwards noted, "It just doesn't feel like the right thing to do."
Senior Remy Rigby said, "If students want to wear their shirts, they should be able to. All of us have worked really hard for the past year, and we should be able to share our accomplishments."
However, Mr. Edwards specified that representing your college is not frowned upon. "People can be proud about where they are going, and they should be proud. We want students to maintain the autonomy about how their story gets told.".
"Students are welcome to, and many will choose to, wear their school shirt or t-shirt, but it is not something that the school organizes," Ms. Fields said. "If there are enough students and families who are worried about this, is it really worth putting them in that position?"
The email from the college counselors concluded by reminding Latin students how fortunate they are to be moving on to college at all. "College is often viewed as a given, an assumed next step. This is not the case in many places around the country and the world. … 100% of our seniors will matriculate to a diverse list of stellar institutions." And that is something everyone can feel good about.
Leave a Comment
About the Contributor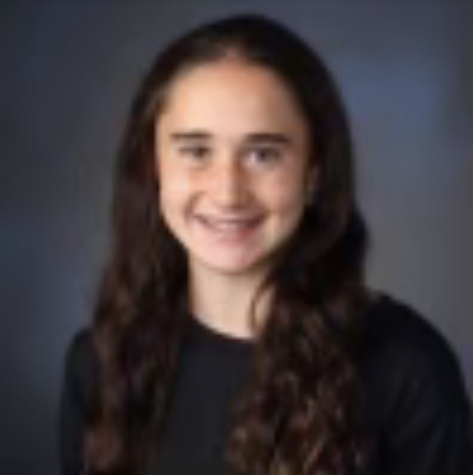 Mia Kotler, Features Editor
Mia Kotler ('25) is thrilled to be one of The Forum's Features Editors this year. She is a passionate writer who enjoys expressing her views and learning...