Latin Announces New Head of School
Latin has reached beyond the independent school world, selecting a longtime public school superintendent as its next Head of School.
Chair of the Board of Trustees David Koo sent an email to the Latin community last week introducing Dr. Thomas Hagerman as the next Head of School, beginning July 2022.
For the past eight years, Dr. Hagerman has worked as the superintendent for Scarsdale public schools in New York, a district of seven schools. Prior to working in Scarsdale, he worked as a superintendent for both the Winnetka and River Forest school districts in Illinois. But even while working in the suburban school districts, he always had a passion for Chicago.
"Right when I started figuring out the educational landscape of Illinois and Chicagoland specifically, Latin was one of the first places that I learned about in terms of being a pinnacle of excellence in independent education," Dr. Hagerman said. "I followed it pretty much ever since for the last 14 years, sort of just keeping my eye on it and looking at the policy practices that were going on there."
The past two years have introduced many new priorities to the attention of the Latin community. They have brought pandemic guidelines, a focus on Diversity, Equity, and Inclusion (DEI), a shift in grading systems, and a newly formed faculty union. In many facets, Latin is in a transitional phase, and Dr. Hagerman will become the leader at a time of significant change.
Much of the work Dr. Hagerman has been doing for Scarsdale public schools is similar to that of the efforts Latin has taken to grow the community into a more inclusive place for all. "We worked hand in hand on doing in-service and professional development, so I feel like that will be a really seamless continuation," he said. "I have to learn about how it's been applied more specifically at Latin and wrap myself around that work rather than the other way around."
Additionally, standards-based assessment (SBA) has been a topic of discussion among students, faculty, and parents over the past few years. Latin is beginning to shift its grading system to entirely standards based and potentially to move away from letter grades. The system is controversial for many, as found in a survey conducted among students.
"I'm a strong proponent of standards-based learning, assessments, classrooms, and so I think we will all be able to join in on the important work that is going on," Dr. Hagerman said. "Latin has been smart in that it didn't go in and completely abandon letter grades, because I think this hybrid model that you are using right now is helping students and teachers to better understand how standards-based assessments look."
Last year, when the faculty attempted to unionize, Mr. Dunn rejected the idea, but the faculty ultimately voted by an 88-60 margin in favor of a union. Since then, the union has continued its progress, has formed an executive board, and is currently in the process of collective bargaining with the administration.
Working as a superintendent for four school districts over the past 18 years, Dr. Hagerman has had to manage and work alongside many faculty unions. In his current role, he has seven unions, ranging from a teachers' union to principals' unions. Only one of the seven is a teachers' union. The Latin School Union was formed because the teachers wanted a say in school-wide decisions to advocate further for both themselves and for their students.
Dr. Hagerman said, "I have a very flat leadership style in which I have always included teachers as part of major decisions of any kind. A lot of times, unions are about trying to get a seat at the table for conversations and for decision-making, and that is just not going to be an issue with me because, again, that's been part of my practice for a long time."
With Dr. Hagerman as head of school, someone who has extensive experience working with unions, the hope is that the union won't be seen as a disconnected entity, but as an essential part of Latin. "If we can move beyond the fear and the newness of it and start doing the important work, then I think people will understand that it is not as drastic as it might feel in this moment of newness."
Latin will be the first independent school that Dr. Hagerman has led during his 29 years of being an educator. However, the Scarsdale school system is in many ways more similar to that of an independent school rather than a public school.
"There are amazing things that are happening [in Scarsdale] that I really don't think are happening in any public school system across the country," Dr. Hagerman said. "They work around innovation, and they work around globalization and the personalized learning that was going on. There were just a lot of exciting things that I had not been able to do up until this point in my career."
He added, "I want to spend my time working with students and teachers and really kind of focusing on teaching and learning as opposed to some of the more bureaucratic aspects of the job."
This summer, Dr. Hagerman will leave Scarsdale behind and return to Chicago, where on July 1, he will officially succeed Mr. Dunn as Head of School. He noted in his email to the community, "I am also excited to reacclimate myself to Chicago, and, on that front, introductions and advice are encouraged!"
In regards to the hopefully more normal 2022-23 school year, Dr. Hagerman said, "I like to have fun with people and also to be serious about the work. I think both of those things will happen simultaneously, and I really look forward to it."
Leave a Comment
About the Contributors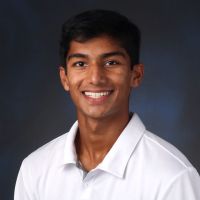 Armaan Shah, Editor-in-Chief
Armaan Shah ('23) is a senior at Latin and is thrilled to be serving as an Editor-in-Chief of The Forum. He has covered a wide range of topics and encourages...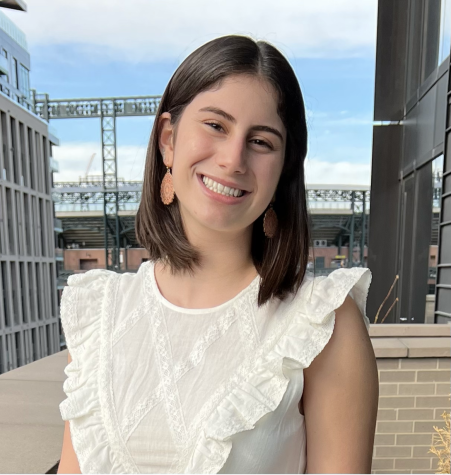 Eliza Lampert, Editor-in-Chief
Eliza Lampert ('24) is a junior at Latin and is looking forward to serving as one of this year's Editors-in-Chief. During her time writing for The...