Boys Cross Country Team Wins State Championship
For the first time in Latin history, boys cross country took the state title. The team's previous best finish at state was 10th.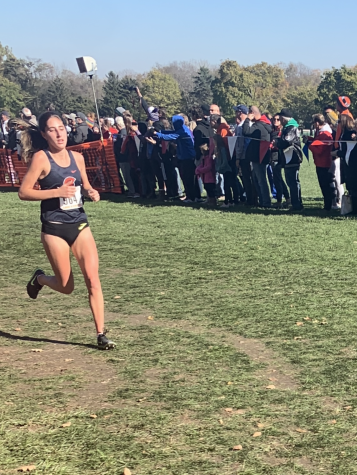 Using the boys' success as momentum, girls cross country placed fourth at the meet. Senior Ava Parekh earned a state champion title along with a personal record time of 16:23.88 in the three-mile race.
Dan Daly, Latin's head cross country coach of 32 years, said, "This is the fifth time both teams have advanced to state in the same season. It is the 10th time for girls, and the eighth time a boys team has advanced to state."
This year, there were 147 schools represented at the state meet.
The team was proud to have both the boys and girls qualify to run at state, given that it is a rarity for most schools to bring both teams. Freshman runner Ben Gibson said, "The girls team has been performing really well in years past, so that just motivated us boys to get better and just be able to compete for state championships."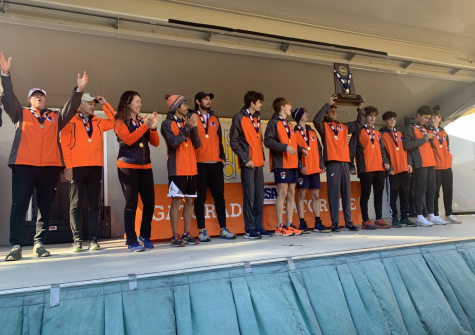 Although Coach Daly has trained many Latin cross country teams over the years, he said, "This year's team had a great bond from the beginning of the season, and the love for each other carried through to excellent performances in the state series."
Senior captain Ryan Hardiman said, "I think that at the beginning of the season we were trying to figure out where everyone was. We had a bunch of new freshmen that had never run before. It was a matter of seeing where they were, how they were running, and what they could do to get better." He added, "For the rest of us it was just continuing to train and continuing to put in the miles every day, every week."
"Another big thing that separates us from other teams is just the fact that most of our runners work really hard during the off season, which is not something that many schools are doing," said Ben. "Also, we are so close that it motivates us to run for each other, dig deep at the end of the races because we have our teammates counting on us."
Latin's cross country team has seven coaches: a few marathon runners, a few specializing in track and field, and former Olympic runner Jim Spivey—each of whom provides a unique perspective during training.
Freshman runner Mia Kotler said, "I think having Coach Spivey makes us special. He's a three-time Olympian; he writes our workouts; he really helps us be special. But I think all the coaches, including Coach Daly and Coach Parekh, all play a huge role in this amazing team dynamic."
Perhaps most special is the bond shared among those on the cross country team. Latin runners noted that this camaraderie led to their success at state. Upon reflecting on this season's triumph, junior runner Akili Parekh said, "I think we as a team have a real connection that most teams don't have. We feel like family, and it just really fuels us to all run faster and do better."
Leave a Comment
About the Contributor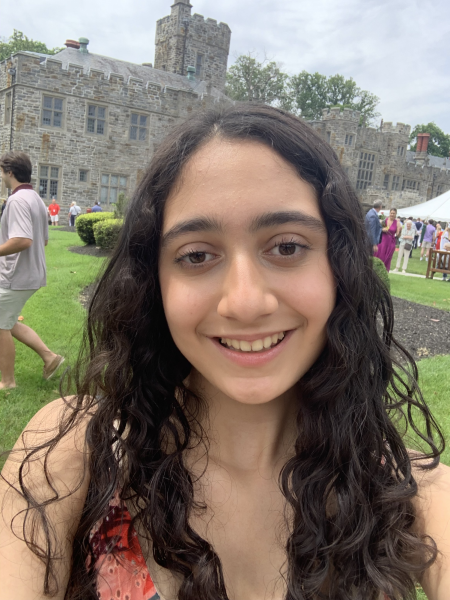 Natalie Arora, Features Editor
Natalie Arora ('25) has been writing for The Forum since her freshman year and is thrilled to return this year as a Features Editor. She looks forward...