Shield IL Testing: What Does It Do for the Latin Community?
This year, Latin's COVID response team has made great efforts to return school back to in-person learning. Among many mitigation measures is a new partnership with Shield Illinois requiring weekly PCR testing for unvaccinated students and staff members. 
These saliva-based tests were planned to be administered on campus starting September 9, and to be conducted every Tuesday and Thursday. However, the community was notified that the testing was to be postponed until September 14.
Latin's Senior Medical Consultant Dr. Leslie Cordes said that the school needed more time to create a functioning system for merging data between a student's saliva sample and their profile. "It is critical that we are able to certify that a particular student is correctly associated with their sample," she said, "and that no identifying information [about students] is shared in the process. Latin was ready to go from an operational perspective, but some of the technical details needed more attention before we were ready." 
Dr. Cordes assured the community that weekly testing would resume September 14, and since then, it has been successfully conducted. 
For unvaccinated individuals, this testing regimen is a very important step in ensuring the safety of the Latin community. "There are approximately 525 students who are required to participate weekly across all divisions," Chanel King, Director of Operations said. That number is a bit less than half of the student body. 
"On-site weekly testing for unvaccinated individuals through Shield IL allows us to identify asymptomatic cases early, which greatly impacts the overall health of our community," said Jill Yacu, Upper and Middle School nurse and COVID manager. 
In addition to the physical health benefits, consistent testing also affects the mental health of Latin's student body. Nurse Yacu said, "The test-to-stay program allows asymptomatic close contacts to avoid quarantine, which is important to maintaining social-emotional connections at school." The test-to-stay protocol applies to unvaccinated students who have had close contact with someone who tested positive for COVID. These students will be tested every two days for one week following their exposure and will still be able to participate in school activities, rather than being required to quarantine as students have in the past.
As for the future, what protocols are the COVID response team considering? 
"The work around COVID is fluid and always changing," said Nurse Yacu. "The COVID team is dedicated to communicating changes to protocol and procedures in a timely manner as needed." 
With new information about the pandemic constantly emerging—such as Pfizer vaccine trials for younger children—Latin is dedicated to keeping the school as safe of an environment as possible.
Pfizer recently presented data on the vaccine trials for children ages 5 to 11 to the U.S. Food and Drug Administration (FDA). "We anticipate that the FDA will review that data and issue its decision on authorization in the next few weeks," said Dr. Cordes. "A decision to authorize the vaccine for use in younger children would open the opportunity for vaccination to many more students at Latin School."
With new opportunities arising to increase the safety of the Latin community, the health of its students is Latin's top priority. Nurse Yacu said, "I think Latin is doing everything possible to keep our students and employees safe at school."
Leave a Comment
About the Contributor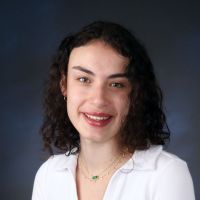 Natasha Benjamin, Staff Writer
Natasha Benjamin ('25) is delighted to be contributing to The Forum as a staff writer this year! Natasha joined The Forum staff her freshman year because...