Latin on Lasso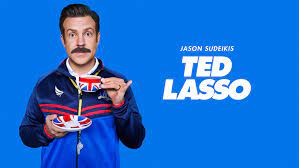 "Now listen up you little turd birds!" Although not my choice of words per se, that's what Ted Lasso would say. For those who may not have heard of the popular new show on AppleTV, Ted Lasso—both the character and the show—are full of these humorous, witty, and insightful little quips. Jokes aside, the show is more profound than its first impression. While Ted Lasso allows for great comic relief, it also provides perspective and wisdom into human nature, relationships, and life itself. Ted really does kill 'em with kindness.
Although the show is focused on an English soccer team, knowing a lot about soccer or England is not a requirement to be a Ted Lasso fan. Head Coach Lasso himself has limited knowledge of both. Ted, a former American football coach, was brought over by the team owner, Rebecca Welton, mainly to get back at her ex-husband. Without spoiling too much, let's just say being a great coach requires a lot more than knowledge of the game. Ted does not have it easy; soccer superstar Jamie Tartt and grumpy, aging star Roy Kent have a lot to learn. Ted, however, is not one to back away from a challenge. Coach Beard, the Robin to his Batman, shadows Ted's every move. In addition to this powerful duo, 'Nate the Great' makes his claim to fame as the new 'Wonder Kid' (yes, I said that right). Sadly, descriptions don't give these characters justice. You must meet them for yourself to fully appreciate their value.
But the characters themselves aren't the only ones with depth. The show's storylines also have much to teach. Ted preaches positivity and the power of "believe" to his soccer team, not only for the goal of becoming great soccer players, but for the goal of being great human beings as well. Ted shows empathy toward basic human errors and imperfections; he encourages his athletes to "be a goldfish," a species with a 10-second memory. The old saying, "There is no I in team," is highlighted in every episode. Ted makes each athlete feel needed, on and off the field. The importance of working together and relying on others to lighten our darkest hours remains an essential theme of the show. As Ted would say, "There is something worse out there than being sad, and that is being alone and being sad." All of these lessons are taught through humor, clever pop-culture references, and entertaining rhymes. This show is a much needed remedy for our current societal afflictions. Most importantly, the show advocates a simple, yet seemingly difficult task for today's society: the power of kindness.
Ted Lasso, last week's Emmy Award winner for "Outstanding Comedy Series," is the creation of Jason Sudeikis (who plays Lasso), Bill Lawrence, Brendan Hunt (who plays Coach Beard) and Joe Kelly. Nominated for over 20 Emmy awards, Sudeikis, Hunt, Brett Goldstein (playing Roy Kent) and the beautiful, talented Hannah Waddingham (playing the spiteful-turned-beloved boss, Rebecca), won as well. The series has received an abundance of critical acclaim. New episodes stream on Friday nights as the series wraps its second season. Unsurprisingly, a third season has already been announced. Don't miss the show that provides valuable lessons to heal our wounded hearts. "Darn tootin' Vladimir Putin!"
Leave a Comment
About the Contributor
Mia Kotler, Staff Writer
Mia Kotler ('25) is a new member of The Forum this year. She is a passionate writer who enjoys expressing her views and learning about issues of interest...