Boys Lacrosse Team Quarantined for Two Weeks Due to Team Exposure
The Latin boys lacrosse team was recently quarantined for two weeks — beginning on April 28 and ending May 12 — due to a team exposure. This quarantine affected their practice, athletic development, outlook for the season, and plans of returning to full-time in-person school.
The team had numerous practices canceled and missed four of their 12 games. For a new player, missing this much time was particularly detrimental. Sophomore Kaden Stone said, "The quarantine was a major setback on my goals as a player. Since I am a beginner, I have less time to learn lacrosse and get the basics down for more competitive games." The lacrosse team plays numerous schools much larger than Latin, such as St. Ignatius, DePaul College Prep, Lane Tech, and Highland Park High School. A team without practice—or experience—could suffer in games against bigger, more experienced schools.
"The quarantine came at a really bad time for the season," said junior Gavin Synder. "We had just gotten into the swing of games and were functioning better as a team each and every day."
Many others at Latin had forgotten about the quarantine, given how long it had been since the last one. Fellow athlete and sophomore Will del Hierro said, "I personally remember being really worried about the quarantine regulations at the beginning of the school year but haven't given it any thought since then." Will, a cross country runner, had gone through week-long quarantines in the fall due to COVID exposures. "Now that we understand more about the virus, the vaccine is being distributed, and regulations are going away, I think there's definitely less fear and concern with exposure to COVID and quarantines," he said.
The quarantine, however, was longer than IDPH guidelines. Students exposed were told to quarantine for two weeks, regardless of symptoms or negative PCR tests. IDPH says, "Quarantine can end after Day 10 without testing and if no symptoms have been reported during any day of the daily monitoring period." With testing, there is a very low chance the individual would have COVID and spread the virus, though generally it is better to be safe than sorry.
"I just wish the quarantine could've been shortened," said Gavin, who was excited to see his friends and play again. After returning May 12, sophomore Brandon Shiffman added, "Getting back onto the lacrosse field was amazing, and I really look forward to going back into school for the last few weeks of the school year."
The lacrosse team's quarantine serves as a reminder to stay vigilant with COVID protocols even as vaccination numbers rise. Will said, "Their quarantine demonstrates that it's important to follow precautions, even as they recede. There's still a reason why we're asked to wear masks inside and to avoid large gatherings: It can help prevent exposures that cause these quarantines that can be disappointing during an athletic season and school year."
Leave a Comment
About the Contributor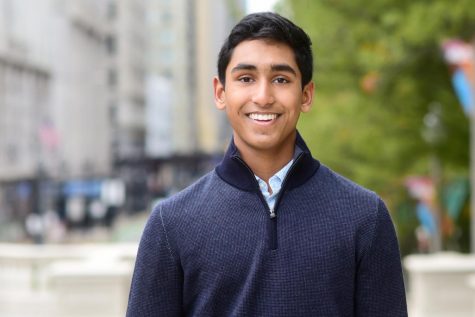 Akshay Garapati, Opinions Editor
Akshay Garapati ('23) is excited to be serving his first term for as Opinions Editor for The Forum. This is his second year writing, and he loves covering...