Is Indoor Dining Safer than "Outdoor" Dining?
Throughout the past few months, Chicagoans have eaten outdoors in all sorts of dining configurations, but are they that much safer? Tightly sealed outdoor-indoor spaces seem to pose their own risk, so perhaps Mayor Lori Lightfoot's lifting of the indoor dining ban in Chicago may actually lessen COVID-19 transmission.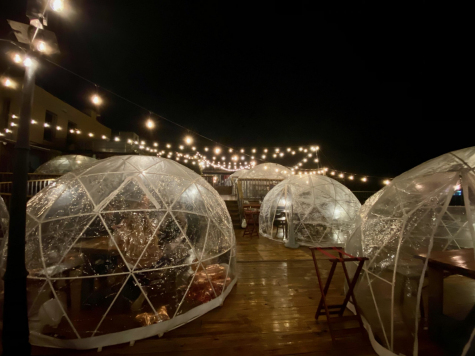 In late October, Mayor Lightfoot banned indoor dining just as temperatures were dropping and the peak months of winter were approaching. Restaurants around the city tried their best to create the warmest possible outdoor dining experiences for customers and keep their businesses afloat. Some restaurants built outdoor structures, while others put customers into igloo-like heated bubbles or tents.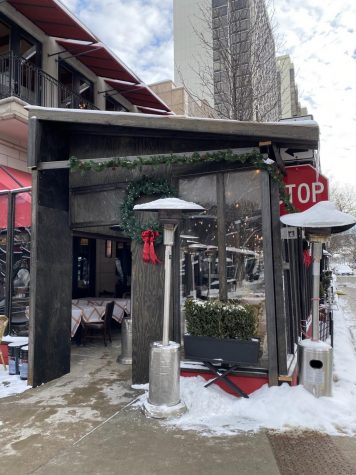 It seems odd that indoor dining is considered "more dangerous" than encasing people in an enclosed bubble. According to Gregg Gonsalves, an assistant professor of epidemiology at the Yale School of Public Health, "If you're putting together something that has a roof and four walls outside, it is called an indoor enclosure outside." Regular outdoor seating enhances the airflow and decreases transmission risk, but many of these tightly confined tents and bubbles do not technically follow airflow restriction guidelines proposed by the CDC. Linsey Marr, PhD, an aerosol scientist at Blacksburg-based Virginia Tech and a leading expert in airborne disease transmission, said, "People should still follow all indoor safety protocols in the dining tents, such as maintaining social distance and wearing masks when not eating."
Chef Kimberly Mafrici, mother of junior Ale Mafrici, owns an Italian restaurant called Pelago and feels that the "outdoor-indoor" arrangement is not as safe as people think. "I think outdoor igloos are fun in normal times, but during COVID they do not feel like a safe option," Chef Mafrici said. "There is not really any circulated air, and they are hard to fully sanitize." According to the CDC, the virus can remain in the air for long periods. So, when a group of people leave a tent or an igloo and one of them happens to be infected, if the air is not fully sanitized, the next group of people could catch the virus through airborne droplets.
"Customers can falsely think they are safer because they are outside, but often they are packed together tighter than they would be in a well ventilated restaurant properly spaced apart," Chef Mafrici said. "Not to mention that outdoor winter dining in Chicago is just cold, with or without heaters."
Fortunately, in late January, Mayor Lightfoot opened indoor dining at 25% capacity. During the indoor dining ban, hidden and maskless indoor parties occurred in various restaurants. When these situations were brought to Mayor Lightfoot's attention, she said indoor dining would allow for Chicagoans to have fun "out of the shadows."
"If we have people and give them an outlet for entertainment in the restaurant space, in the bar space," she said, "we have much more of an opportunity, in my view, to be able to regulate and control that environment."
Leave a Comment
About the Contributor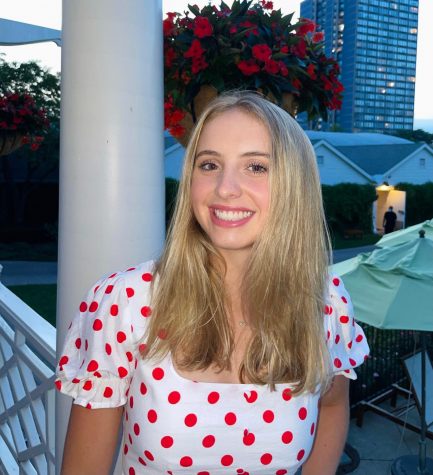 Emilia Rose, Features Editor
Emilia Rose ('22) is excited to serve her first term as a features editor this year! Since freshman year, Emilia has driven her focus on The Forum into...