Dr. Derrick Gay Spearheads Uplifting MLK Commemoration, Shares Climate Assessment Results In Part
For Latin's Upper School, January 20 marked an empowering day of community connection and reflection. This year, Latin's MLK Day of Commemoration, like many recent school events, proceeded via Zoom so that all students, regardless of their in-person or virtual learning preference, could participate. Despite the group's physical distance, more than 500 faculty and students attended and were guided through conversations and presentations regarding inclusivity and equity by 39 inspiring student leaders and Latin's educational consultant, Dr. Derrick Gay.
Prior to the presentations, the Upper School chorus presented an awe-inspiring virtual performance of James Weldon Johnson and John Rosamond Johnson's "Lift Every Voice and Sing"—often referred to as the "Black National Anthem" by the NAACP.
Among those student leaders were affinity and equity-focused panelists, who shared their insights and ideas for creating a more inclusive environment. Junior co-head of the Black Student Union (BSU) McKenna McMurray said, "We believe that a more diverse staff would create an environment that is more productive in discussing and promoting equity." Other affinities such as the Latin American Student Organization (LASO) echoed McKenna's thoughts and built upon them by proposing that BIPOC faculty teach issues surrounding the BIPOC community.
Transitioning to potential actions Latin might take to foster such a community of diversity, equity, and inclusion, senior and co-head of the White Identities and Anti-Racism Affinity Quin Kies said, "For Latin to become a fully equitable and inclusive community, we must overhaul the system that is Latin." Specifically, independent schools are inherently inequitable and exclusive for social, economic, and geographic reasons. Quin and his co-heads, seniors Maya Gray, Vivi Kaufman, and Freddi Mitchell, pitched reforms: "Some steps Latin can take now," Maya explained, "include hiring more faculty and staff of color, rethinking Affective Ed, and including Project Week funds in the tuition so that every student has equal access."
Repeatedly throughout these students' presentations, the "chat box" on Zoom erupted with support and conversation—a welcome sign of community.
This year's day of commemoration fostered togetherness within the student body because it focused internally on student-run presentations, as opposed to outside presenters facilitating workshops. Director of Diversity, Equity, and Inclusion Eleannor Maajid, said, "The last ten months in our community have been challenging, so an internal focus felt essential."
Guided by Dr. Gay, students learned about the various ways to process challenging conversations through a reflection exercise. Dr. Gay explained, "Without that sense of empathy and introspection to how you enter this space, it will be difficult to process and internalize in a way that allows each individual to maximize their agency around fostering a more inclusive community."
He asserted that with introspection comes the ability to make choices in terms of adopting inclusive attitudes, behaviors, and actions. Dr. Gay believes that if all students—even a majority—possess the ability to feel empathy, the likelihood of individuals in the community taking intentional actions to deepen inclusion will increase.
Focusing on Latin's measures of inclusivity and representation analyzed on the DEI climate assessment administered in the previous year, Dr. Gay said, "The sheer volume of data—more than 350 students answering 60 questions—prevented us to share specific results within the given time." He said he didn't reveal the specific data because, "When sharing these very sensitive data, you don't do so virtually because it is possible that someone could duplicate and take that data out of context in a way that does not accurately capture the perspectives of the participants." The task of a researcher, he pointed out, is not to share specific data but synthesize themes and provide suggestions.
From the data, Dr. Gay found that students recommend greater diversity of thought, more meaningful conversations about inclusion, less attachment to a political framework, and a broader, more authentic investment in these issues by all students. According to Dr. Gay's analysis, notable challenges include the sense of political identity and socioeconomic challenges as well as students of color facing troubles dealing with assumptions, perceptions, and hurtful language.
During the Student Diversity and Equity Committee's (SDEC) presentation, junior Kelvin Kissi echoed Dr. Gay's recommendations. "The purpose of organizing events such as workshops, open conversations, and current events debriefings is to facilitate discussions that lead to change," he said.
With respect to Latin's DEI goals, students and administrators, under the guidance of Dr. Gay, are actively creating and sustaining an environment of respect in which students can feel a sense of belonging and a connected community. Dr. Gay concluded, "If the majority of, if not all, students are upstanders and understand how to approach challenging conversations, then we can create a culture where every student, regardless of who they are and where they come from, have the opportunity to flourish."
View Comments (1)
About the Contributor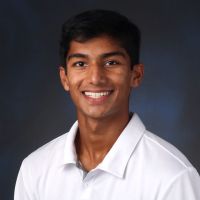 Armaan Shah, News Editor
Armaan Shah ('23) is a junior at Latin and is thrilled to be serving as News Editor for The Forum. In his articles, he has covered a wide range of topics,...