Top 10 Lessons from 2020 for 2021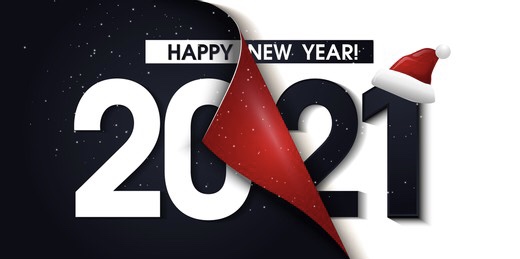 Hindsight is 2020. While it's hard to find a single soul who wasn't thrilled to say goodbye to 2020, the lessons of the past year will make this year better. The challenges were numerous, but in honor of the new year, 10 lessons from the Latin community to rise to the top in 2021:
1 – Be Covid Careful. While Latin is partially back to school in-person and the vaccine developed miraculously fast, no one is out of the woods yet. Hospitals here in Chicago and all over the country are at their limit. There is great uncertainty about the danger of new mutant strains, and the public health consensus is that the entire population must be as careful as ever. Bridget Hennessy, the Ninth and Tenth Grade Dean of Students, was ready to welcome everybody back but emphasized, "In order for us to remain in-person throughout the second semester, it's essential that everyone do their part to keep themselves and community members safe," said Ms. Hennessy. "This means wearing a mask, washing hands often, and minding social distance when we are on and off campus."
2 – Get Vaccinated; Debunk Vaccine Misinformation. Just because there is a vaccine doesn't mean the virus is gone. For most of 2020, the COVID vaccines did not exist. People were fearful about how long it would take to develop. Luckily and just in time for 2021, the vaccines will be available. Get vaccinated, encourage elderly people and those in high risk categories to get vaccinated, and with any luck, the vaccine will be available to the broader population. Even though vaccines will be more available, still be mindful of COVID precautions. Dr. Jyoti Patel, a Latin parent and member of Latin's COVID task force, seconds Ms. Hennessy and implores students to be optimistic but responsible. "The lightning-fast development of a vaccine is the result of years of research that set the scientific foundation for this technology, more recent agile collaboration, investment, and goodwill of the tens of thousands of individuals who volunteered to join clinical trials. It really is quite a success and hundreds of thousands of lives will be saved," said Dr. Patel. "However, despite our optimism, it's important to realize that death and disruptions in our lives will likely persist for months. Virus cases have soared, and most Americans won't be vaccinated until this spring or later. So, we cannot let our guard down in these next months. We're so close, please just be vigilant for a bit longer."
3 – Be Flexible and Go With The Flow. 2020 taught us about flexibility, to take things day by day, and to go with the flow. The best laid plans could be out the window. As things return to normal, that lack of rigidity is a new strength. Deb Sampey, the Middle School Director, was faced with constantly changing schedules but somehow made it work. "IDPH, CDPH, CDC, ISBE, PCR, spit kits, rapid tests, red/orange/yellow states, remote or in-person," Ms. Sampey joked. "COVID and 2020 forced us all to become more flexible, adaptable, to shift and pivot monthly, weekly and sometimes daily. We were all forced out of our comfort zones, some more than others, but we all strengthened a muscle that has never been worked so hard!"
 4 – Take a Walk Outside. Many of us found ourselves glued to our screens in 2020 but many also incorporated a regular walk to enjoy fresh air, sunshine, and to just decompress. The absence of the class to class commute and more time sitting down in front of our computer led to sophomore Cole Hanover's newfound appreciation for regular walks. "These walks really give me the chance to appreciate the beauty of this city that I wouldn't normally notice during my fast-paced, pre-COVID life," Cole said.
5 – Try Something Completely New. The virus forced many to give up activities they loved and confined many to their homes. Some people learned to play an instrument, some people learned a foreign language, some people wrote a book, and some tried out new recipes, such as sophomore Will Del Hierro. "Before the pandemic I had watched YouTube videos about baking and cooking but never had the time or interest to actually make anything. Quarantine gave me the opportunity to try making bread for the first time, and I realized that I really liked doing it," said Will. "Ultimately, it was nice to have a hands on activity and also rewarding when I finally got the recipe right." Trying something new is a positive life skill to carry forward into 2021 and every year.
6 – Savor your Nuclear Family. The virus made visiting extended family, even in holidays, difficult, if not impossible. COVID also had the unexpected benefit of forcing everyone to enjoy their siblings and parents. As restrictions ease in the coming year, hopefully people will still make time for their nuclear families. Sophomore Daniel Braun, grateful for the quality family time of this past nine months, said, "I think that the pandemic has forced us to spend quality time with loved ones that we would not have usually and it has made us grateful for them."
7 – Appreciate In-Person Learning. As Latin returns to school this month, appreciate how much work went into making this possible and appreciate what it means to see classmates and teachers in-person (but keep your distance and keep your mask on). Senior Marianne Mihas is an outspoken proponent of in-person learning. Excited to return to the building this year, Marianne explained, "You miss all the little moments that make learning so special when you're online. Those small moments where you ask your teacher a quick questions after school or the class erupts into free-flowing conversation about some deep, interesting topic, that just never happens on Zoom. And those are the moments that make learning so much more enjoyable, and that's exactly what Zoom school takes away."
8 – Gratitude and Appreciation. For those in the Latin community who are lucky enough to be in good health with food, shelter, and school, gratitude is an abundance. In 2020, people learned to be grateful for all they have taken for granted. The increased isolation and uncertainty of this year made it all the more important to fall back on friends, especially for senior Maya Gray. "I'd say one thing 2020 really helped me be grateful for was my friends, especially the people who reached out to check in, totally unprompted," said Maya. "It always put a smile on my face and brightened my day, and it has inspired me to do the same. I am now that person who randomly texts or calls other people, even if we haven't talked that much before. It's cheesy, but why not reach out? There's literally nothing to lose. And while it seems kind of obvious, it wasn't really something I understood until 2020."
9 – Black Lives Matter. 2020 brought a reckoning with how systemic racism harms every corner in America. Continuing anti-racist work must remain a priority in and outside of Latin. 2020 brought protests, awareness and long needed and difficult conversations. Head of School Randall Dunn urges the Latin community to remember the activism of this past summer and continue these important conversations. "I feel the most important thing Black Lives Matter taught us in 2020 was how critical it is for us to engage meaningfully in discussions about race, especially in predominantly white institutions like Latin," said Mr. Dunn. "It is not always easy or comfortable but the more we engage openly as learners, the more we will understand each other and the historic injustices that still impact us today."
10 – Respect our Democracy and the Peaceful Transfer of Power. January 20 promises an end to the Trump era and the beginning of a new administration. While the hope was that the new year would mark the end of difficult times, the attempted insurrection of January 6 shows that 2021 has brought with it its own unprecedented threats. The first lesson of 2021 is to respect and defend our hard-won democracy and the importance of the peaceful transfer of power. Cara Gallagher, the Upper School History Department Chair, has covered news in the nation's capital in her summer job every year since 2013. She reminded students that the future of our democracy is up to each of us. "The test of time will not be reflected in the passage of days, months, or the number of punches we successfully avoided," said Ms. Gallagher. "It will be measured by our resilience, our adaptability, and the number of times we got up after getting knocked down mentally, emotionally, and physically."
With the benefit of hindsight and the grit developed over this past year, the Latin community faces 2021 together. While returning to school masked, there are big smiles underneath those masks because students are grateful, wiser, stronger and ready to face the challenges ahead.
Leave a Comment
About the Contributor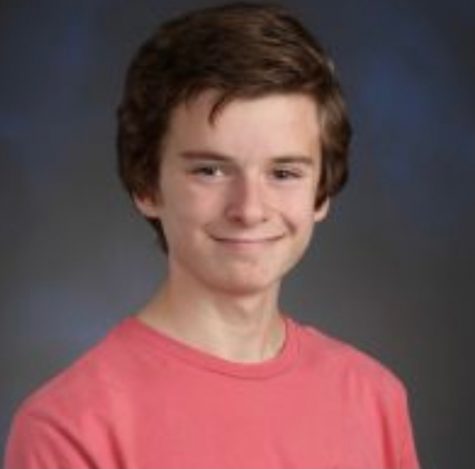 Matthew Kotcher, Arts Editor
Matthew Kotcher ('23) is thrilled to serve on the Forum as the Arts Editor. Matthew, a Junior, has been writing for the Forum since he was a Freshman....