Latin says no to test-optional admissions
An increasing number of colleges transitioned to a test-optional format in response to the coronavirus pandemic, yet Latin, along with many other high schools in the Chicago area, didn't follow suit. Despite the switch to online admissions and the option of taking either the Independent School Entrance Exam (ISEE) or Secondary School Admissions Test (SSAT) remotely, the admissions team managed to maintain their holistic admissions approach this year: Each prospective student must still submit three letters of recommendation, transcripts from the past two years, and the results of their standardized test of choice in addition to attending a virtual interview.
"We're really proud of the holistic application that we have at Latin, which takes into account a whole array of factors," Director of Enrollment Management and Financial Aid Mark Copestake said. By taking into account each person's situation, access to resources—such as test prep tutors—and the school students come from, the admissions team can assess test scores contextually. Mr. Copestake said that there is no minimum score requirement, but testing serves as a consistent piece of academic attainment information that the school can compare to a student's transcripts and see whether the two pieces of data align.
"The ISEE can point to whether someone will be set up for success at Latin," Latin's Associate Director of Admissions Sara Salzman explained. Many middle schools couldn't test their students due to the pandemic, so Ms. Salzman also said that admissions will use standardized tests to "fill the gap" created by a lack of seventh grade test scores.
Not only does the admissions department use the ISEE to help determine whether Latin's environment will help a student grow academically, but Upper School Mathematics Department Chair Andrew Stroup later uses the standardized test results to inform his math placement decisions. "The student's profile is looked at holistically and compared to historic data to determine which course would provide the student with appropriate opportunities for success and challenge," he explained.
Mr. Stroup takes into consideration test scores, transcripts, and teacher recommendations when deciding which math level will best suit the incoming ninth graders, but he also emphasized the fluidity of placement and said, "Students should not view their placement for ninth grade as locking in their math sequence for four years." After each school year, students can either petition to move to a different level class or their teachers may recommend a course change.
"We have anecdotally noted that scores seem to be a little lower this year," Mr. Copestake said of the standardized test scores of the applying class. Latin students typically score around a six or seven out of nine on average on the ISEE, with some students scoring in the higher or lower range, which corresponds to the 60th or 70th percentile on the SSAT—a test that Latin only started accepting this year and that most boarding schools require. Although it's too early in the admissions process for the department to provide an exact average of this year's test results, Mr. Copestake said he assumes that the complexities associated with at-home or socially-distanced testing may factor into the lower scores.
Unlike the ACT and SAT, the Education Records Bureau (ERB) and the Enrollment Management Association (EMA) administered the ISEE and SSAT, respectively, both virtually and in-person at testing sites. Either option may present challenges to those who take the test. While in-person testing provides a much more traditional experience, wearing masks can lead to discomfort, and many test sites were forced to shut down. Fortunately, Latin managed to host five test dates between October 10 and December 12. On the flip side, although virtual testing may provide some with an advantage, remote standardized testing has very stringent requirements that not every applicant can fulfill. For example, the test will only run on a stable internet connection in a well-lit, distraction-free room. To make sure that students meet the conditions and maintain academic integrity, the program requires students to turn their cameras 360 degrees, and students must empty their pockets.
When asked how the admissions team ensured equity, Mr. Copestake said, "It was given a lot of consideration." He explained that both ERB and EMA worked closely with families to determine which testing option would work best for each student. "Both organizations spent a lot of time thinking about the equity piece to this," he said, "because some students have a home environment which is much more conducive to learning and success on the test than others." He also mentioned that students can go to Prometric test sites, which are similar to office spaces.
Taking into consideration the $140 test fee, and the possibility of retaking it if faced with technical difficulties on their first attempt, ERB and EMA provided a waiver code for families that had problems with the test, which allowed students to take the test again without any added expenses. Likewise, Latin issued fee waivers to prospective students who couldn't afford to take the test. "There shouldn't have been anybody that wasn't accommodated with a waiver if they felt the test fee to be prohibitive," Ms. Salzman said. "I think we were pretty much able to help anybody who needed assistance with the fee."
"We're really proud of our process. We're one of the few schools that interviews every student 'face to face," Ms. Salzman said, adding, "ISEE truly is just one piece of the admissions puzzle. This year especially, we will view every application with the appropriate lens."
Leave a Comment
About the Contributor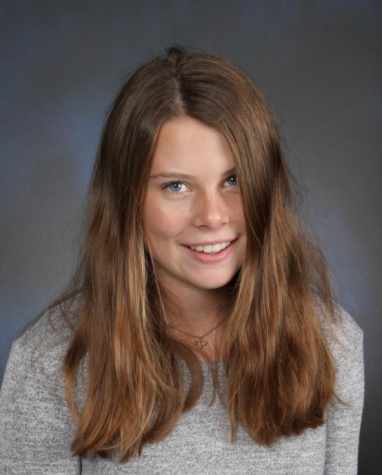 Marin Creamer, Editor-in-Chief





Marin Creamer ('22) can't wait to serve her first year as an Editor-In-Chief for The Forum. Writing and editing for the publication has been...