Activity Overload: When Is It Enough?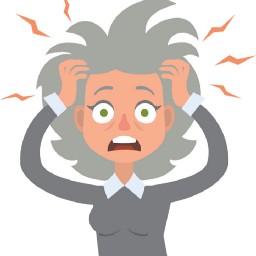 Progressive school mantras preach that educating a person is about educating the whole person: the mind, body, and spirit. This approach to education is not only used in Latin's curriculum but also encouraged by universities. Its meaning manifests itself in the classroom but also in extracurricular activities. Presumably, an ideal holistic education should not center around grades, but instead, emphasize the development of students in every dimension – not merely for the purpose of crafting a perfect resume. 
But when do these developmental advances morph into a race? The increasing selectivity of colleges in America has led to a culture hyper-involvement among high schoolers everywhere. While this culture is prominent at Latin, it does seem that students at the UC Laboratory High School, a fellow Chicago independent school, take on a lifestyle not much different from Latin students. Senior Abigail Slimmon, the co-Editor-in-Chief of their school newspaper, The Midway, speaks about their own newspaper staff in saying "all of the members of staff are involved in many other activities. For example, the other EIC is the Vice President of the senior class, I am on the volleyball team, etc." Unlike Latin, however, Journalism is a class at Lab. "Journalism is, by no means, staff members' sole commitment, but we respect it as much as any other class," she said.
Senior Maya Passman says "I definitely feel like there is a secret competition between everyone that you have to be involved in the most things." But while being the head of 5 clubs, LAW, Young Women of Color, March For Our Lives, Student Philanthropy Initiative, and Mental Health Alliance, Maya enjoys each one of her involvements. "I have also chosen clubs that I stayed involved and interested in throughout my years, so becoming head was more of a natural next step instead of something I felt like I had to obtain." Her involvements also seem to foster the holistic method by truly utilizing all facets of her interests and capabilities, "On top of that, I am a student government representative, I teach a Science Olympiad event in the middle school, I run a Girls in STEM club in the middle school, I do theatre, and on the weekends, I work at a lab at Northwestern."
Maya does feel that time management is one of the assets that she has learned from being so involved. "Sometimes I have to pick or split time in the morning between meetings that fall on the same day," she said, "but usually, since each of my clubs meet at different times, I am able to balance it. I am lucky to have good time management skills, and be genuinely interested in the activities that I do instead of doing them for a college application."
Sophomore Keely Moll, the co-head and founder of Latin's Plastic Reduction Club and member of the girls' swim and water polo teams, feels similarly but takes a more focused approach to involvement, limiting herself to only a couple of activities that she dedicates all of her time to. "I think that at the beginning of my freshman year, I was overwhelmed with keeping up with the ideal Latin student's extracurricular activities." However, upon joining sports teams and starting a club that she is passionate about, she says, "I realized that you will get more out of your extracurricular activities and clubs and sports, et cetera if you focus and dedicate time to the ones that actually mean the most to you instead of just doing a class or an activity because it'll look good on a college application." Building on that, she notes, "the classes or clubs that you don't actually enjoy will waste your time in the long run and take time away from doing things you are truly passionate about."
Tom Santana, a junior grade representative and tennis player, felt the pressure to become involved upon starting at Latin as a sophomore when students were already involved. "I feel like I'm behind," he said, "if I'm not taking part in a bunch of clubs and feel like I should be involved in more stuff even if it's not something that interests me." He also feels that "the thing that fuels this the most is the competitiveness of college." When compared to students around him, he feels that "so many people already get good grades which makes it feel like being extremely involved outside of school is what is going to be the key to differentiating yourself."
The thought of college is also a driving force behind hyper-involvement. "I do think most people at Latin do things just for college, which is why we have so many uninvolved clubs and leadership positions filled by people not actually wanting to make any change, but wanting to do it for college," says Maya. 
The ten empty slots on the Common Application for extracurricular activities make one wonder whether colleges value quality over quantity. "For me, I was able to fill them all out, but someone who might only do 5 activities, but are super dedicated to them, may feel a sense of not doing enough when they cannot fill 10 activity slots," continued Maya.
The holistic education – as beneficial as it may be – can easily be misinterpreted. It is important to distinguish between development in all aspects of one's life and just building a resume. If you are developing your mind, body, and spirit, you'll have a good resume, but if you do activities solely for the resume, their benefits will be lost.