Earning Honors: Latin Experiences New 11th Grade History Model
For the first time in Latin's history, 11th graders and their teachers are now experiencing what it is like to learn and teach U.S. History classes through a new earned-honors model, rather than via distinct honors and non-honors curriculums from previous years.
Before this school year, the Upper School History Department placed rising juniors in one of three history classes: Honors U.S. History and Historiography (HUSH), a combined Honors History and English course called American Civilization, or U.S. Social History. This year, the History Department has eliminated all three of these courses in favor of requiring every junior to enroll in a new course, simply called U.S. History, with the opportunity to earn honors credit.
In February, former Upper School History Department Chair Cara Gallagher explained that her team created this new class and its corresponding honors model to award credit based on in-class performance alone rather than deciding a rising junior's placement based on suggestions from students' past teachers. "It was ultimately a teacher's decision or department chair's decision of who goes where," Ms. Gallagher said last year in a presentation to parents, "and that doesn't exactly embody the growth mindset that we've established at this school."
Ms. Gallagher concluded her February presentation to parents with the rhetorical question: "Which would you prefer? Someone else determining the best fit for your student, or having your student decide and demonstrate their excellence over the course of the year?"
The History Department also updated its 11th-grade curriculum to give all students equal opportunities to succeed, regardless of their home environment. Current U.S. History Department co-Chair Ernesto Cruz said, "There were students, who, because of their zip codes, were struggling." He added, "We needed to find a more equitable way to assess student learning and student placement."
In the new grading model, which 11th-grade history teachers finalized over the summer, all current juniors have the opportunity to earn honors in U.S. History. According to the course's rubric, the new honors program assesses students' ability to "demonstrate a deliberative stance towards the past that recognizes the provisional nature of knowledge" via a new learning strand called "Synthesis." By the end of the school year, if a student's modal grade for "Synthesis" is a 3 or 4 on a 1-4 standards-based scale, the student will be awarded honors credit. If a student scores below a 3 on the "Synthesis" strand, that mode will not be included in their final grade for the course, and they will not earn honors credit, according to the class' summer letter.
U.S. History teacher Matt June feels that his 11th-grade students are eager to learn under this new model. "They are clear on the overall plan of how they get to honors, and they have an understanding of what this 'synthesis' thing entails," Dr. June said, adding, "At this point, it's about continuing to reflect and check back in with them."
Luca Tricoci, a junior who hopes to earn honors under this new model, said he is enjoying the class' new format so far. "I appreciate how the removal of the honors class is more equitable," he said. "I also think the execution is good, as this model allows for students to build up writing ability and knowledge to earn the credit later on, as opposed to getting it immediately."
The History Department's original announcement of this earned-honors plan was controversial. In a poll conducted by The Forum in February, 81% of respondents said they believed that Latin should not have eliminated honors U.S. History courses. Only 25 of 134 students in the poll agreed with Latin's decision to end honors classes at the time.
Senior Joe Schwister, while not currently enrolled in U.S. history, reflected on his history experience junior year, when he took Honors U.S. History and Historiography. "When I think about my HUSH experience, there's not a single thing I would want changed, because that was one of my favorite classes junior year, so removing the original honors distinction is kind of sad," he said. "As a student, I've always viewed honors as something that, if you work hard enough, you can get into the class. I think that incentive is a good thing because it encourages students to work hard."
Upper School Dean Joe Edwards collaborated with the History Department and has overseen more recent community reaction to the shift. "Generally speaking, I think it has been very positive," he said. "I certainly haven't talked to every student in the junior class, but everyone I have talked to wants to earn honors."
Leave a Comment
About the Contributor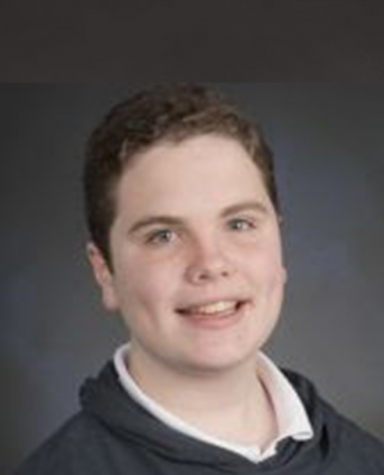 Jay Doherty, Digital Editor





Jay Doherty ('22) is a senior at Latin and is honored to be serving as ​The Forum​'s Digital Editor. Jay joined The Forum as a staff...