Latin Nixes Honors U.S. History Placements
Instead of splitting next year's juniors into leveled U.S. history classes, all students will take the same course, with the option to "earn" honors credit throughout the year.
Upper School History Department Chair Cara Gallagher explained the decision over a Zoom call on Thursday morning. In the past, history teachers were given a survey regarding whether or not their former and current students were fit for honors history, with the option to say that they were unsure. Based on that feedback, students were then placed in either Honors U.S. History and Historiography (HUSH), a combined honors history and English course called American Civilization, or U.S. Social History.
Loading ...
"It was ultimately a teacher's decision or department chair's decision of who goes where," Ms. Gallagher said, "and that doesn't exactly embody the growth mindset that we've established at this school." Due to the timing of the survey, recommendations relied heavily on first-semester sophomore year performance, despite the possibility that students might grow in the eight months between then and fall of junior year.
The school also lacked clear criteria for what makes an honors history student. Ms. Gallagher said that students' reading proficiency, interest in history, and capacity for work are not easily quantifiable, causing recommendations to be "based on assumptions." According to her, this led "a really dangerous likeability quotient" to determine a student's placement. "Rather than making it about objective skills," she said, "it's based on who spoke the most, who participated the most, who advocated the most to get into honors."
Still, couldn't Latin have made a new rubric in which objective criteria like test scores and grades determine placement?
Placement appeals have nearly doubled every year for the past four years, and Latin administrators worried that even if they created more concrete standards, this trend of increasing appeals would continue. They were also worried about the appeals process from an equity standpoint. "40% of appeals students live in the second most expensive zip code in Chicago," Ms. Gallagher stated. "In analyzing this data, what we have is a system that privileges predominantly majority students: white students from high socioeconomic communities."
However, according to the student directory, 46% of Upper School students (overall) live in the costly 60614 and 60610 zip codes, which correspond to the Lincoln Park and Gold Coast neighborhoods. 163 Upper School students—roughly one-third of the Latin student body—live in Lincoln Park, the city's second most expensive zip code, alone.
Moving forward, all students will have the opportunity to earn honors history credit in their junior year, regardless of their performance in 9th and 10th grade courses. Teachers will share an honors rubric ahead of time, and students will be given extra honors assessments for each quarter if they opt into the honors program. Should students score highly enough on these assessments, they will receive honors credit.
This extra credit may alleviate concerns about students' grade point averages, but it does not speak to the change in classroom dynamics. When asked how the pace of this new course would compare to those of Honors U.S. History and U.S. Social History, Ms. Gallagher emphasized that this new course should not be compared to either of the two. She said, "The pacing would be at the speed that is necessary for us to ensure that the skills that will be assessed on the earned honors assessments will have enough time to be taught, reviewed, and then delivered in the form of the assessment."
But what about students who are not opting into the honors program? Ms. Gallagher pointed out that having different levels of students in a class "doesn't change, regardless of whether you have a tracked system like HUSH or Social or a non-tracked system." Teachers will just need to be extra attuned to everyone's needs. "Availability and making sure that students get the help that they need, regardless of whether or not they're really struggling or really thriving, will certainly be something that is offered to students," assured Ms. Gallagher.
Parents and students alike left Thursday's meeting with a range of emotions. Is Latin as a whole shifting away from leveled classes, or is the History Department just adjusting its policies? Perhaps the only way to find out is to wait and see how this new policy affects the class of 2024, and whether their responses influence what Latin does next.
View Comments (1)
About the Contributor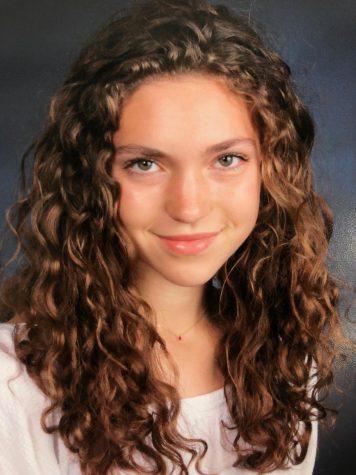 Beatrice Parr, Editor-in-Chief
Bea Parr ('21)  is a senior at Latin and is very excited about serving her second year as one of The Forum's Editors-in-Chief. In her articles, she...