The Street: 5 Tips For a Stylish Winter

<![CDATA[Paige Hosbein Channeling your inner fashionista may seem difficult given the frigid temperatures but, luckily, trendy looks are not as elusive as warmth. Here are my top five tips for winning, weather-appropriate looks during the next months of jaw-dropping temperatures.
Black on black on black!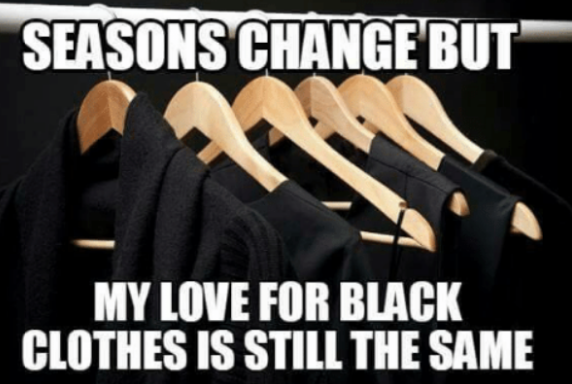 You will almost never look wrong in an all-black ensemble. Not only is black flattering on all body types, but it absorbs every possible ray of sunlight outdoors, providing you extra warmth during your commute to school.
Beyond these two benefits, though, black matches almost anything. In the morning, simply throw on your black sweats or jeans, a black undershirt, a black sweater, and a of course, a black jacket. You will look sleek, warm, and fresh out of an Alexander Wang campaign. Senior Julian Lee-Zacheis lives by the motto "black on black." This genius explains the science behind the warmth of black: "the color that you see is the color that is reflected back at you; since black is the absence of color, the light is absorbed rather than reflected."
 Layers keep you cute, warm, and functional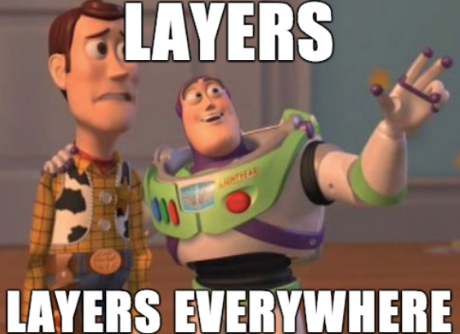 As I hinted in my first tip, layers are a lifesaver in the winter. Sure, you may look a little "puffier" than normal, but you will be warm on your walk to the train and in Latin's highly air-conditioned classrooms.
First, start with a simple, form-fitting base layer. This may be a simple undershirt for your upper-body or tights for you legs. Next, put on a thicker sweater or sweatshirt. This may be a thick sweater from Urban Outfitters or a cozy logo hoodie (you can never go wrong with a Latin piece, obviously). Regardless, this layer should be soft and a little looser fitting than the base layer. Next, an optional layer would be a thin, insulating jacket like a fleece or down/ down-synthetic jacket that will undoubtedly seal in your body heat. Finally, top it off with an outer layer built to withstand the elements. Usually, this piece should be rain, wind, or water resistant/proof. The purpose of this layer is to protect your comfortable layers from the harsh winds.
Sophomore Sebastian Valenzuela said, "There is nothing worse than looking good but being cold. Beauty does not have to be pain."
Junior Ben Supera highlighted that "layering is a great way to incorporate clothing from all seasons so you do not have do buy a whole new wardrobe." Regarding jackets, he noted, "I recommend having a transitional coat for fall to winter as well as a down parka for the extremely cold days. Also, choose a neutral color, but do not simply gravitate to a brand just because it is popular; instead, find a silhouette that is truly distinct."
Accessorize!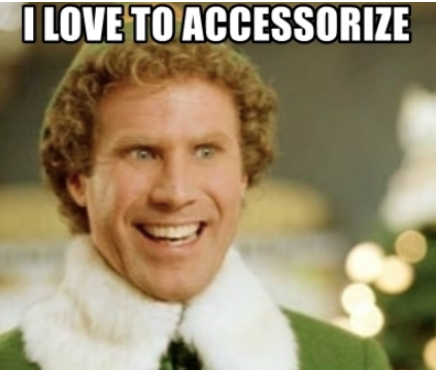 Often forgotten, always needed.
Take a classic black piece to the next level simply by adding accessories such as a statement necklace, charm bracelet, stud earrings, or a scarf. (I'd personally opt for an infinity scarf — they're easy to style and are wearable indoors and outdoors.) If you own a regular scarf, I recommend checking out this youtube video for
25 ways to style a scarf in 4.5 minutes.
Julian is a regular scarf person. "They give your outfit a focal point," he says.
Find cute winter boots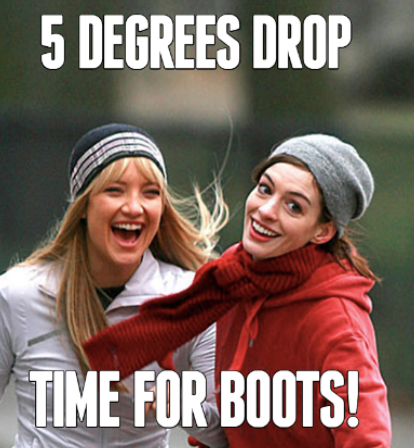 Do you have the same enthusiasm for boots as Emma Allan, Liv Lerner, and I do? (A
Bride Wars
reference if you were at all confused by the previous sentence.) Well, if not, you should! Get yourself some stylish, supportive winter boots.
As we have already witnessed, the combination of snow, "slush," and ice this winter will make wearing sneakers a disaster. Dr. Martens are a great option — the patent leather heel ones are adorable, great in the snow, and as a bonus, add inches in height.
Another popular option is the Hunter boot. While these may not be the warmest option, you can add a fleece liner to help combat the cold winters. Known for their superior quality and waterproof traits, Hunters will never let you down.
And of course, there are the timeless Ugg boots. Although they are not the best in slush, they have the coziest inside by far. Freshman McKenna Fellows said, "I love their versatility and durability." Sophomore Natalie Mann added, "I love that I can dress them up or down. They feel like stepping into clouds."
Junior Giselle Ayala is a huge fan of her maroon Timberlands, which are perfect if you're outdoorsy and on-the-move. She says, "they are not clunky and the color is fun."
Add your own spice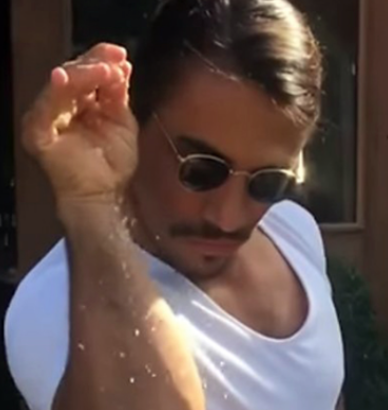 If you want to generate your own sense of style, you have to add your own flavor to your outfits. Don't be afraid to "go outside the box" because these style choices are often the most positively recognized and celebrated.
For instance, wear that cheetah print coat or seemingly outrageous gold jeans; you may be surprised by how many compliments you get. Sophomore Olivia Katz commented, "Fashion is a way I express myself, radiating my uniqueness."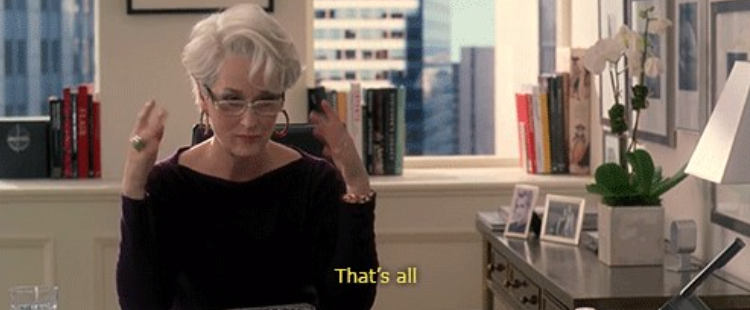 In short, just because it's cold doesn't mean you shouldn't look nice. In fact, winter might be the best time to demonstrate your personal style because you have more articles of clothing. Ben Supera makes a remarkable last note: "Style is timeless. Ultimately, wear colors and textures that complement your natural beauty."

]]>