Eleven Latin Athletes Commit to Collegiate Competition
Eleven Latin seniors put pen to paper on Wednesday afternoon to seal their commitment to pursue athletics at the collegiate level. At the ceremony, attended by teammates, family, and friends, students signed their official college commitment letters and celebrated years of hard work and dedication.
Katya Alexandrov (Fencing, Cornell University)

The day that Katya went and observed one of her friends' fencing practices changed her life. She picked up the sport quickly, starting practices the following week, and has been a dedicated fencer ever since. Fencing has taught Katya many things, and her journey with the sport is only beginning. "Fencing has shown me what true camaraderie looks like, and being part of such a supportive team, amongst my best friends, has motivated me to push myself and always strive for the best," Katya said. "I'm energized about being a part of a new community and fencing at the NCAA level with other college athletes."

Reese Benford (Lacrosse, Johns Hopkins University)

Reese has long been a standout athlete in numerous sports, including cross country, basketball, and lacrosse. Fortunately for the Blue Jays, Reese ultimately preferred the field to the court where she will now take her talents to the next level. "I got into lacrosse because of basketball—it's really similar and some people even call lacrosse basketball with a stick," Reese said. After only starting in eighth grade, Reese is eager to continue her lacrosse journey. "I chose Hopkins because of the coaching staff, the way they made me feel like I was really a part of their family, and the way they saw me fit into the program," she said.

Maddie Gaines (Field Hockey, Denison University)

Maddie was only a freshman when she was introduced to the world of field hockey. After four years, her passion for the sport and the team has only grown. But Maddie wasn't ready to say goodbye to her sport yet, so she began to think about playing field hockey at the collegiate level. The skills that she learned and developed at Latin her freshman year will now pay dividends throughout her athletic journey. "I am so excited to go to Denison because of their supportive team culture, strong academics, and competitive field hockey program," she said.
Josh Goldhaber (Soccer, Pitzer College)

Josh was only 4 years old when he first kicked a soccer ball, and playing soccer in college quickly became a long-term goal. Over the past four years, Josh has been an essential part of Latin's soccer program and, in turn, the program has been the biggest part of his time at Latin. "Getting to play the sport I [love] with my best friends is an incredible experience. I hope that continuing athletics in college will bring the same environment," Josh said. Josh will maintain that closeness, as he will continue playing on a team with his current teammate Charlie Leonard. "Getting to sign yesterday was a dream come true," he said.
Rowan Ing (Tennis, Oberlin College)

Rowan has had a knack for tennis since age 6. After developing the basic skills from his father, Rowan was smitten with the satisfying and rewarding nature of tennis. Enthralled by the team environment, Oberlin made Rowan feel at home. "By the collegiate level, the idea of playing on a team, spending time with them, and playing together is really tempting since I have been playing alone since I was like 7, maybe 6," he said. "I chose Oberlin since it offers a good combo of education, D3 sports, somewhat close to home, and a super active student community."
Zoe Larsen (Field Hockey, Swarthmore College)

Zoe first heard of field hockey in the fifth grade, and instantly, she was hooked. She quickly immersed herself in the community and built friendships with athletes all around the world. The second that Zoe's cleats hit the turf, she feels at home and her worries subside. And she knew that she did not want to leave this outlet behind in high school. "My love for the sport was so strong that I couldn't wait to start looking for places to continue my passion past high school," she said. For Zoe, that place was Swarthmore College. "The players were so welcoming and so excited to be there that I felt like I was a part of the team."
Charlie Leonard (Soccer, Pomona College)

When Charlie started playing soccer at age 2, he had no intention of trying to play in college—he was just in it for the fun (as most 2 year olds are). But as his love for the sport continued to grow, Charlie considered the idea of continuing his soccer career beyond high school. Many of his peers were beginning to think about their next steps, and it kicked him into action. "Some of my club teammates were getting recruited and committing during my sophomore year, so that pushed me to improve my skills and reach out to more coaches with the hopes of getting recruited," he said. "I'm very grateful and excited for the opportunity to be playing college, especially at such a great school."

Asher Patent (Rowing, Yale University)

Six years ago, Asher's mom signed him up for rowing camp, and at the time, he had no idea how much rowing would impact his future. Once the camp ended, Asher joined the Chicago Rowing Foundation and hasn't stopped rowing since. Throughout his time in the sport, Asher has been part of many teams and had many different teammates, many of whom he will compete with in college. "I chose Yale because it was the deepest, tightest, and had the best coaching staff. All the guys were welcoming and were very close with each other," Asher said. "To row in college means that I can continue competing competitively in a sport that I love and race guys that I have been teammates with and also be on a team with my former teammates."
Dillon Romano (Baseball, Triton College)
Dillon's baseball career started early, with his first competition being his two brothers. From that moment on, he knew that baseball would be an essential part of his life. "I love everything about baseball, there is nothing I don't," Dillon said. "I decided to pursue baseball in college when my best friend Nate passed away. He loved baseball and was always following how I was playing and loved watching videos of me playing. When he passed, I decided that I wanted to play at the highest level I could for him, and playing in college is the first step. I chose Triton because it gives me the first step towards my goals and because even though it's not the most normalized route, it gives me the independence that I've been looking for."
Sophie Schirmacher (Field Hockey, DePauw University)

Stepping onto the turf in fifth grade gave Sophie a spark that never simmered, and her devotion to field hockey only grew as time went on. Field hockey has provided Sophie with a strong community and many other skills and opportunities, applicable to all walks of life. Field hockey helped her "become a leader on and off the field, and [created] a strong work ethic that I can instill in the classroom as well," she said. While graduating high school comes with many goodbyes, Sophie knew this was not a goodbye she was ready for. "From the minute I stepped onto the campus at DePauw, I saw student-athletes that were hardworking, driven, and kind, and I knew that it was an environment that I wanted to be a part of for the next four years," she said. "I'm so grateful for everyone that helped me get to this point and am so excited for the opportunity to play at the next level!"

Ashton Seymore (Baseball, Georgetown University)

From the very first second he picked up a baseball, Ashton knew that the sport would become an integral part of his life. Playing D1 baseball is no easy feat, but even as a freshman, Ashton was already headed for greatness thanks to his dedication, patience, and positive attitude. "The aspect of baseball that I like most is the challenge that comes with it," Ashton said. "It's a game of failure, and throughout the course of a season, you're going to fail a lot." But he was never discouraged. Through many ups and downs, Ashton kept his head up and tried over and over again, eventually landing him a much deserved spot playing D1 baseball. "I chose Georgetown because of the great academics, coaches, and competitive baseball program," he said. "Having three consecutive winning seasons in a row with their new coaches, the program is looking to do big things. I want to come in and make an impact as soon as I step on campus, and I want to help Georgetown make a push in the College World Series."
Please join The Forum in extending a huge congratulations to these incredible, well-deserving student-athletes!
Leave a Comment
About the Writers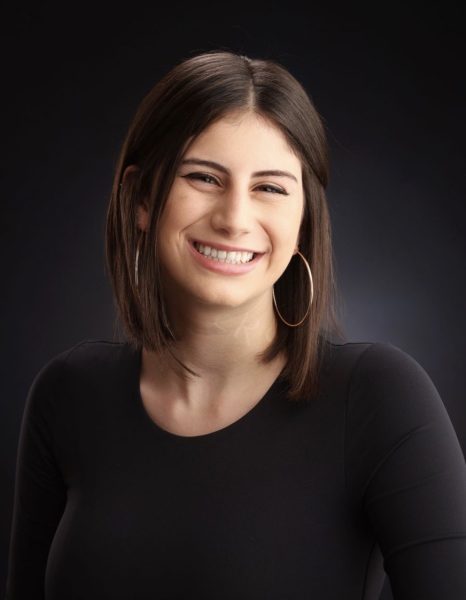 Eliza Lampert, Editor-in-Chief
Eliza Lampert ('24) is a senior at Latin and is overjoyed to serve as one of this year's Editors-in-Chief. During her time writing for The Forum, she...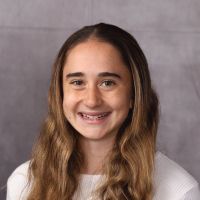 Mia Kotler, Editor-in-Chief
Mia Kotler ('25) is thrilled to be one of the Editors-in-Chief for The Forum this year. She is a passionate writer who enjoys expressing her views and...