Communications Department Down From Five People to One
Five people worked in Latin's Communications Department at the beginning of last school year. A year later, only one remains.
The role of a communications department in any business has significantly increased over the past two decades. While having a social media and internet presence was once optional, it is now nearly essential to running a thriving business. Schools are no exception.
In 2017, the National Association of Independent Schools (NAIS) referred to modern communications departments as "full-fledged marketing firms." Many independent schools, however, have not yet caught up and have one person doing the job of three to five: webmasters, social media managers, crisis communication officers, and media relations liaisons, just to name a few.
A communications team can look different depending on a business's type, size, and goals. At Latin, "the roles and responsibilities of the communications department have expanded over time to cover many areas, including project management, calendaring, and strategic initiatives," Head of School Thomas Hagerman said.
The Director of Marketing and Communications position guide, posted under the Latin job listings, states that "the Communications team partners with every department at Latin to provide public relations, marketing, communication, and organizational support to all internal and external audiences, utilizing a variety of venues from traditional print to social media."
Over the past few years, Latin has worked to further develop the Communications Department and has increased its role. Last year, four of the staff (Director of Communications, Webmaster, Social Media Manager, Assistant Director/Writer) departed early to mid-year. That left one person, Communications Project Manager Landy Daniels, to do the work of five.
Ms. Daniels is not entirely on her own, though. She has had additional support from the senior administrative team. "Members of Senior Administration write their copy on articles and other communications," Dr. Hagerman said. "We meet regularly to coordinate on timing and content of communications. And, of course, we problem-solve issues as they arise in real-time."
When asked about her specific roles and experiences, Ms. Daniels declined to comment. Director of Human Resources Susan Bolon also declined to comment on HR's role in Latin's communications.
Even with the administration's help, one person is not enough. "Having only one person in the Communications Department has been challenging," Dr. Hagerman said. "Historically, this has been a department that provides a full array of services to many other departments across the school. Without adequate personnel, we have had to prioritize core tasks and focus on our regularly scheduled communications."
Former Director of Communications Katie O'Dea left Latin just after the beginning of last year, and a search to fill her position didn't begin until the spring. "Last year, there were many competing issues that also required significant time and attention," Dr. Hagerman said. "Initially, we had enough folks in the office to sustain the work for a while. As folks left, we had to prioritize this search over some other issues."
The administration found and attempted to hire a new Director of Communications in the spring, but the candidate withdrew due to personal reasons before this school year began, forcing the administration to restart the process. The search was put on hold for the summer and resumed recently. Interviews are taking place over the next month, according to Dr. Hagerman.
Although the position of Director of Communications was posted last spring, none of the other vacancies in the department were. Even with the addition of a director, there would still be only two people in the office.
And two people would still be fewer than at most of Latin's peer schools and the recommended average. DePaul College Prep has four people in its communications office, and Lake Forest Academy, St. Ignatius College Prep, and The British School each have three.
Latin doesn't plan to keep the department at two people permanently. According to the position guide, there is an "opportunity to grow the team in the future."
At Latin, communications responsibilities now spans multiple departments, detracting from other work, but the search for employees is ongoing. "Our first priority is hiring a new [Director of Communications], which we hope to finalize within the next few weeks," Dr. Hagerman said. "Once we have done so, we will work closely with this individual to assess the communications and marketing needs of the school and develop an appropriate staffing plan."
Leave a Comment
About the Writer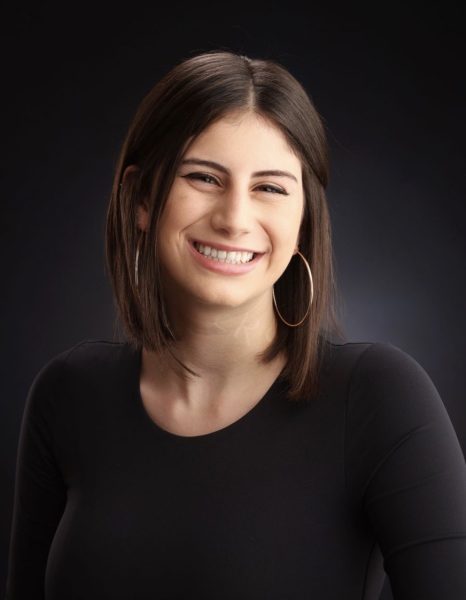 Eliza Lampert, Editor-in-Chief
Eliza Lampert ('24) is a senior at Latin and is overjoyed to serve as one of this year's Editors-in-Chief. During her time writing for The Forum, she...