The Golden Globes Need to Learn The Golden Rule
Award shows are supposed to be fun, and making a tradition of gathering alongside your friends and family to watch an extravagant show that recognizes your favorite actor or box office blockbuster with an award is gratifying fluff. At least that's the expectation. Who would ever think the only thing the Golden Globes should be celebrating is The Golden Rule?
The Golden Globes—an award show for outstanding Hollywood films and television shows—nearly disappeared from television due to a controversy that gained attention in 2021. The Hollywood Foreign Press Association (HFPA), the committee responsible for awarding the Golden Globes, was criticized for lacking racial diversity in their membership and for unethical practices in their film-reviewing.
This controversy began when Los Angeles Times reporters Josh Rottenberg and Stacy Perman wrote an exposé published on February 21 2021, one week prior to the February 28 Golden Globes. Their exposé revealed that, of the 87 HFPA members employed, none were Black.
To make matters worse, movie studios treated those 87 HFPA members to expensive gifts, supposedly hoping to boost their chances at a Golden Globe. Some award outcomes suggest that HFPA takes the bait. For example, Paramount Network invited 30 HFPA members to stay two nights at a five-star hotel in 2019, for a luxurious visit to the set of the television series Emily in Paris. As such, the HFPA voted the poorly reviewed show featuring a mainly straight, cis-white cast over the rave-reviewed HBO show I May Destroy You, which featured a far more diverse cast with a Black, female lead.
White Identities and Anti-Racism coordinator Kate Lorber-Crittenden said, "I feel like, as a Latin community, we talk about representation constantly and when a word like representation is so present in everyday discussion, it's hard to understand what it means and why it matters." She added, "This situation offered a pop-culture spotlight which I always like to use as a way to keep my students engaged and show that these issues unfortunately just aren't a thing of the past. They still exist today."
In April 2021, HFPA president of 44 years Philip Berk sent an email to his members stating he believed Black Lives Matter is "a racist hate movement." The HFPA Board expelled Berk the same day of the leak.
Adding to the controversy, in 2018, Berk was accused of sexual harassment by current Oscar nominee Brendan Fraser, who claimed he was assaulted in 2003. At the time, the HFPA launched an internal investigation and determined that the allegations were "intended as a joke." It is notable that Fraser did not receive any job offers on par with his previous work for 17 years after he came forward.
Upper and Middle School Latin teacher and sexual education instructor Elissabeth Legendre said, "It doesn't matter if 'it's a joke'; it's intent versus impact. And I think that's a really important thing for kids to know—sexual harassment is sexual harassment. It doesn't matter if you perceive it as a joke or not. You can harm someone by being thoughtless."
All of this commotion sparked five-time Golden Globe nominee Scarlett Johansson to state that, throughout her publicity campaigns for the numerous films she's made, she was subject to overtly sexual questions from multiple HFPA interviewers that "bordered on sexual harassment."
In reference to intrusive celebrity interviews, Ms. Legendre said, "There was and still is a feeling oftentimes that we are entitled to know things about celebrities that are very private. For instance, I remember watching teen interviews with Britney Spears, and I mean, I would never wish that someone would have to deal with those kinds of questions."
In May of 2021, the Golden Globes made numerous promises and pleas of sorrow in an effort to keep the award show on air. However, Netflix and Amazon Studios seemed to see through this lukewarm apology and revealed their intentions of boycotting the 2022 Golden Globes. This boycott inspired celebrities like Mark Ruffalo and Tom Cruise to publicly denounce the Golden Globes.
Cruise even went so far as to return his three Golden Globes. As more celebrities began to boycott, fewer celebrities attended the event. And, just like that, Hollywood—from talent, to producers, to agents, to studios—realized that the Golden Globes may not be so golden.
In need of an engaging topic for her workshop during Latin's annual Martin Luther King, Jr. Day of Commemoration, senior Anaitzel Franco, a co-head of the Student Diversity and Equity Committee (SDEC), pitched the idea that the group host a discussion about the Golden Globes controversy. She said, "The more we started researching, the more we realized how embedded bias was to the decision-making for the Golden Globes and other major Hollywood ceremonies."
As the student head of the workshop, Anatizel provided attendees with context and a number of perspectives about the events that led to the Golden Globe boycotts. "It sparked a larger conversation on what true diversity means in every sense: identities represented within actors, within producers, within decision-makers, et cetera," she said.
Sophomore Finn Deeney attended the workshop, having previously worked on an independent research project about how racism operates with the Oscars. "[This perspective] made me realize how ingrained discrimination is in these awards ceremonies," Finn said. "I want to believe that the changes that the HFPA made will be kept and not fade away once the controversy dies down, but it has become very clear how corrupted the inner workings of this ceremony are now and have been since the beginning."
Fast-forward to 2023, and 22 percent of HFPA's 200 voters are Latinx, 14 percent are Black, 12 percent are Asian, 11 percent are Middle Eastern, and 41 percent are White.
The contention surrounding the Golden Globes centers around the fact that, for decades, Hollywood has left inclusion an unchecked box and has ignored sexual harassment charges. These issues have left viewers with doubts about the fairness and sincerity of the award show and with concerns that, in Hollywood, it's all about the money.
In her recent Golden Globes acceptance speech, actress Michelle Yeoh said it best: "Hollywood, it was a dream come true until I got here."
Leave a Comment
About the Contributor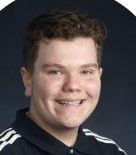 Ignatius Doherty, Staff Writer
Ignatius Doherty ('26) is a freshman and is honored to be joining The Forum staff this year. Having a lifelong interest in writing, he plans to bring a...