Yeezys: Wear Them or Tear Them?
When looking down while traversing Latin's crowded and narrow hallways, it is evident that something has changed. Nike, Puma, Adidas, New Balance, and the occasional Asics sneakers are all making their way to class, but there is one glaring omission from the shoe collection: Yeezys.
A few weeks ago, one couldn't help but notice that many students shared an everyday fashion enthusiasm for Yeezy sneakers. The gym shoe with a starting retail price point of $220 was a common find around Latin. However, after Kanye West's recent social media rampage and series of interviews that pushed antisemitic rhetoric, the sneakers he co-designed with Adidas have become increasingly less visible in the hallways.
Although Kanye has been no stranger to controversy, his fans have always defended him, using common excuses such as, "It's okay to separate the artist from their art" and, "He's struggling with his mental health." However, his most recent controversy has pushed many in the Latin community past the point where they can support him.
Sophomore Michael Kotcher shared his disdain for Kanye West when he said, "I have a pair of Yeezys, but I don't think I will ever wear them again because of Kanye's antisemitic comments."
Additionally, sophomore Henry Sohn shared that he "has owned multiple pairs of Yeezys for a while and is not planning on wearing them anymore following Kanye West's recent antisemitic remarks."
While students agreed that Kanye's remarks were awful, they did not share the same views about what it means to wear a pair of Yeezys. Junior Zuhair Alsikafi said, "Obviously, I don't support Kanye West, and I will not be buying any more Yeezys, especially because Adidas has dropped him, but it is a sunk cost if I do not [wear] my pair."
Like Zuhair, senior Charlie Coleman continues to wear his Yeezys. "I identify as Jewish," he said. "My family celebrates the High Holy Days every year by going up to my grandma's house in Highland Park. And look, we're all horrified by Kanye's comments. Antisemitism has no place in our world. But me wearing Yeezys I bought a year ago does not correlate with what's been going on. They are shoes. There is absolutely nothing political going on here."
This debate extends beyond Latin. Does wearing Yeezys show support for Kanye West and his actions?
Henry said, "I think wearing Yeezys is supporting Kanye because Yeezys are his brand, and they are even named after him."
Sophomore Fowowe Onigbanjo disagreed. "I do not think that wearing Yeezys is showing support for Kanye West," Fowowe said. "Me wearing [Yeezys] does not mean I support Kanye in any way."
Upper School English teacher and faculty advisor of Latin School's Jewish Student Connection affinity group, Lenny Goldman, shared his thoughts about his conversations with students regarding wearing Yeezys. "Am I here to attack someone who does [wear Yeezys]? Absolutely not," he said. "Have I used it to start an interesting conversation with my tenth graders? Yes, and we have had very honest talks about it. … So, for me, it is about the conversation. It's not about right or wrong per se."
Mr. Goldman elaborated on the ideology of separating the art from the artist and said, "I hope that everyone is making an informed choice moving forward. I wonder how [this situation] applies to articles on this transferable idea of separating the art from the artist. Who are we okay doing that with? Who are we not? Why? There is so much to unpack there."
Senior Eli Goodman has similar views to Mr. Goldman about the importance of conversations. He said, "I think it is important to understand the context in which the person wears the Yeezys. Conversation stemming from the shoes is important to me. Oftentimes, people will be wearing the shoes because they like the way they look, not because they are trying to spread hate."
A significant reason the Yeezy brand became incredibly famous, beyond Kanye, is that the sneaker reselling industry is valued at over $6 billion annually. Yeezy sneakers were once limited in quantity and hard to come by. Today, they have become easier to find because, during Kanye's seven-year working relationship with Adidas, the Yeezy brand released over 19 different models and 200 different colorways.
Latin senior and former sneaker reseller Evan Jones shared his thoughts on Yeezy's resale value following Adidas cutting ties with Kanye. "I think in the short term, the demand and price for Yeezy products and other Kanye-related items will decrease," Evan said. "But in the long term, prices will rise again, which won't be good. Cutting ties with Adidas and Gap adds scarcity to the products. Similar products from the Yeezy Nike collaboration, which were released between 2009 and 2014, now sell for over $20,000 because they are so limited."
Henry disagreed, however, saying, "I think Yeezys will permanently dip in price because Adidas will continue to release them, just under a different name. I believe that people will be more willing to buy the new "non-Yeezys" because they do not represent Kanye. I assume most people will not want to wear shoes that represent Kanye in any way."
Leave a Comment
About the Contributor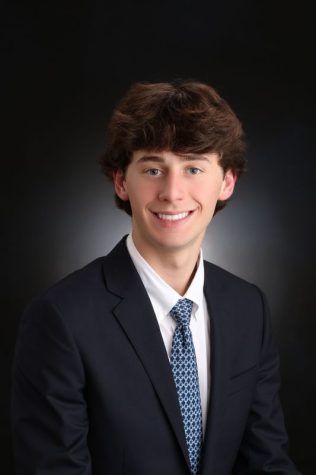 Brandon Shiffman, Staff Writer
Brandon Shiffman ('23) is delighted to continue writing for The Forum this year. In his first year writing for The Forum, Brandon reviewed Winning Time:...