Latin, It's Time to BeReal!
In an instant, the phones of every Latin student with the popular social media app BeReal light up with a new notification. In the following two minutes, most will take a picture from their smartphone's front and back cameras, yielding a double-picture post to the app.
Topping the App Store charts, this new photo-sharing app, similar to Snapchat, became the new craze this past summer. BeReal aims to set itself apart from the ingenuine reputation held by most social media. Among the millions of downloads are a large percentage of Latin's student body.
"I love BeReal," sophomore Avani Shah said. "But the thing is, [the notification] always comes at times where I'm not productive." At an unknown time each day, BeReal notifies its users to post on the app. This means that the notification might go off during a class, community time, or late at night when many users are asleep.
If a user doesn't post in the two minutes after the notification goes off, their post will show up as late to their friends on BeReal. "I feel like [the app is] not BeReal anymore, because everyone posts late," Avani said. "I think it's really turning into BeFake."
Sophomore Kate Greene said, "I think BeReal is good; I think it's very helpful in showing what your real life is. But, I think it's total crap that people post 13 hours late." In addition to sending out late notifications, BeReal labels posts with how long users waited to post since the initial notification.
Unlike Kate, sophomore Reilly Henderson has a more relaxed stance on late posts. "I like [BeReal] because there's less need to check it constantly, because if you miss it, you miss it," Reilly said. "I haven't done my BeReal, and it came out last night."
"[Reilly's] a BeFaker," Kate joked. "I never miss it," she said. "I'm very real."
"It hasn't always been BeFake," Avani said. "When it just got popular, then it was BeReal, but now it's BeFake."
Teachers have taken note of this additional use students have gotten out of their phones. "I appreciate its attempt at taking social media and de-curating it," Upper School math teacher Andrew Stroup said, "but I have never used it, so I don't know what it's like."
Upper School chemistry teacher Jonty Faulkner said, "On one of my first days here at Latin, I assumed that one of the students that I used to teach [in Middle School] just wanted a photo with her and her friends. I mistakenly had taken part in this BeReal fad," he said. Mr. Faulkner was not aware of the app's dual camera feature, which took a picture of him as he captured a picture of the students.
As school workloads increase for students across all grades, the app appears to be losing its focal point. Now, only time will tell how much longer this craze will last.
"In a year's time, everyone will have forgotten about [BeReal]," Mr. Faulkner said.
Leave a Comment
About the Contributor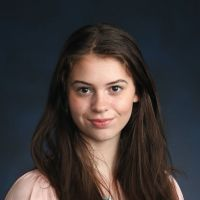 Caroline McHugh, Staff Writer
Caroline McHugh ('25) is excited to be returning for another year of writing for The Forum. She enjoys reaching out to the Latin community through her...