Innovative Anything-but-a-Backpack Day Ideas Make Day Anything-but-Boring
Although its connection to school spirit remains unclear, Wednesday's anything-but-a-backpack theme, as part of Latin's Homecoming buildup, was met with much enthusiasm from the student body for the second year in a row.
Senior Cesca Campise, a steadfast Spirit Week participant, was seen pushing her "gamgam's" walker through Latin's halls. Its small pouch reportedly fit everything Cesca needed for the day: laptop, notebook, and pens. The stairs were not a problem for Cesca, as she, in what was deemed felonious by some faculty, rode the elevator all day. And she claimed her actual gamgam fared just fine without her walker.
Junior Miguel Fernandez swapped his usual gray High Sierra for a guitar case. Its size was a little inconvenient, but Miguel said, "I loved the day as a whole, and I think we should do more of these."
Perhaps the most striking backpack substitute was junior Dillon Roman's oversized Red Bull can on wheels, which reportedly doubles as a refrigerator. It probably goes without saying that Dillon is a fan of anything-but-a-backpack day. "My day today was filled with stares, laughter, and random conversations," he said. "I loved the atmosphere and all the questions about my Red Bull fridge."
Pictured to his left is junior Phoebe Koehler, who carried her books and field hockey stick in a plastic trash can. With an away game just after school, Phoebe didn't have time to drop her bin off at home, so she had to squeeze it onto the already crowded bus. "The next day my arms were sore," she said, "but I think the temporary pain was worth the laughs." She was disappointed to see many students carrying their regular backpacks rather than a creative alternative.
Although Wednesday's theme was junior Gideon Burnett's favorite of the week, he admittedly regretted his choice to haul around an extra-large suitcase all day. He said, "Having such a large suitcase was incredibly impractical, and I had to be careful to ensure that my computer didn't get damaged."
Many students, including freshman Kelsey Riordan, carried some form of bucket or basket. Freshman Kai Blacknard performed quite the balancing act as he dragged around a wheeled wooden board with his binders and books stacked carefully on top.
Anything-but-a-backpack day may have prompted some confused looks, but it also filled Latin's halls with smiles and laughter. Co-curricular prefect and senior Alice Mihas said, "I think the day brought the community together in an odd way just because it made you interact with people you normally wouldn't engage with much."
Leave a Comment
About the Contributors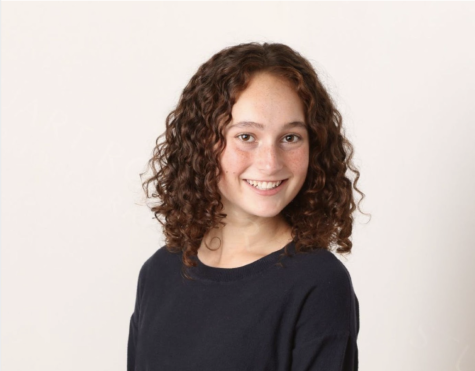 Eden Raviv, Editor-in-Chief
Eden Raviv ('23) is eager to bring relevant stories and perspectives to the Latin community in her second year as Editor-in-Chief. Eden joined ​The...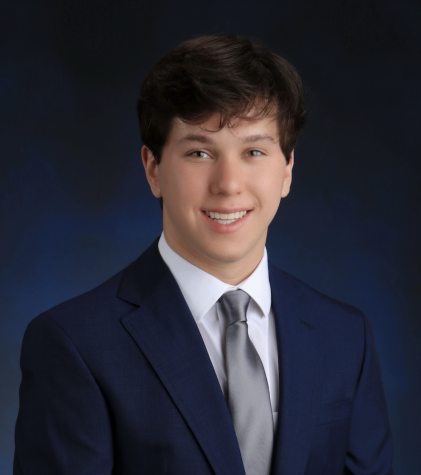 Ryan Rose, Media Editor
Ryan Rose ('23) is a senior at Latin and is thrilled to serve as Media Editor. Starting his sophomore year, Ryan has loved writing a variety of local...