Spotlight on Latin's New Counselors
Many Latin students describe their high school experience as stressful, with rigorous workloads, preparations for college, and consideration of their futures beyond high school. To deal with the mental health issues that these pressures may inflict, Latin has many different resources, including Latin's two new Upper School counselors: Anneliese Kranz and Jane Knoche.
Ms. Kranz is the assigned sophomore and senior counselor while Ms. Knoche is the assigned freshman and junior counselor. They both emphasize that they are "here for everyone to chat about anything, no matter what the topic is, for something as simple as a disagreement with a friend to anxiety or depression."
There is also a student-led club available to the community, Mental Health Alliance (MHA), that encourages students to meet with the counselors while focusing on spreading awareness about mental health issues and destigmatizing mental illnesses.
One of the senior heads of MHA, Sophia Matchett, said, "I think Latin can be very stressful, and coping with stress and other negative emotions is a very individualized process, and a method that works for one person might not work for someone else." She added, "The counselors and LR specialists are very helpful in creating a plan that will help students manage the stress that comes with a school like Latin."
Another senior head of MHA, Quincy George, talked about some of the pressures students face at Latin. "We pride ourselves on attending one of the most prestigious private high schools in the state, and with that, comes the expectations held by our parents, teachers, and ourselves to perform and achieve at our highest level consistently," she said.
Quincy also noted the social challenges that accompany attending a school where the class is split between those who came to Latin in ninth grade and those who have attended Latin since primary school. "It can be stressful to find your own place when you are in a new school and about half of the class already knows each other," she said.
Quincy brought up how useful the school's guidance counselors can be. "Ms. Kranz and Ms. Knoche are incredibly helpful and supportive," she said. "Talking to a counselor allows you to talk through your stressful problems while receiving some advice on acknowledging what is in your control and how to go about addressing those stressors in your life."
Sophia also discussed reaching out to a mental health professional, adding, "I think people have the misconception that there has to be something wrong with them to go to therapy, and this could not be farther from the truth. People go to the doctor every year for an annual check-up and don't think twice about it, but for some reason there is a stigma around going to therapy as if it's not just another type of check-in to make sure you're doing okay."
Ms. Kranz and Ms. Knoche spoke about misconceptions associated with privacy when talking to counselors or other mental health professionals.
"Everything that is said within our office is confidential," Ms. Knoche said. "We are licensed therapists, and we are bound through that license to keep everything confidential."
Ms. Kranz added, "We also really care about all students and would never want a student to think that I would share something that is private with anyone else."
Ms. Kranz and Ms. Knoche encourage all students to check out their RomanNet page, where they can read through wellness tips, which are posted every Wednesday. Students can also engage with their virtual calming room, which has a variety of online resources for mental health.
Quincy concluded, saying, "Especially following the pandemic, mental health is incredibly important to acknowledge and be mindful of, so the counselors are here to support everyone, and they are a fantastic resource."
Ms. Kranz' and Ms. Knoche's Five Quick Stress Relief Tips
Leave a Comment
About the Contributor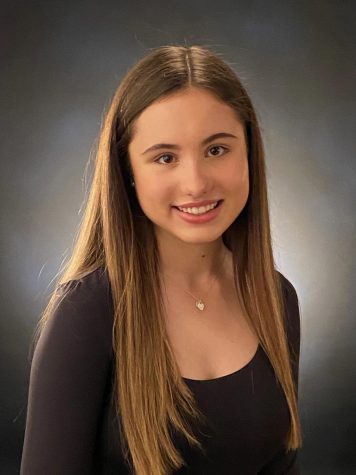 Lily Coleman, Media Editor
Lily "Pickle" Coleman (22') is a senior at Latin and is thrilled to be serving as Media Editor this year. In her time on The Forum staff, Pickle...