Friendship Fueled by Football: Latin's Fantasy Fanatics
With the Super Bowl only two weeks away, football is on everyone's mind—Latin students included. Although Latin does not have a football team, having a school team isn't required to join in on the fun. Enter Fantasy Football—the popular, worldwide game where groups join together to create and compete in their own leagues, forming teams made up of real NFL players.
Fantasy Football traces back to the 1960s, but it seemed to have really taken off in the United States in the 1980s. Today, close to 60 million people play worldwide. Participants hand-select a roster of players in a draft, and all current NFL players are eligible to be chosen. Then, Fantasy players manage their individualized team roster and compete against other teams in their self-created league. Injury management, trades, and starting decisions are all part of the game. Points are accumulated in accordance with how actual players perform in their actual games. Some groups are a compilation of online strangers, while others are friends. Some play for money, others just for bragging rights. It is rumored that the loser of the Latin '18 league has to sit for the ACT … again.
Latin senior Sam Gibson, new to Fantasy this year, joined his friend's existing league, which dates back to ninth grade. He said, "My favorite part of participating in the league is texting our league group chat during NFL games."
Fantasy Football has also played a substantial role for freshman Michael Kotcher. Along with eight other friends, Michael has been committed to his league since sixth grade. After winning this year, Michael said, "I love getting to beat my opponents in a fair way and earn a prize at the end. It is a great way to connect with my friends while being competitive." In Michael's league the winner not only gets money but also a chance to embarrass the loser. He said, "The loser of our league has to do whatever was chosen by the winner. Something like wearing a onesie the whole day." He added, "Playing Fantasy Football with my friends is so much fun. I hope we continue at least until college."
Chances are, they will. Many alumni still play with their Latin league. The class of 2018 started a Fantasy group more than a decade ago and still continue to play together as seniors in college. Ian Cahr '18 is well-known for flying into Chicago yearly from wherever he is for the draft, and he has yet to miss one. He said, "[The Latin] league is different because we have known each other for so long and are all such good friends."
Peter Gofen '18, the commissioner of the 2018 Fantasy Football league, addressed the significance of the league. Since 2007, Peter has been a die-hard football fan. Beginning Fantasy within his family, he craved further competition (or "better competition," as he says). In fourth grade, Peter decided to include some friends. He started out with just four teams, but the league expanded to 12 throughout middle and high school. "We are with the same core group of guys in high school, and now we're seniors mostly in college," he said.
Although stakes are high, friendship is arguably the most important part of Fantasy Football. Peter said, "I don't think we would have all gotten so close without having the league."
Ian added, "I think this group has been together because we are such good friends but also were in different friend groups in high school."
When asked how long the league plans to continue, without a moment's hesitation Peter said, "If ESPN is hosting Fantasy Football leagues in 2070, I expect that we will be running our league." And that's not a fantasy—that's friendship.
Leave a Comment
About the Contributor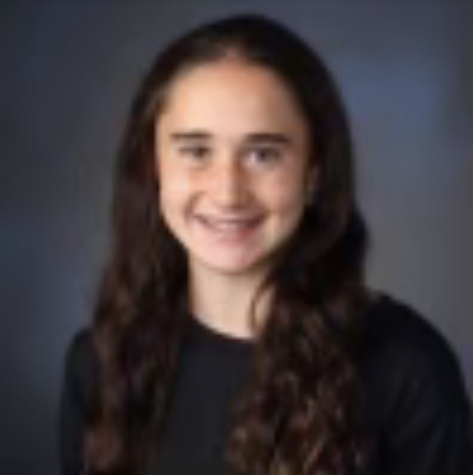 Mia Kotler, Features Editor
Mia Kotler ('25) is thrilled to be one of The Forum's Features Editors this year. She is a passionate writer who enjoys expressing her views and learning...