The Class of 2021 Iron Romans!
The Iron Roman is a highly coveted honor at Latin. It is awarded to those who have participated in a sport every season during their four years in the Upper School. To earn it, a student must have completed every season in which they partook in good standing; they have to have engaged in the entire season, played well, and been a valuable asset to the team.
"They get a special plaque and a special blanket," said Director of Athletics Sonny Lim. "We also have them listed on our hall of fame, which is coming up electronically. They can share it with their loved ones when they are old and grey."
The winners of the Iron Roman this year are listed below.
Charlotte O'Toole (Pictured Left)
Charlotte has spent her Latin athletics career participating in four seasons of cross country, basketball, and track and field. During her time playing sports at Latin, Charlotte has made connections with students with whom she otherwise might not have met. The highlight of her tenure at Latin was during last year's basketball season when junior Mckenna Fellows hit a shot winning the team a regional title. "The hugs and tears that followed truly showed how much every girl cared about the game and the team," said Charlotte. "I can't imagine what my time at Latin would've been like without my 12 seasons of athletics surrounded by some of the most incredible people at this school."
Marianne Mihas (Pictured Center)
"There is a very minimal amount of time that I have not been playing sports at Latin," said Marianne. "I did something that a lot of students don't opt to do." During her time engaging in athletics at Latin, Marianne has participated in cross country, basketball, track and field, and field hockey, with a particular fondness for cross country and track and field. Representing Latin well, Marianne has won multiple individual state titles in track and field, as well as tying for highest scorer in this year's field hockey season. Additionally, she will be continuing her athletic career on Harvard University's track and field and cross country teams next year.
Shahab Kousheshi (Pictured Right)
It was Shahab's sophomore year when he brought in a huge win for the boys lacrosse team against Lane Tech, and he has not reduced his determination for the sport ever since. Shahab has played basketball, lacrosse, and soccer at Latin, and "each one of those sports is special to me and is a big part of who I am," he said. To Shahab, the honor of being an Iron Roman this year allows him to reflect on the innumerable hours he spent practicing, training, and playing for Latin. "If I had to go back and do high school over again, there's a lot of things I would change, but being an Iron Roman was the one decision I wouldn't touch."
The Forum extends a huge congratulations to this year's Iron Romans. Thank you for all of your hard work and dedication to the school's athletic department.
Leave a Comment
About the Contributor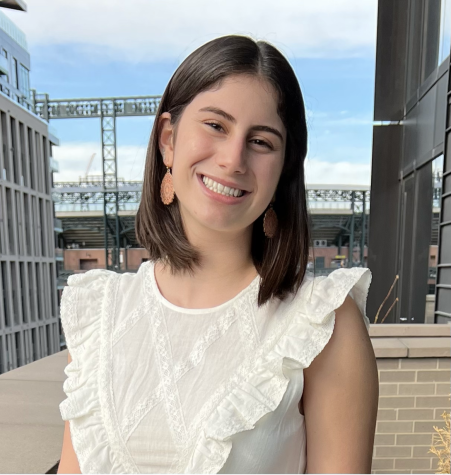 Eliza Lampert, Editor-in-Chief
Eliza Lampert ('24) is a junior at Latin and is looking forward to serving as one of this year's Editors-in-Chief. During her time writing for The...